Explore our best-selling, most beloved paint colours to get started.
Use this list of homeowner favourites to find the colour that's right for you. Buy a 473 ml paint sample or a 10 cm x 20 cm (4" x 8") colour swatch using the 'SHOP NOW' button beneath each colour dollop. If you're ready to buy, you can even order a 3.79 L can of paint, then pick it up at a local retailer!


Best-Selling White Paint Colours
White is transcendent and timeless, with unrivaled versatility.
Best-Selling Neutral Paint Colours
Neutral exudes calm and creates an effortless backdrop for other colours.
Best-Selling Gray Paint Colours
Gray is a design favourite for its mix of style and sensibility.
Best-Selling Black Paint Colours
Black offers sophistication—making a statement wherever it's used.
Best-Selling Red Paint Colours
Red comes with stunning variety, from soft rose to deep garnet.
Best-Selling Pink Paint Colours
Pink can be as subtle as a neutral or as deep as a jewel tone.
Best-Selling Orange Paint Colours
Orange is inviting, ranging from refreshing citrus to rich amber.
Best-Selling Yellow Paint Colours
Yellow lifts spirits while providing warmth and comfort.
Best-Selling Green Paint Colours
Green adds a natural touch and sophisticated charm.
Best-Selling Blue Paint Colours
Blue says tranquility, reminiscent of the sea and sky.
Best-Selling Purple Paint Colours
Purples range from striking, dramatic aubergines to hazy violets.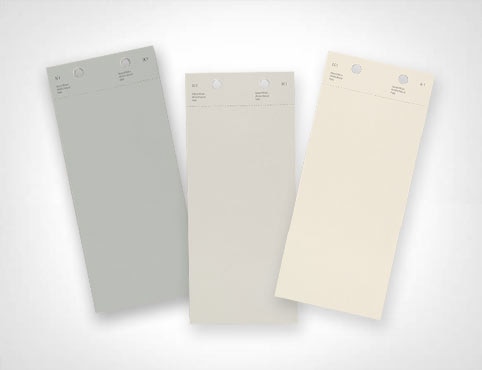 Order Colour Swatches
Get large 10 x 20 cm colour swatches delivered to your home: Available online only.
BUY COLOUR SWATCHES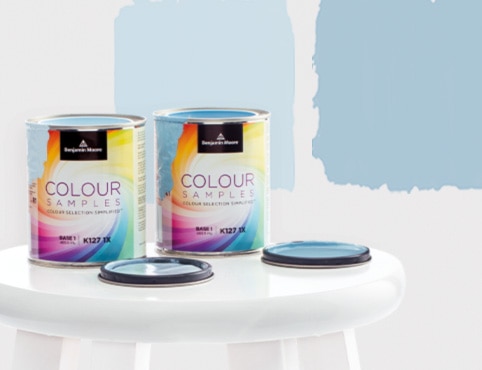 Brush on a Paint Sample
"Try on" paint colours before you buy. Pick up 473 ML samples from your local Benjamin Moore retailer or have them delivered.
BUY PAINT SAMPLES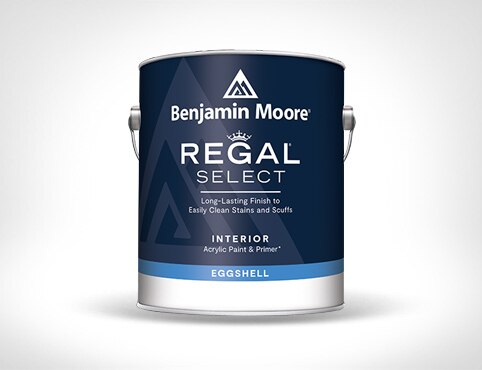 Buy Paint Online
Order your paint online, pick it up from our local, independently owned retailers.
Buy Paint