GUIDING HOMEOWNERS TO COLOUR SELECTION
With over 3,500 paint colours to choose from, Benjamin Moore's colour selection is unparalleled—but can be overwhelming for many homeowners.

The good news is that we offer a wide range of tools and resources designed to help homeowners through every step of selecting colour. As a painting pro, you can differentiate yourself by helping your clients match wallpaper, rugs, tear sheets and more with Benjamin Moore colours using our ColorReader device and the Benjamin Moore Color Portfolio™ app.

Read on to see other ways Benjamin Moore can help you assist homeowners to find the perfect paint colour.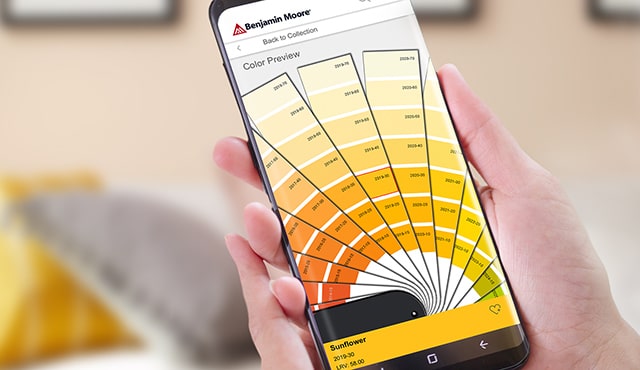 Three Steps to Colour Selection
Colour selection involves several phases. We have the tools to help your customers make their colour decision with greater efficiency and peace of mind.
Looking for more business info?
Get the tools and advice you need to succeed as a business owner in the painting industry today.
VIEW CATEGORIES