NATIONAL CHARITABLE PARTNERS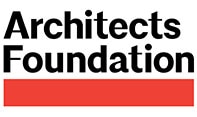 AIA's Architects Foundation
GIVING MOORE, a Foundation of Benjamin Moore & Co., partners with the American Institute of Architect's Architects Foundation to provide scholarships to students working towards their degree in an NAAB accredited architectural program. In 2015, GIVING MOORE gave three students funding through the Architects Foundation Diversity Advancement Scholarships and will be working with the Architects Foundation to provide funding to several other scholars in 2017 and 2018. Each scholarship recipient will receive support for up to five years of their undergraduate architectural studies.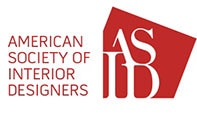 American Society of Interior Designers
Benjamin Moore & Co. is proud to be the sponsor of the American Society of Interior Designers (ASID) 2017 Student Portfolio Competition. The purpose of the competition is to evaluate all aspects of a student's work – from how the student thinks to their record of achievement. Finalists work with professionals to polish their resumes, portfolios, and presentation skills, culminating in a presentation at SCALE: The ASID National Student Summit. GIVING MOORE, a Foundation of Benjamin Moore & Co., is also recognizing the efforts of these young designers, providing scholarships to the grand prize winner and three runners-up.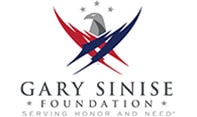 Gary Sinise Foundation
Benjamin Moore is committed to supporting U.S. veterans and their families. As the official paint provider of the Gary Sinise Foundation (GSF) – a nonprofit organization dedicated to helping wounded heroes increase their mobility and reclaim their self-reliance – and its R.I.S.E. (Restoring Independence Supporting Empowerment) program Benjamin Moore has helped GSF welcome home 10 severely wounded heroes to their new specially adapted smart homes since the partnership began in 2015.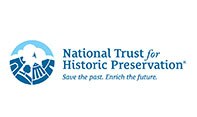 National Trust for Historic Preservation
Benjamin Moore is collaborating with the National Trust for Historic Preservation and repainting several historic sites across the U.S. including Brucemore in Cedar Rapids, IA, The Shadows in New Iberia, LA, and The President Woodrow Wilson House in Washington, D.C., among others.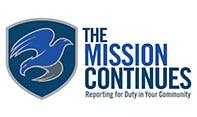 The Mission Continues
Benjamin Moore is proud to support The Mission Continues, a national nonprofit organization that empowers veterans to find purpose through community impact, as the paint sponsor of the organization's platoon and fellowship orientation service projects. Attendees of each orientation will participate in a service project in four host cities (San Diego, CA; Denver, CO; Boston, MA; Houston, TX) which vary from painting beautiful murals to creating play spaces such as hopscotch and basketball courts. GIVING MOORE is also supporting two of the organization's fellows in 2017 as they work towards expanding their professional development. We are proud of these TMC fellows as they translate their military-based skills into community service through volunteerism; network with community groups and companies; and adjust to post-military life through a renewed commitment to service at home.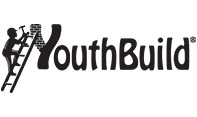 YouthBuild U.S.A.
Together, Benjamin Moore and GIVING MOORE, a Foundation of Benjamin Moore & Co., partner with YouthBuild in the U.S. through in-kind and cash donations. In local YouthBuild programs, low-income young people work toward their high school diplomas or equivalent, as well as learn basic construction and job-related skills while building affordable housing and other community assets.