Suzanne Kasler breathes sophistication, simplicity and authenticity into every project. By encouraging clients to share inspiration from architecture, art, fashion and travel, she distills their preferences into a distinctive personal vision and style.

HQ: Atlanta, GA. Learn more at Suzanne Kasler and @suzannekasler.
Colour and design inspiration flow freely from Suzanne Kasler, Principal of Suzanne Kasler Interiors and one of Atlanta's most respected designers.
How do you define your approach to interior design?
Suzanne: My philosophy is about creating a lifestyle that reflects the personality of our clients. You don't have to separate comfort and great design. I get involved early in the process with the entire team; the architect, the landscape design team...we work together to create a house that is going to live and flow—where every room is where you want to hang out.
How do you inspire, inform and engage people around your design work?
Suzanne: Today, people don't want just design. They really want a story. You have to forge a relationship with your clients as it's a big commitment to work with a designer, and a more personal reference is important.

On that note, we created a place to share our work and preferences—a sequenced newsletter on our web site called Be Inspired. It covers our design directions and showcases what we're creating; it's in direct response to people wanting to see what we are working on and seeking inspiration.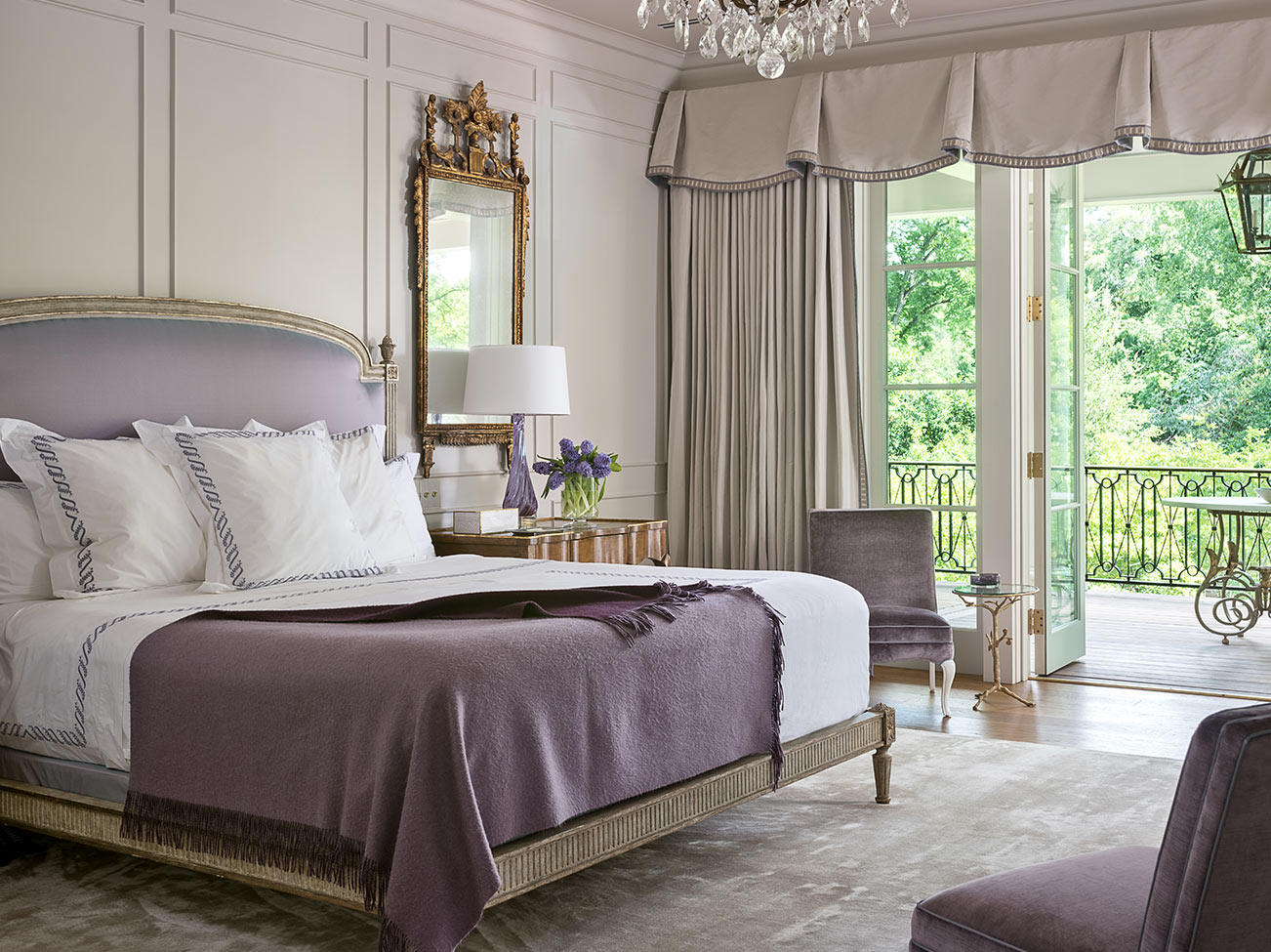 Do you have a go-to colour or palette that you gravitate towards initially when starting a project?
Suzanne: My go-to colour is Benjamin Moore's White Dove. Even with my penchant for white, one thing that I will consider doing is paint the ceiling a colour. In one house, we painted everything white and the ceiling in a beautiful lavender. The ceiling is frequently overlooked, and, as we all know, it really is the fifth wall.
"I DO LOVE THE SIMPLICITY OF PAINT."
 - Suzanne Kasler
Principal, Suzanne Kasler
Suzanne Kasler
Designer Showcase
Take a visual tour of Suzanne Kasler's work which includes a range of styles ranging from traditional to contemporary, with many personal touches in between.
All of the photos in the Design P.O.V. series are courtesy of the interior designers featured. You can find paint colours like the ones pictured at
your local Benjamin Moore retailer.
I am also known for my colour palette. When I design, the first thing I do is consider the floor plan with the architect, achieve the right flow, and gain an understanding of how the space will be lived in. After our design concept is presented, I then devote an entire day with the client on the colours of the house.

A critical step is creating a whole reference to the house, starting with the exterior and the front door. I call it creating an 'architectural envelope.' When I was crafting the elements of design for my second book, Timeless Style, I began the dialogue around this 'architectural envelope,' and now it is a signature of my design work.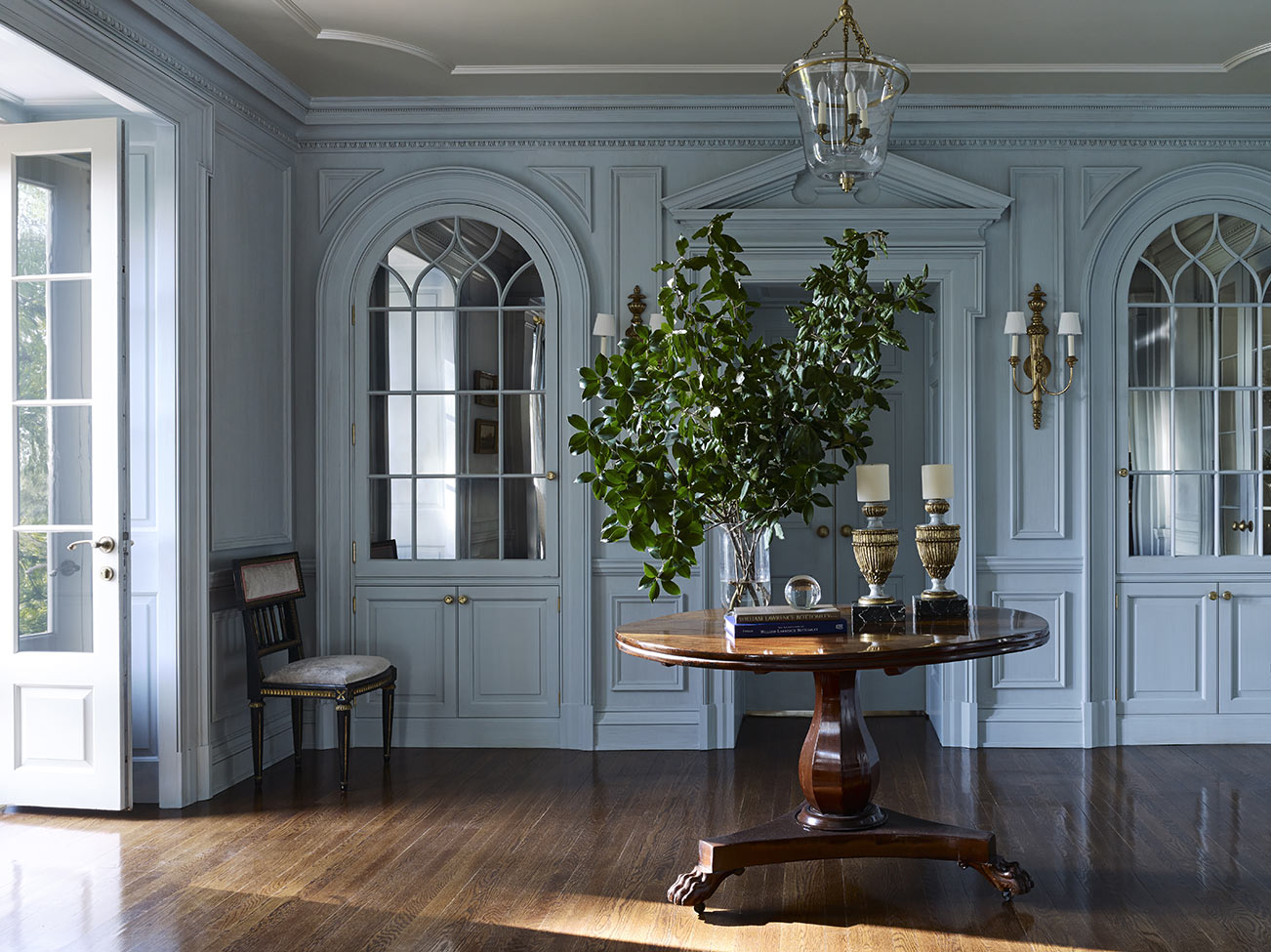 Tell us more about how you interact with colour and your signature preference for specifying a "single" sheen.

Suzanne: I use colour as a strong reference point in a room. I will have them paint the walls, the trim and the ceiling one colour in the same finish (sheen level), which the painters sometimes question, as the norm is for ceilings to be painted in a flat paint, walls with matte or eggshell, and the trim with a semi- or high gloss. I explain that it's okay–I just want it to have the same envelope, so the home really is transformed and invites you to come inside. As colour changes with various sheen levels, my preference is to have the same light reflectance throughout–delivered by one specified sheen level–which ultimately provides an overall colour consistency.

Overall, as you layer in your design composition, the paint serves as this beautiful, really strong architectural feature throughout the house.
What is one of the things you love most about design?

Suzanne: I will tell you what I really love....I do love the simplicity of paint. I love how you can completely transform a space or create a little visual difference by adding a colour with a background that's beautifully neutral.

When I am in a room full of beautiful colours, I appreciate how people have become more fun and adventurous in their use of paint, and how they are embracing more interior colours. For me, colour underscores the critical element of personal expression and showcasing one's own style.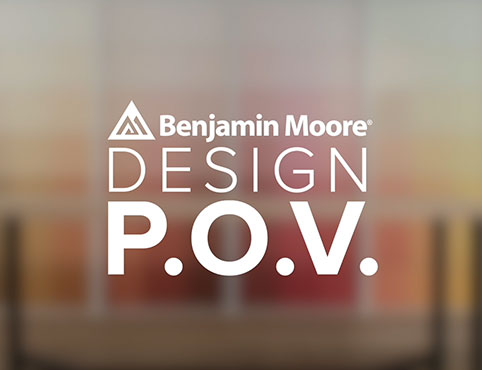 Design P.O.V.
See video interviews, get advice, and find inspiration from leaders in interior design.
LEARN MORE
Order Paint Colour Sheets
Streamline and simplify paint specification with the help of Benjamin Moore Paint Colour Sheets.
LEARN MORE