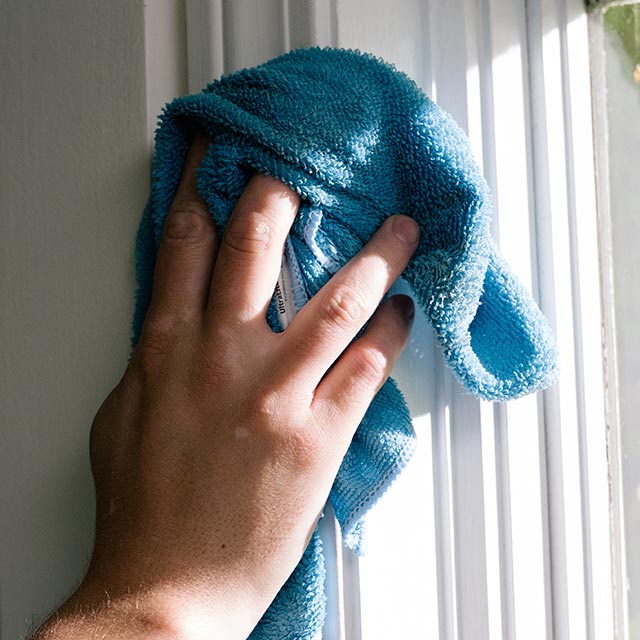 1
Clean and prep your space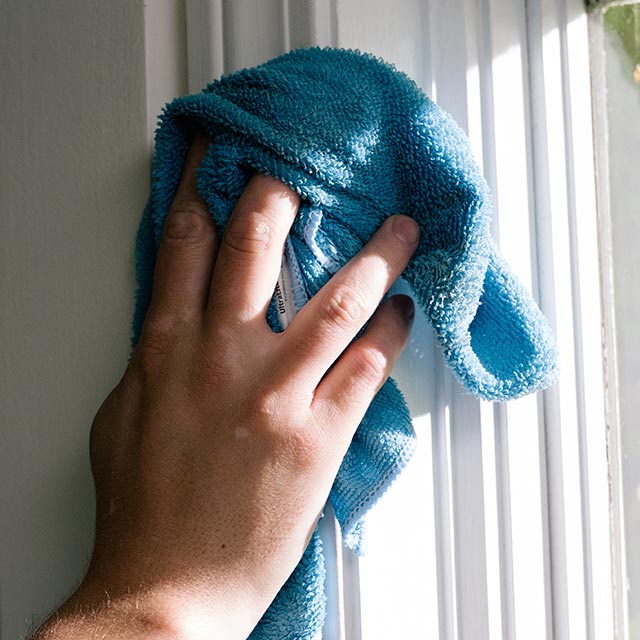 Start by moving any furniture out of the way. Remove any mounted treatments, and clean and patch any minor cracks or holes. Thoroughly clean the window trim, frame and any grilles you'll be painting with a damp cloth.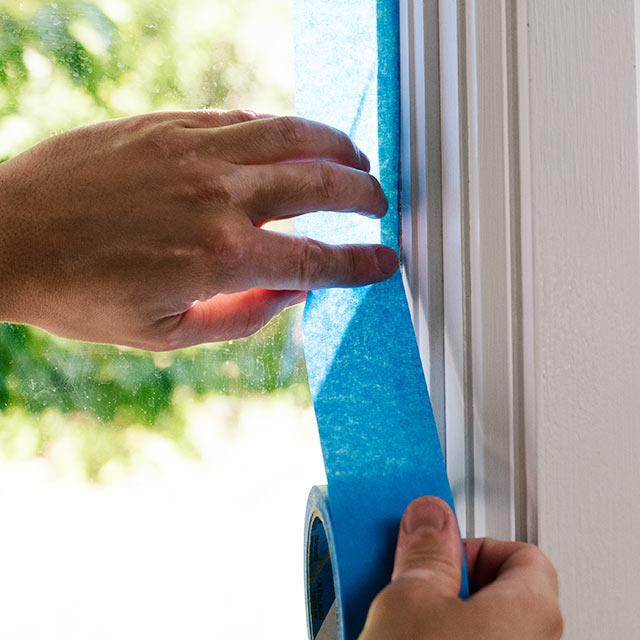 2
Create your tape borders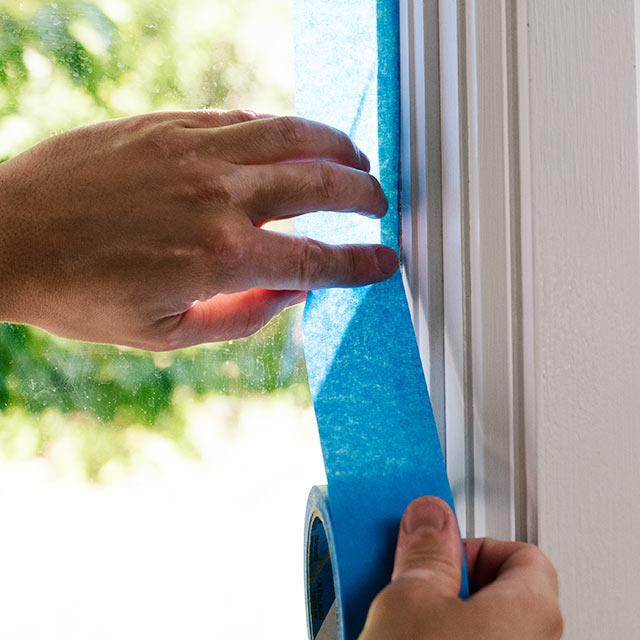 Tape off the border between the window trim and the wall. If you're painting the window's frame, tape the border between the frame and the glass. If you're not painting the frame, tape off the frame from the window trim. If you're painting any window grilles, tape off the grilles from the glass.
Helpful Tip
Many professional painters paint grilles without using tape to save time. No matter how steady your hand is, we recommend using tape to ensure a straight line.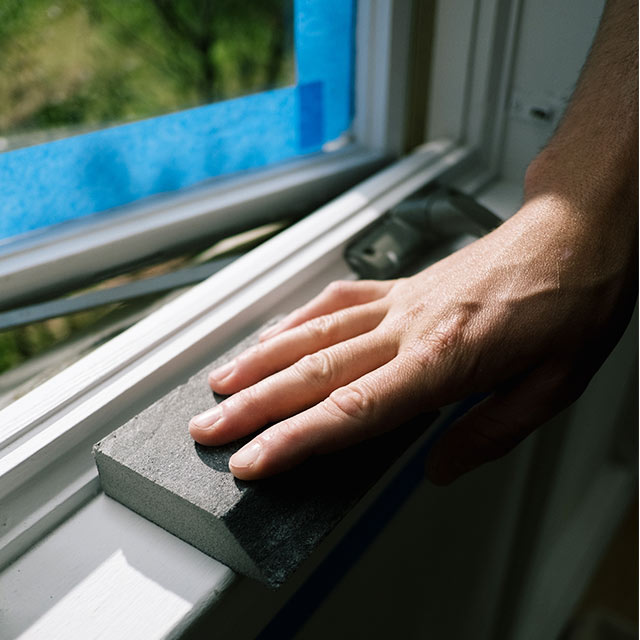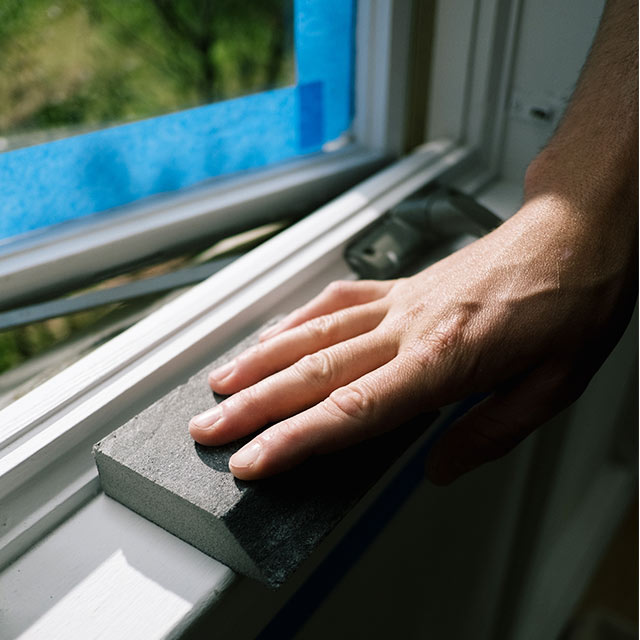 Create a smooth painting surface by first sanding any surfaces you're painting (trim, frame, grilles) using your sanding sponge and medium-grit (120- to 150-grit) sandpaper.

Switch to fine-grit (220-grit) sandpaper with your sanding sponge for an ultra-smooth finish. Be sure to clean all sanding debris from the surfaces you'll be painting.
Helpful Tip
Sandpaper will scratch glass. Be careful not to let the sandpaper scrape against your windowpanes.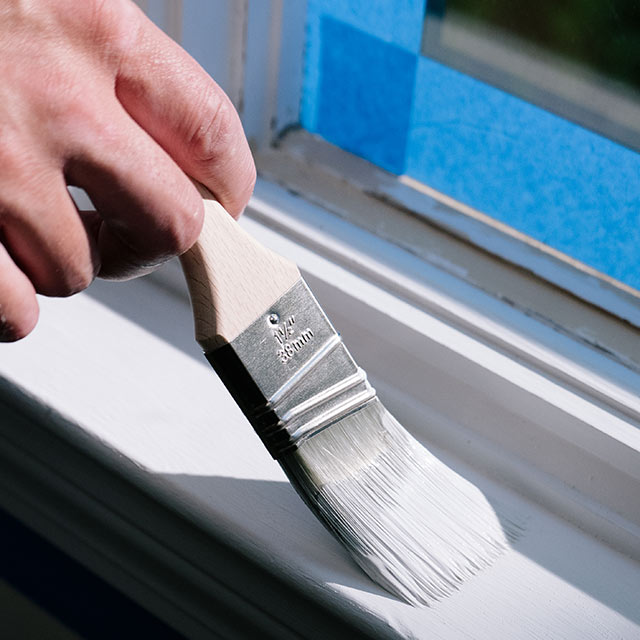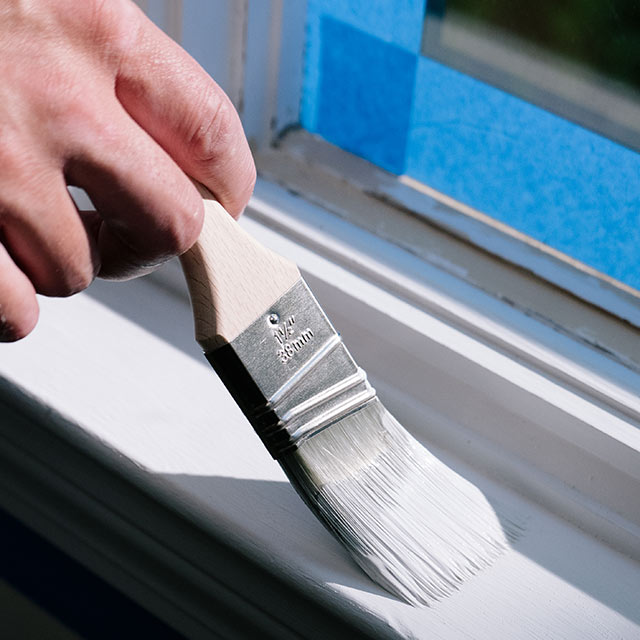 Prime the window trim (and frame or grilles if you're painting them), especially if your window material is unfinished. Allow the primer to dry completely.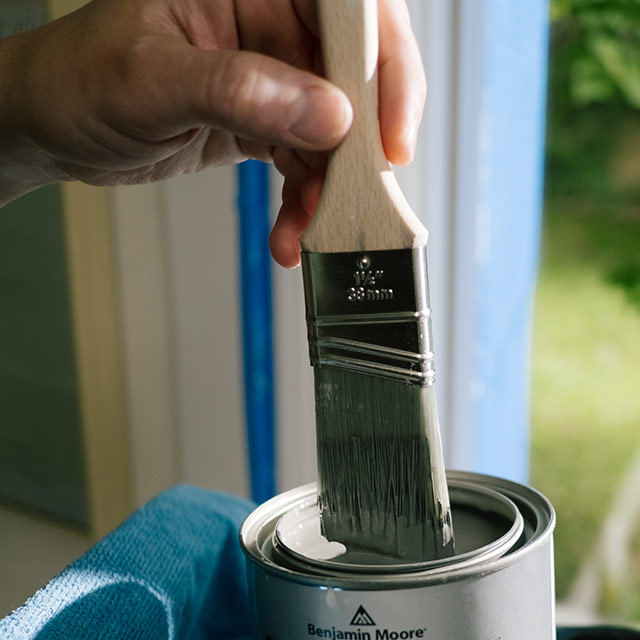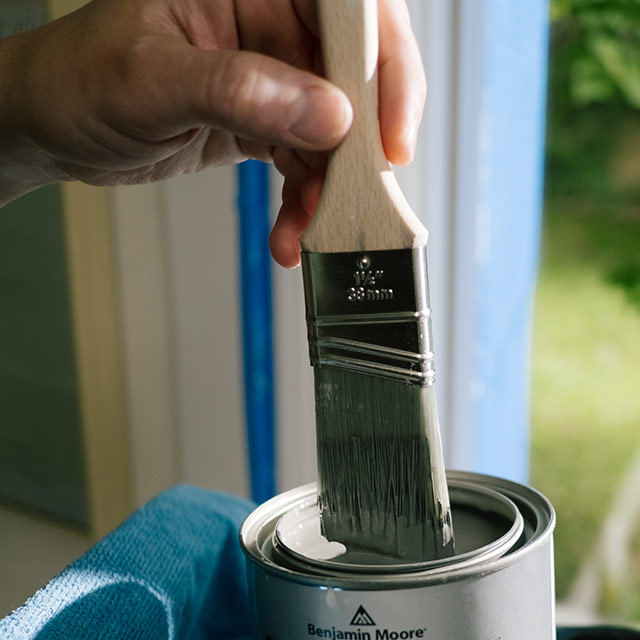 For narrow strips of trim, frame or grilles, or for painting fine details like a corner, use a small 2.5-cm angled paintbrush. Use a large 5-cm angled paintbrush for bigger areas of the window molding.
Helpful Tip
Start from the inside edge and work your way outward, painting toward the wall.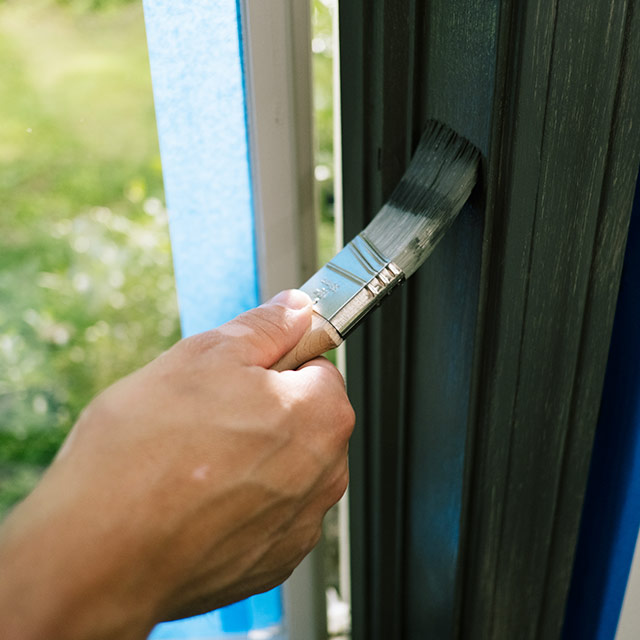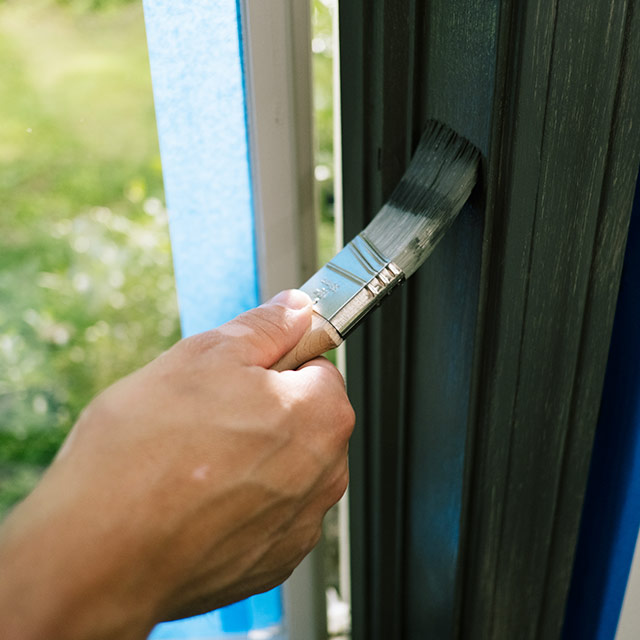 Once the first coat is dry, repeat the painting process with a second coat of paint. Remove your tape immediately after applying the second coat, and allow the paint to cure before putting back any mounted window treatments. Read all paint and primer instructions carefully, as dry time (the length of time before applying a new coat) and cure time (the time before you can return any mounted treatments) may vary. You can find dry and cure times on the paint can or the paint's Technical Data Sheet (TDS).