HOW TO FIX CRACKS AND SMALL HOLES
Repairing minor cracks, screw holes and other drywall imperfections before painting is vital to the process. Here's what you need to know to patch drywall and create smooth wall and ceiling surfaces that are ready for a fresh coat of paint.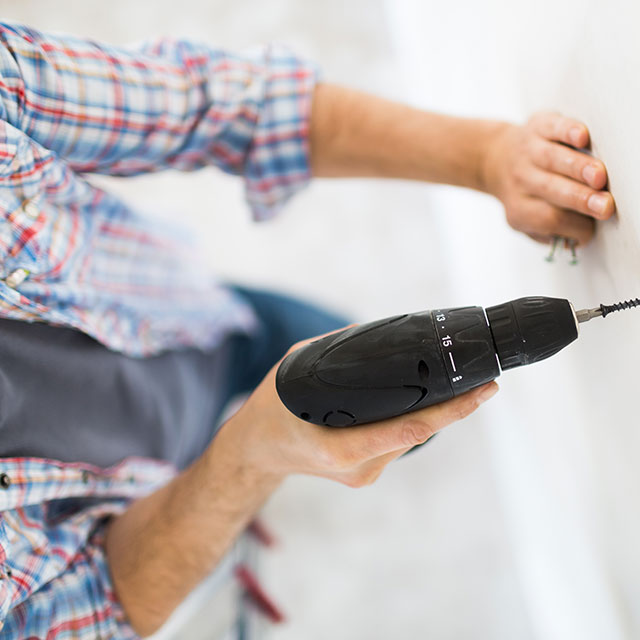 Painting over small holes and cracks can often make them more noticeable. Take the time to repair them properly to set yourself up for success when it comes to the actual paint job. We even show you how to fix nail pops—slightly raised small circles that can be found on your wall.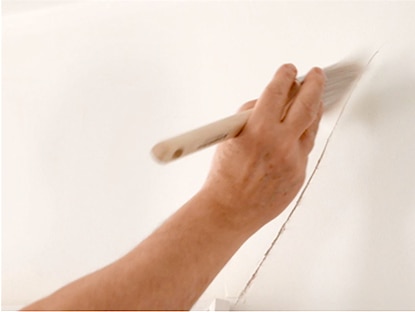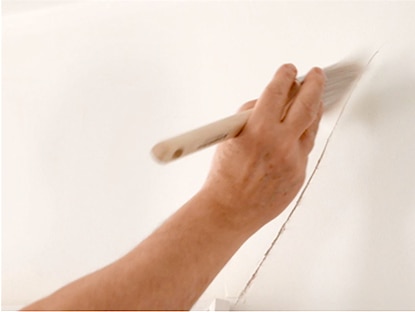 Step #1: Clean the area
Remove dust and debris with a vacuum or brush. You may also use a damp cloth. If you don't remove the dust and clean the area, it can affect how well the filler dries and grips the surface of the wall.

Helpful Tip
Textured walls? Talk to your local Benjamin Moore retailer about a texture kit to help fix cracks and holes on your home's specific wall texture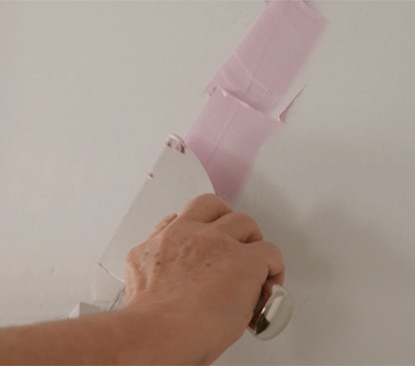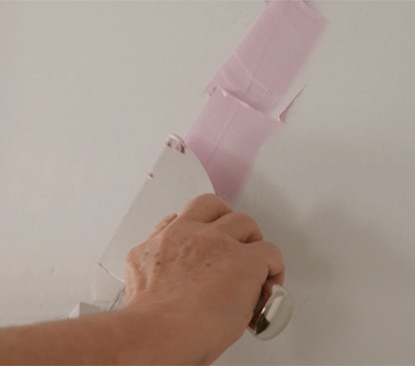 Step #2: Fill the Crack or Small Hole
Load your putty knife with spackling or joint compound as your filler. With even pressure, slide the putty knife over the area to distribute the material.

Depending on the depth of the crack or small hole, you may need to repeat this step a few times. Deep cracks should be filled in gradually, building up the thickness of the filler material one layer at a time.

Helpful Tip
Ceilings are notorious for cracks. To patch them, widen the crack to remove any loose material, creating a groove that is a little deeper and slightly wider than the original crack. Then fill the crack with spackling compound.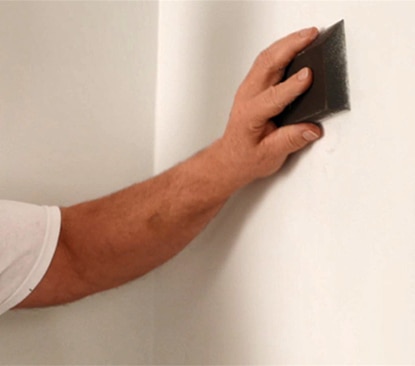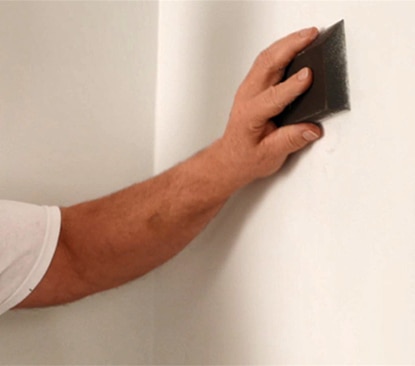 Step #3: Dry & Sand Lightly
After the filler has fully dried, lightly sand the surface and wipe it clean with a damp cloth or sponge. Allow the wall to fully dry.
Step #4: Prime
Priming seals the filler and helps prevent it from absorbing the new paint. Use a quality primer like Benjamin Moore Fresh Start on all repaired areas.

Helpful Tip
Make sure that each layer you are repairing is completely dry and sanded before adding another one.