INSIDE DESIGN
In this video series, Benjamin Moore's Design POV participants—all influential, recognized, and highly regarded interior designers and tastemakers from across North America—share insights on a wide range of design topics.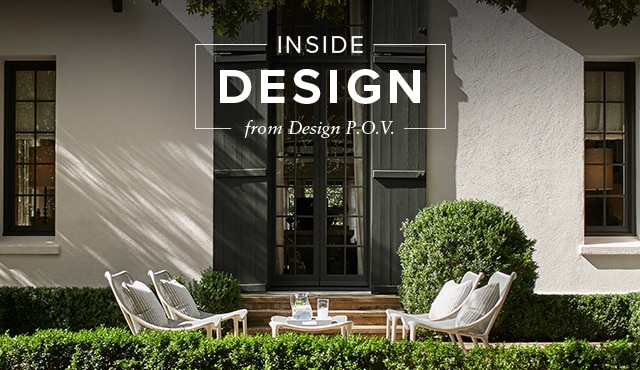 From room lighting, to the power of a monochromatic color scheme, to creating gorgeous powder rooms and much more, these dynamic videos celebrate the power of great design.
Jay Jeffers
"Color is instant personality."
---
Kristine Paige
"Texture and color play a tremendous role in my designs."
---
Tracy Morris
"To me, paint is the biggest bang for anyone's buck."
---
Drake/Anderson
"In our design process, color is very important early on."
---
Cullman & Kravis
"You change the wall color, you change the feeling."
---
Paloma Contreras
"Paint your room and see how it changes."
---
Matthew Patrick Smyth
"When I narrow down how a space should develop, it starts with color."
---
D'Aquino Monaco
"We use color to entice you through our spaces."
---
Mariem Horchani
"Home technology is now an integral part of almost every single one of my projects."
---
Meg Joannides
"The color palette is always based on the client's taste."
---
Timothy Corrigan
"It's about getting people to feel a little more courageous to use color in their homes."
---
Young Huh
"Color is what creates the emotions, the visceral reaction we have to a space."
---