Luxurious yet livable, JayJeffers Inc. portfolio depicts risk-taking with unexpected combinations, bold patterns, and expert blending of custom, contemporary and antique furnishings to create statement spaces. His exuberant use of color and finely crafted pieces feel collected over time.

JayJeffers Inc. offers a full range of concept-to-installation services including interior architecture, custom furniture design, art and antiques acquisitions, and decoration.

HQ: San Francisco. Learn more at JayJeffers and @jayjeffers.
The founder of JayJeffers Inc. talks design mantras and his favorite white (spoiler alert: it's a gray). For more of Jay's design inspiration, check out his books, Collected Cool and Be Bold.
Tell us one thing that drives your design ethos?
Jay: To paraphrase the legendary interior decorator Billy Baldwin: "If someone walks into a home and says, Billy Baldwin did this house, then I wasn't doing my job. The home should reflect the people who live in it." This has been a mantra of mine forever.

You need to know the needs of your client. My book Be Bold includes close to 80% of interiors that have young children. The book is a celebration that you don't have to wait until your children are grown to design your home. Live in your home the way you want to. And there are amazing things out there that while not completely kid proof, are easy to live with and can still be bold and exciting and different.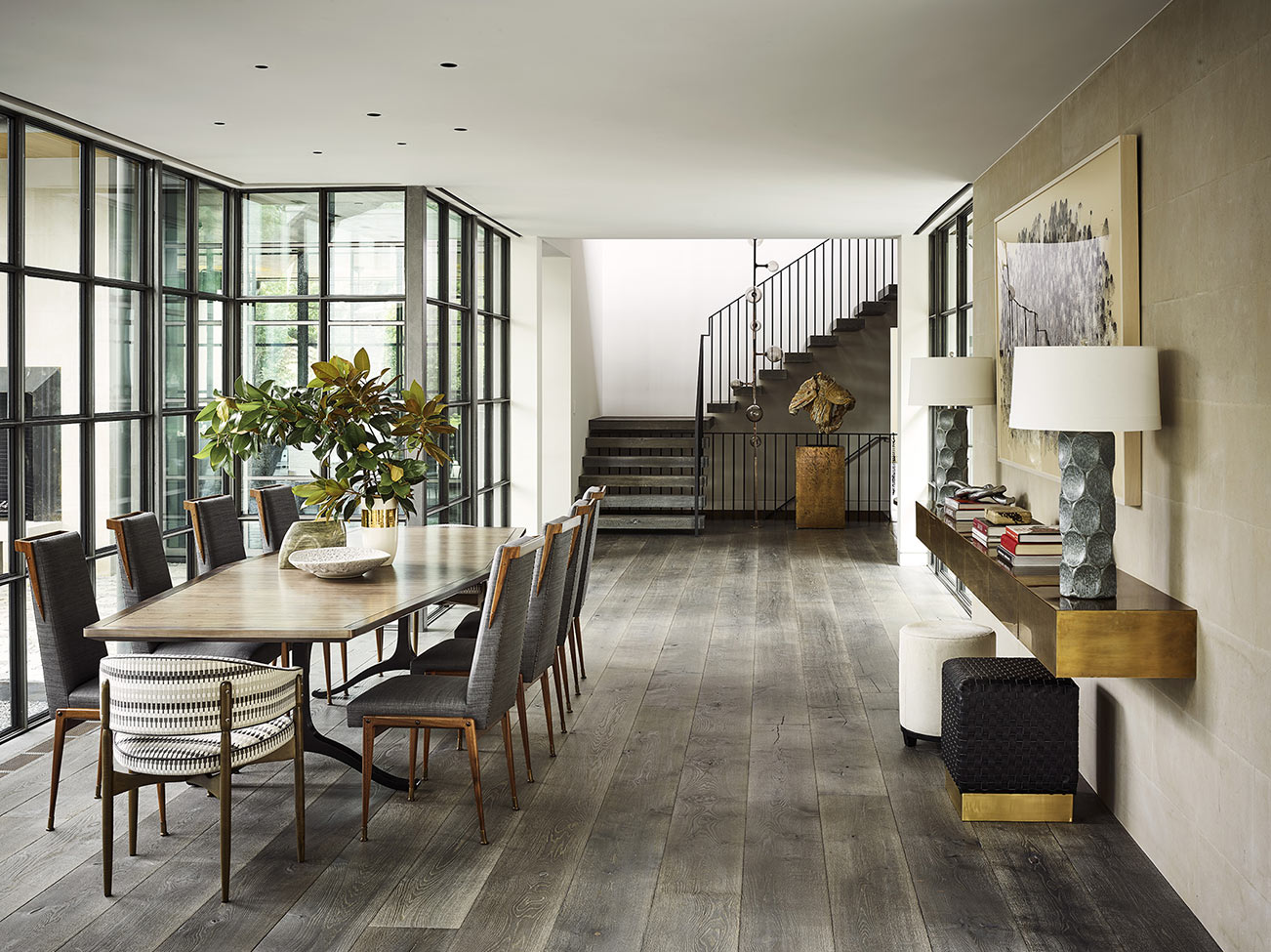 Where do you begin when seeking out the inspiration that will kickstart a new project?
Jay: Inspiration comes from many places. For me, it comes in the form of travel and history and books. We don't really start with one specific image usually, it tends to be a grouping of images of a look and a feel. We'll do several different iterations for a client as we get to know them. And all that begins to inform the language for the rest of the house.
Is there a number one design rule you would say everyone should at least consider following?
Jay: I think so many design rules are easily broken if you do it in the right way. However, one of the key elements that you have to get right is the scale in a room. If furniture is a little bit too small, or a little bit too big, it doesn't matter how much money you spend, it's not going to be a successfully designed room. And you can play with scale too. I love putting really large paintings on small walls, or painting a small room a really dark color. That's when the rules can be broken. Overall, scale is something you have to pay attention to, and you have to get it right.
JayJeffers Inc.
Designer Showcase

Discover a range of fresh, dynamic interiors brought to fruition by Jay Jeffers and his 15-person team of design professionals.
All of the photos in the Design P.O.V. series are courtesy of the interior designers featured. You can find paint colors like the ones pictured at
your local Benjamin Moore retailer.
Please share your thinking around the deep saturated colors you love.

Jay: Color has always played a big role for us. In the early days, budgets weren't as large as they might be these days and color is instant pow, instant wow, instant personality. And Benjamin Moore has been a part of that. If I look at what my go-to color is, I've always gone for the Historical Collection, with that deep saturation, the beautiful gray blues, the olive greens and the terra cottas. They work in warm environments, they work in cool environments, and they are perfection for me.

Gray Owl OC-52 is my go-to white. It's a gray, but it is my go-to white because I feel it plays off deep saturated colors well. Gray Owl is my version of white—that crispness is just beautiful.
"COLOR IS INSTANT PERSONALITY."
 - Jay Jeffers
Founder, JayJeffers Inc.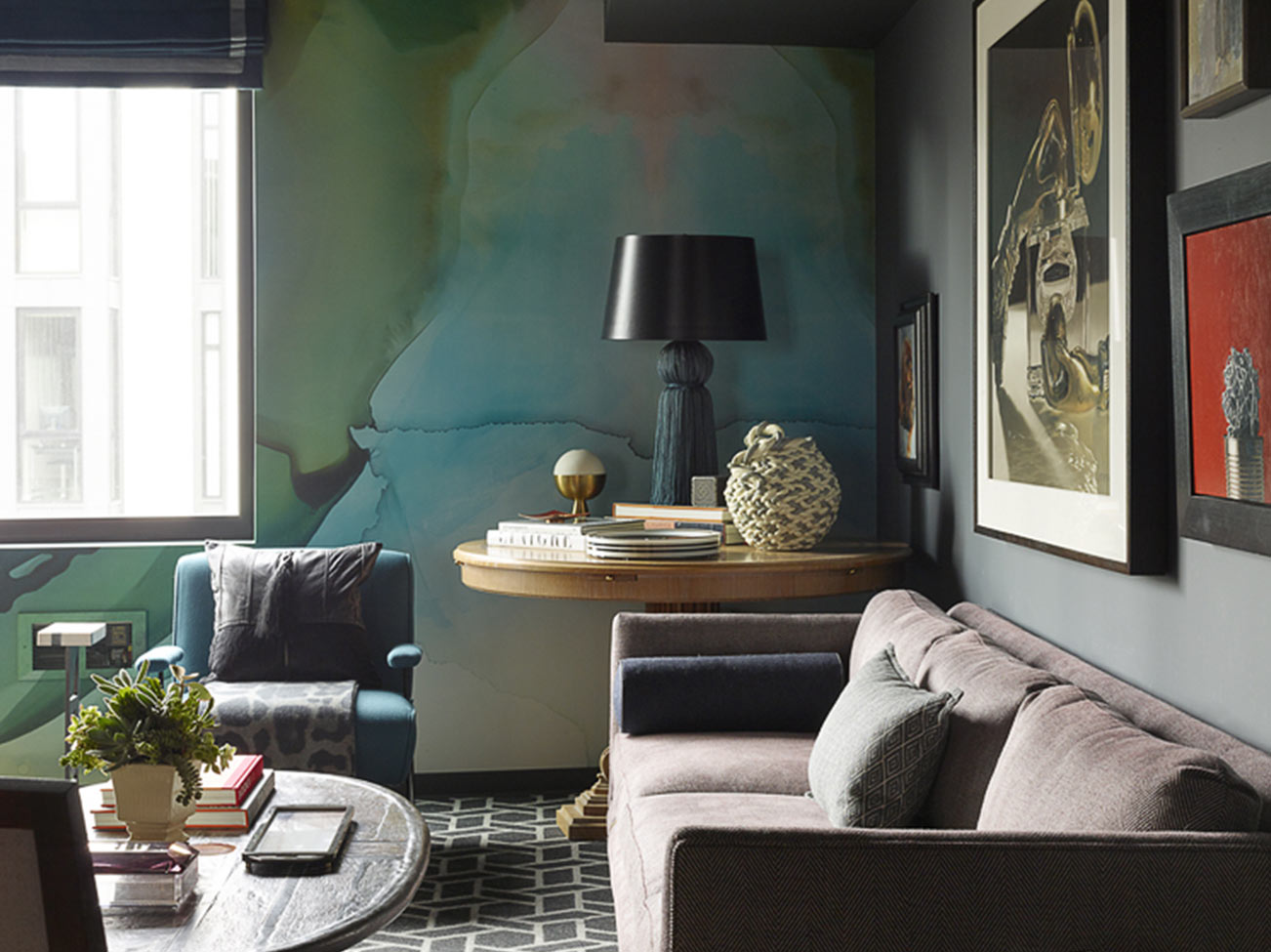 How do you look at the attributes of paint in the design process?

Jay: Paint always plays a huge role throughout the process. We did an historic Victorian home in St. Helena for example, that was very traditional, yet the clients were not that traditional. And there was large molding, and wainscoting throughout. We painted all of it black and it transformed the house, instantly making it updated, modern and different.

We look at paint in that way. What can we do that's different? Does paint play the backdrop to an art collection where the color is fairly neutral and simple? Or is it the star of the show? So, yes, paint plays a role from beginning to end, and it may be during my inspiration phase, it may be at the end, it may be that I know this room should be dark, I may not know what color it's going to be yet, but it's referenced throughout the entire process.
What are your design choices in your own residence?

Jay: My San Francisco home is my cocoon. A lot of the wall surface is ebonized oak paneling, and then Benjamin Moore's Deep Secret®. A couple of walls are a mural wallpaper—very colorful and bright. Overall, I wanted this home to feel dark and sexy; it's full of our favorite vintage pieces, and art, and things we found in our travels, and our two dogs. I wanted this to be my respite when I came home from work, from a busy day, where I can curl up, have a glass of wine, and probably order pizza.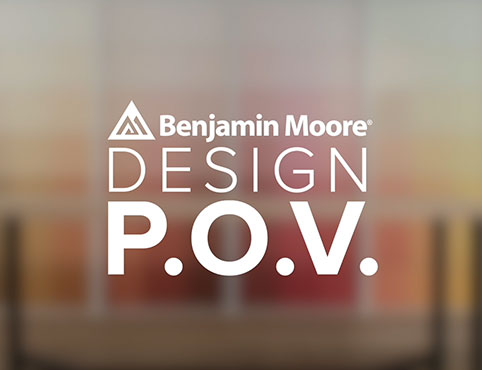 Design P.O.V.
See video interviews, get advice, and find inspiration from leaders in interior design.
LEARN MORE
Order Paint Color Sheets
Streamline and simplify paint specification with the help of Benjamin Moore Paint Color Sheets.
LEARN MORE