1
Instagram: Show Off Your Great Work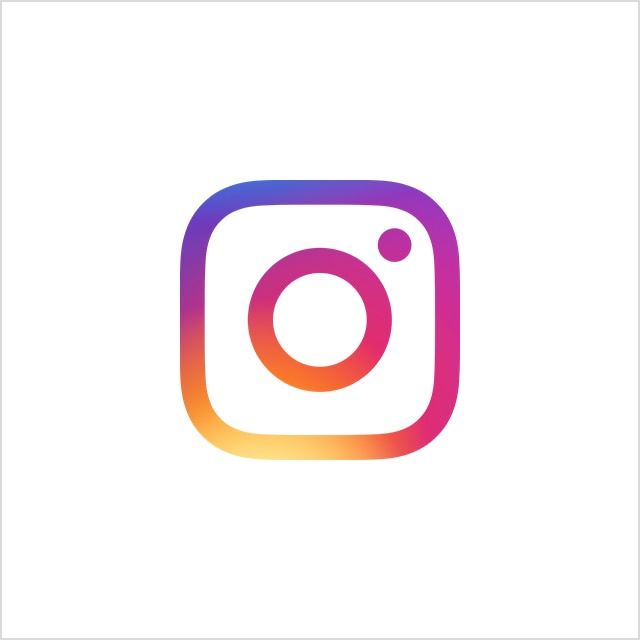 Instagram is a visual platform and a great opportunity to showcase your craftsmanship and grow your painting business. With over 1 billion highly engaged users,* you never know who's looking to hire a painting contractor, so always put your best foot forward.

Creating Great Content—Best Practices:
Post eye-catching images—cropped and well lit to show off your work.
Share "Before & Afters" to inspire customers.
Caption your photos with short phrases.
Hashtag your company's name, region and specialty.
Geotag your location to get discovered locally.
Ask questions to engage users.
Like or respond to their comments quickly.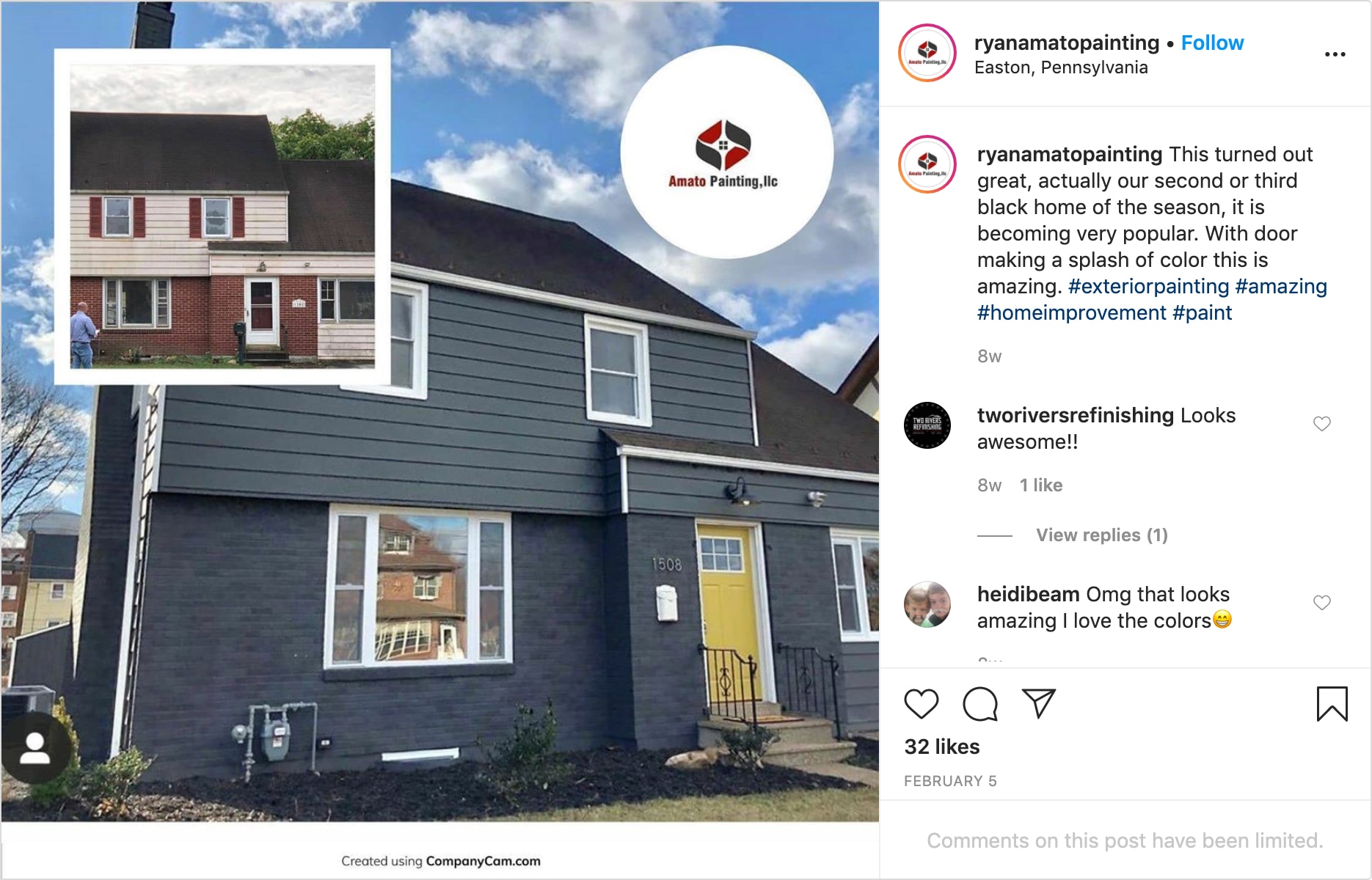 Here's Why This Instagram Post Stands Out:

This Instagram post is a great example from painter Ryan Amato. There are many factors that combine to make this post so effective.
The before-and-after format helps tell the story of the process, and inspires viewers to imagine what's possible for their own homes.
The "after" shot was taken on a beautiful, sunny day, at an angle that highlights the best features of the project.
The caption highlights a local trend, black-painted homes. This establishes Amato as an expert who stays up-to-date. Plus, the reference to the yellow door shows that he's detail-oriented.
Hashtags ("#exteriorpainting," "#amazing," "#homeimprovement," and "#paint") help extend the reach of the post, because anyone searching for any of these hashtags might find it.
To understand what hashtags to use, it's a good idea to keep an eye on your fellow painting contractors' Instagrams and see what they're using successfully. Make sure the hashtags you're using are relevant to your Instagram post, and don't barrage viewers with hashtags just for the sake of using them.
Amato used an app called CompanyCam to help him create the before-and-after format. Apps like CompanyCam provide a variety of tools that can help you communicate with your team as well as create terrific social content.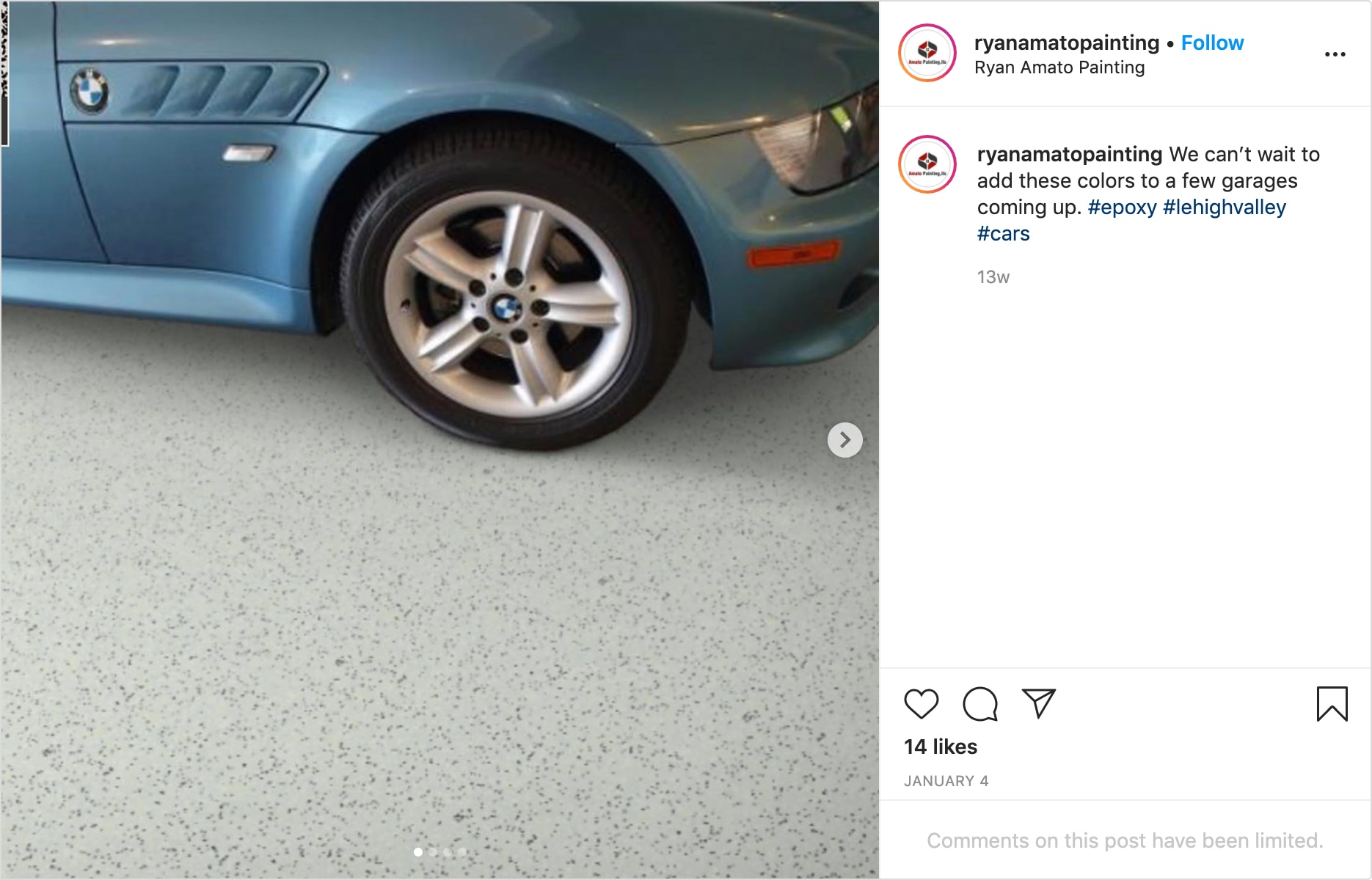 Here's Why This Instagram Post Stands Out:
It uses four images in a "carousel" format, so each image gets its own full frame rather than being relegated to a "split-screen" view. You get to see the interesting epoxy-floor textures in full detail.
The car provides a context and setting for the floor.
The caption expresses enthusiasm for the job, encouraging prospective clients to consider this sort of project.
As in the previous post, hashtags ("#epoxy," "#lehighvalley," and "#cars") extend the post's reach.
Should I Pay per Post?

Once you've crafted some insightful content, start thinking about additional ways to "get it out there." It's possible to pay to reach a broader audience for your posts that highlight your best work. You can target posts to users who have demonstrated interest in work you might do, like home decor, design, and decorating. Start by setting a small budget and adjust your approach based on what you learn over time. Instagram's business site is a great place to explore paid options and start learning more.