Benjamin Moore is committed to inspiring and transforming North American communities by supporting programs and nonprofit organizations that open doors, provide stability and preserve our history for generations to come.
Focused on workforce development, housing and community development, and preservation/sustainability, the Benjamin Moore GIVING MOORE program offers assistance to our communities and charitable partners through in-kind donations, financial contributions and employee volunteer hours. Additionally, Benjamin Moore teams across the country give to local organizations that align with our giving mission and enhance the communities where our employees live and work—including those supporting first responders, youth initiatives, environmental conservation programs, and disaster relief efforts.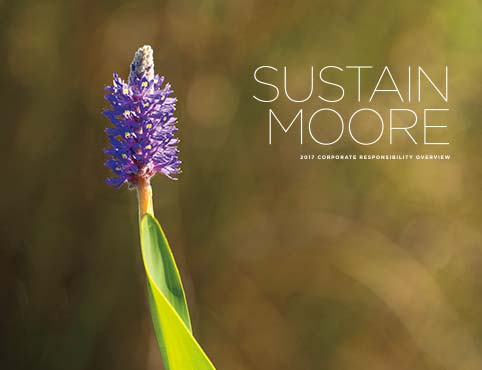 Corporate Responsibility Overview Archive
2016, 2017 and 2019 reports available for download.
LEARN MORE