Our employees are engaged in environmental stewardship at work and in the community. They are committed to minimizing our impacts on the planet and nurturing the plants and animals living around us.
Benjamin Moore's comprehensive system of environmental management extends through the entire life cycle of product innovation, development, production and disposal. We manage energy and water use, air emissions and waste generation—all in an effort to run our facilities in the most efficient manner possible. We also protect the species and habitats that call our sites home.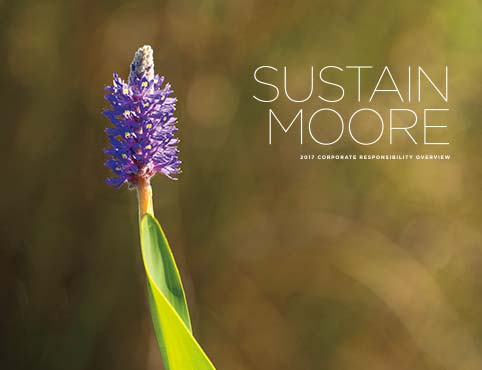 Corporate Responsibility Overview Archive
2016, 2017 and 2019 reports available for download.
LEARN MORE