Environmental Management
Operating our business safely, responsibly and in compliance with all federal and local regulations—and sustaining the quality of the environment for future generations—is critical to Benjamin Moore. Assuring compliance with applicable environmental, health safety, security (EHSS), and product safety laws and regulations is vested in the operations management of the Company.

We have a robust EHSS management system in place including continually improving environmental risk management, preventing and detecting non-compliances, and reducing adverse impacts of our activities, products, and services on the environment. EHSS standards are established at the corporate level to proactively standardize environmental programs and address impacts that may not be regulated, such as energy use, or use of resources. These standards set forth regulatory and Benjamin Moore-specific requirements for all of our sites.

The EHSS Leadership team, consisting of representatives from the corporate and local levels, oversees compliance, performance, and EHSS issues affecting Benjamin Moore. Responsibilities include overall governance, setting standards and priorities in line with business plans, goals, driving consistency between functional areas, providing resource recommendations, and communicating to Company leadership. The mission of the team is to drive a consistent and systematic approach to environmental, health, personal and process safety and security management resulting in a strong, positive safety culture and improved EHSS performance.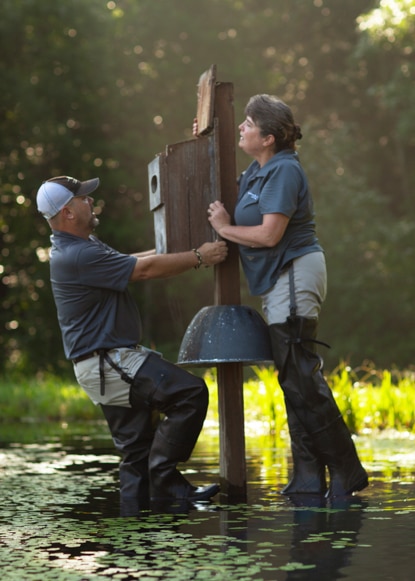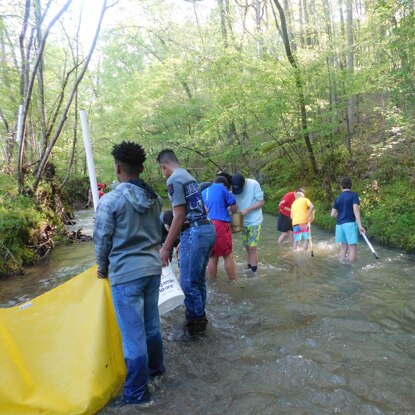 Climate Change
The reality of climate change requires companies to pivot with new regulations, changing weather patterns, and the desire to be responsible corporate citizens. As such, Benjamin Moore teams across the organization continuously seek opportunities to reduce our impact on the environment. In 2020, we began the process of establishing our baseline greenhouse gas emissions to identify future opportunities for reducing our emissions over the next 20 years.
Energy Management
Benjamin Moore uses electricity for lighting, operations and processing; natural gas for heating; and diesel for our fleet of trucks. Moving towards greater energy efficiency, we replaced more than 1,600 light fixtures with LED bulbs throughout our headquarters. Additionally, our research and development facility has hosted a 1.7 megawatt solar array for Constellation Energy Resources since 2010. The solar array generates more than 2.4 million kilowatt hours of electricity annually and provides about 70% of the facility's annual electricity needs. Benjamin Moore purchases the electricity generated by the system under a 20-year power purchase agreement.
Sustainable Transportation
In the fourth quarter of 2020, Benjamin Moore instituted several transportation initiatives with the goal of reducing the number of truckloads from various start to end points. This includes using ORTEC's routing software, which determines capacity planning solutions, as well as a direct ship program that sends trucks directly from manufacturing facilities to local retailers. Benefits from these initiatives will be fully realized in 2021.

We continue to streamline shipping routes, equip new trailers with aerodynamic features and idle restrictors, and perform regular maintenance on our 318 branded trucks and trailers. These efforts translate into better fuel efficiency, reduced costs and fewer greenhouse gas emissions.
Waste Management
Benjamin Moore is continually exploring new ways to reduce waste. Wash water is reused to minimize the amount of make-up water needed in the manufacturing process. We redirected over 900,000 lb. of wash water and wash solvent into low grade products, and recycled more than 600,000 gallons of paint in 2020.

Our distribution centers ship hundreds of thousands of gallons of paint per day. We have implemented many recycling programs to help decrease waste including recycling systems for wooden pallets, corrugated cardboard, shrink wrap, and in some locations, colorant cans from our tinting process. Efforts to reduce waste expand to our offices, where we made a conscious effort to limit single-use plastics in our cafeterias, including containers, straws and serving ware. We've also saved nearly 15,000 water bottles from entering the waste stream since installing new filtered water hubs at our headquarters—an equivalent of 1,594 CO2 emissions avoided.
Conservation
Our research and development center in Flanders, NJ, and our manufacturing facility and distribution center in Pell City, AL, have earned a Conservation Certification® from Wildlife Habitat Council (WHC), a nonprofit group dedicated to restoring and enhancing wildlife habitat.

Wildlife teams, made up of employee volunteers at these locations manage a total of 67 acres, providing habitat for native birds and pollinators and removing invasive species. The outdoor classroom at our Pell City, AL site uses the Fishing Creek Wetlands Habitat as the grounds of a formal conservation education experience for local middle and high school students, focused on topics linked to classrooms subjects and state STEM education requirements. Themes include water quality monitoring, wetlands species identification and inventory, and planting and native food sources.

In 2020, our Pell City team earned the WHC award for Formal Learning Project during the organization's virtual conference.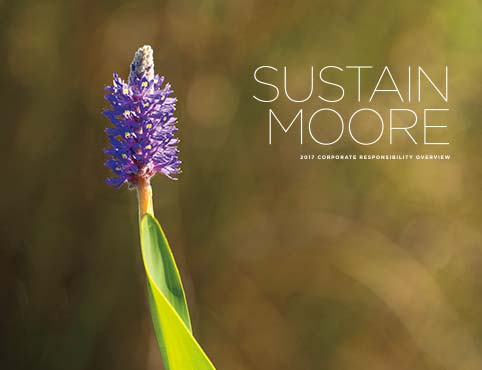 Corporate Responsibility Overview Archive
2016, 2017 and 2019 reports available for download.
LEARN MORE