Our employees are the heart of our business, striving for excellence at every level and in every area of the company. We succeed because our employees are proud to work for Benjamin Moore and are invested in the brand—its legacy and its future.
Benjamin Moore's continued success is attributable to the 1,700+ North American employees that lend their time and talents to our brand and exemplify our core values of Openness, Integrity, Community, Excellence and Safety inside and outside of the workplace. Servicing various aspects of our business, from product development and manufacturing and supply chain, to sales and customer service, this diverse group forms one team collectively working towards shared goals and building upon more than 135 years of excellence.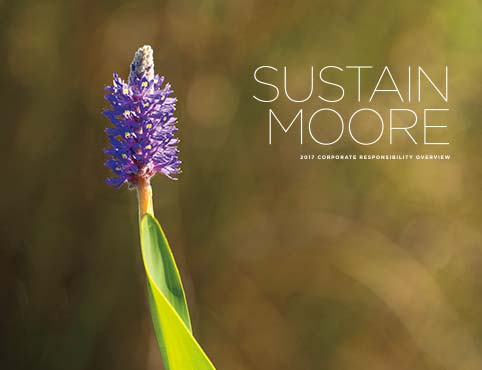 Corporate Responsibility Overview Archive
2016, 2017 and 2019 reports available for download.
LEARN MORE