Collaboration, Innovation, Success
Our continued success is attributable to the more than 1,700 Benjamin Moore employees that dedicate their time and talents to the brand and exemplify our core values of Openness, Integrity, Community, Excellence and Safety. The diverse disciplines within our workforce form one team that shares achievements and together, builds upon our 138-year legacy within the marketplace.
Driving Success by Cultivating our Culture
With an impressive average tenure of 10 years, Benjamin Moore employees enjoy an environment of openness, collaboration, and learning. We owe our sustained success to our diverse workforce.

To learn more about our diversity, equity and inclusion efforts please visit Our Stance on Diversity, Equity and Inclusion.
Multi-Generational Talent
Our employees represent a cross section of generations, bringing diverse thought, experience and passion for the brand, and reaffirming our belief that culture, talent, and varying perspectives is key to a collaborative, innovative, and successful business. The workforce at large is changing, and those changes are reflected in our population.


Since 2014, the proportion of our workforce that includes members of the millennial generation has increased from 14% to 32%. With a continued focus on technology throughout our supply chain as well as our commitment to a well-rounded Total Rewards package, it is clear that many groups who previously may not have considered careers in manufacturing are now looking at Benjamin Moore.

Employee Resource Groups (ERG)
Our Women's Leadership Forum (WLF)—a grassroots ERG founded three years ago by women at various levels of the organization—drives open dialogues between men and women to address workplace topics openly. This year, the WLF expanded its reach to include employees outside of the company's headquarters via virtual networking and speaker events.

The Wild Ones Environmental Group offers environmental and outdoor enthusiasts at our research and development facility—a Wildlife Habitat Council-certified site—the opportunity to engage with nature, monitor various local species, and maintain our sprawling campus for all of its inhabitants. The Purple Martin bird population is a core focus, with the team tracking the migration of the species annually and maintaining special feeders.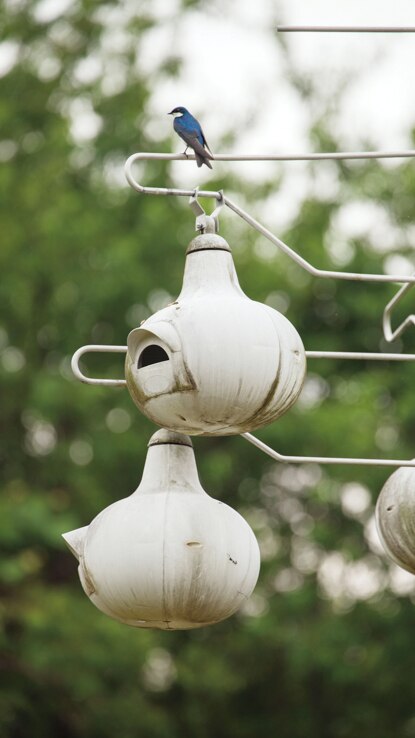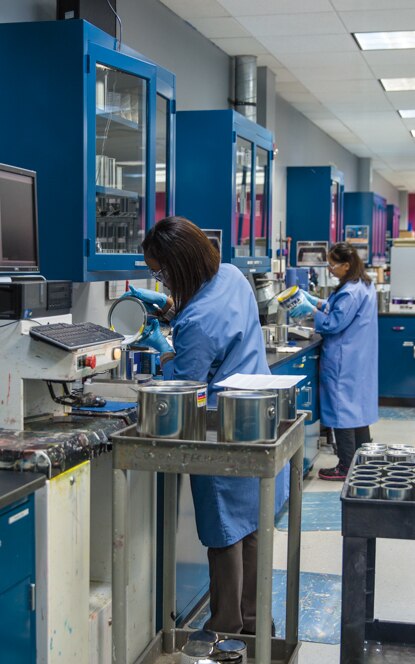 Talent Development in an Evolving Environment
Employees participated in over 5,700 hours of online and in-person learning opportunities in 2020. In addition to personal development and skills training such as developing business acumen, polishing management and leadership capabilities, and enhancing knowledge of frequently used tools and computer software, we continue to administer annual cybersecurity, business practices, Foreign Corrupt Practices Act (FCPA), and harassment training.

This year, the pandemic brought unique challenges for everyone. Our Transformation and Development team adjusted offerings to support employees in the current work environment, and, in doing so, were able to reach a larger number of learners. These virtual trainings helped employees adapt to working remotely—from time management to hosting virtual meetings.

Our Mentoring Circles program is another way we adapted to our new virtual setting. Led by departmental leadership, Mentoring Circles help employees to build business acumen and professional skills through the combination of one-on-one mentoring and experiential learning. Conducting Mentoring Circles online helped employees stay connected with co-workers across the company, navigate the workplace, and garner insights into various business areas.
Total Rewards–The Employee Experience
Our Total Rewards initiatives demonstrate Benjamin Moore's holistic commitment to fostering a healthy workforce. We continuously explore offerings that are competitive in the marketplace and our employees value.
Wellbeing
We believe the physical, mental, and financial wellbeing of our employees is the foundation of a productive lifestyle in and outside of the workplace. Biometric screenings are offered annually, with between 80-90% of our employees and their spouses learning their biometrics scores. These screenings help identify certain health conditions such as heart disease and diabetes as well as provide a baseline assessment on the health of employees and the Company's overall workforce. Participants that meet pre-set criteria earn preferred medical rates and other rewards.

Virtual doctor visits and access to mental health professionals area available to employees, as is a generous 401k program with financial planning resources to help our people prepare for their future. We have also introduced alternative work schedule options for eligible roles within our organization, furthering options to address work-life balance needs.
Purpose
One of our goals is to empower employees to feel a sense of purpose through the work they do each day, and from the opportunities we provide for them to give back. Our associates are encouraged to volunteer during company-sponsored events, or on their own time. Since 2017, Benjamin Moore employees have donated nearly 6,000 volunteer hours to causes and community projects where they live and work. Additionally, the company offers a matching gifts program contributing $2 for every $1 donated by employees to the charities of their choice. This program has provided more than $637,000 to qualified nonprofit organizations during the last three years.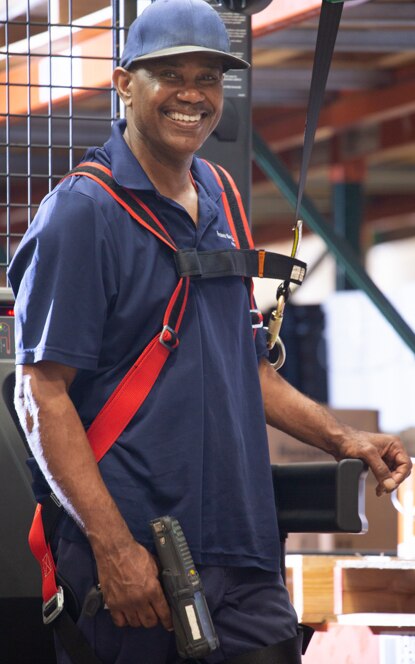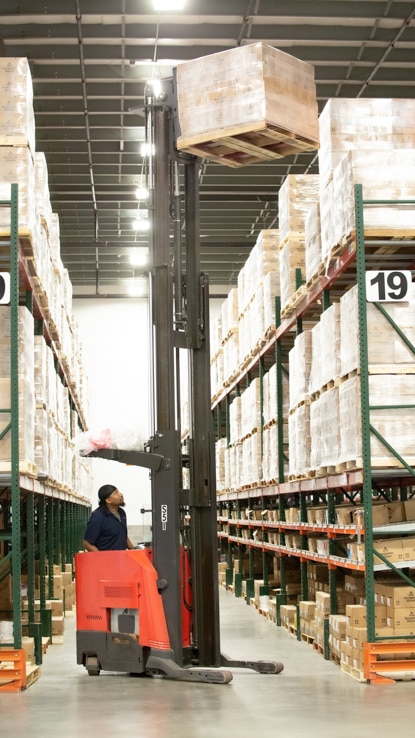 Health, Safety and Security
Benjamin Moore is dedicated to maintaining a safety culture in the workplace. As one of our core values, safety is at the forefront of all we do—it is a top priority.

Five of our 18 Distribution Centers and our R&D facility have had no loss time accidents for more than two years. In 2020, both our NY and NJ manufacturing facilities reduced their lost time accidents by more than 50%.

For information about our response to COVID-19, please visit Our Response to COVID-19.
Life Critical Rules
To ensure the wellbeing of employees, we established Life Critical Rules. All employees are expected to adhere to these 11 carefully selected safety priorities. Failure to follow these rules may create a greater risk to injury to our employees, contractors and/or visitors. Employees are empowered and expected to stop work due to an unsafe condition or act that could result in an undesirable event or violation of one of the Life Critical Rules.
SafeStart®
Since 2015, the SafeStart® Critical Error Reduction Techniques program has been embedded in our facilities across North America. To sustain the program, 18 Benjamin Moore employees are certified as SafeStart trainers—reinforcing knowledge with practical techniques that help our employees stay more mindful to safety risks both at work and at home. Approximately 1,000 employees in our manufacturing, distribution, research & development, and quality departments have been trained on the SafeStart principles since the program was introduced.
Security and Workplace Threat Response Enhancements
To better protect our employees from internal and external threats, a comprehensive corporate security plan was developed to update and standardize the company's security-focused technology platform to efficiently alert employees of emergencies, building closures, or other immediate notifications, the security upgrades will be completed over the next two years.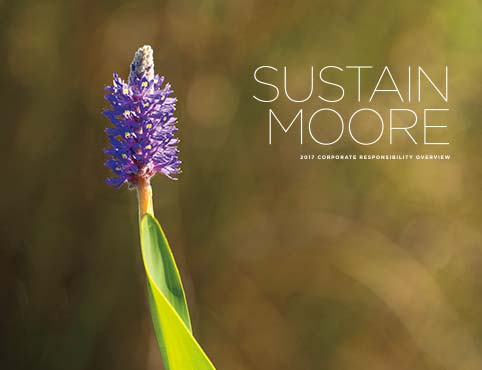 Corporate Responsibility Overview Archive
2016, 2017 and 2019 reports available for download.
LEARN MORE