If you are looking for an effortless blend of contemporary design and comfy, country living, the modern farmhouse style offers endless inspiration.

Whitewashed shiplap, galvanized steel, natural and reclaimed wood, vintage—these elements and more, set in a clean, uncluttered space—are hallmarks of the modern farmhouse style.
Like many interior design styles, the backdrop for the modern farmhouse includes neutral, off-white and white, gray, and greige paint colors, with pops of color woven in. Here, our color experts share their favorite modern farmhouse colors and color combinations to help get you started.
---
The Benjamin Moore Modern Farmhouse Color Palette
Use these paint colors as building blocks for creating a modern farmhouse vibe.
---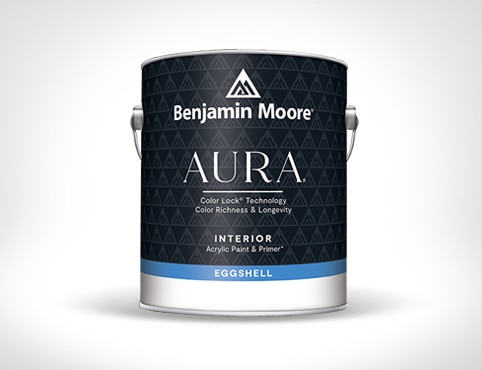 AURA® Interior Paint
Choose an ultra-premium paint that combines rich, deep color with unprecedented durability.
SHOP NOW
Order Color Samples Online
Buy one or more color samples to help finalize your choice of color—and ensure peace of mind.
BUY SAMPLES