Two Beautiful Bathroom Remodel and Repaint Projects
The painting pros of Decorative and Faux Finishes use premium paint and expert techniques to bring unique remodeling ideas to life.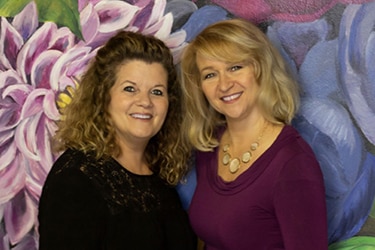 Interested in high-end bathroom remodel and repaint ideas? Wondering if your paint contractor can help? The right paint, applied by professional painters and decorators, can be just the trick to showcase any homeowners' unique taste, history and style. Case in point: Houston-based Decorative and Faux Finishes owned and operated by Cindy Howard and Dana DeBuck. They have been bringing their customers' visions to life for more than 20 years. Following are just two of their many successful applications of Benjamin Moore® paint, finishes and more than 3,500 paint colors.
Painting the Bathroom for Classic New Orleans Charm
The exterior of this waterfront property already features New Orleans charm with high columns, a wrap-around porch and large, wooden doors that had been recently restored. However, the owners—New Orleans transplants—wanted the same Big Easy character throughout the interior, as well. The couple turned to Decorative and Faux Finishes to remodel this downstairs bathroom, situated near the entry, bar and den.

The back wall displays a replica of the Cajun dictionary. The lettering is achieved using two Benjamin Moore colors, one on top of the other with vinyl adhesive stencils in between. "Pulling stencils off can be a nightmare. If you're not careful, it can pull the drywall down," says Cindy. "The key for us is to prime the wall. That creates an effective bond that will make it easier to pull the stencils down later."

After the walls were primed, Cindy and Dana used a neutral color, Benjamin Moore Montgomery White OC-148 from the brand's sophisticated Off White Collection in Regal® Select interior eggshell. After that coat cured, it was time to lay out the stencils. "You only have one shot at this, so we always make sure that the person on this portion is someone who can be laser-focused," says Dana.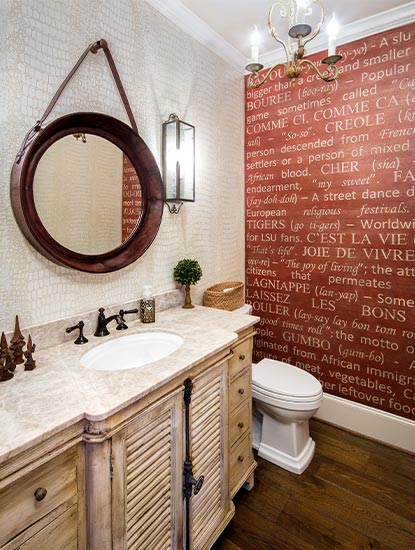 With stencils applied, it was time to fill in around the lettering with Benjamin Moore Chili Pepper 2004-20 from the brand's comprehensive Color Preview® collection. The paint was brushed around the edges of the stencils and then rolled with small 4- to 6-inch rollers. Once that coat dried and the stencils were carefully removed, the entire wall received a glaze with an umber tint to give it a warm, earthy feel.

The wall behind the sink was finished with Venetian plaster. Using mylar stencils and a trowel, the crew embossed the plaster to look like alligator skin. Finally, it was finished with a layer of iridescent wax.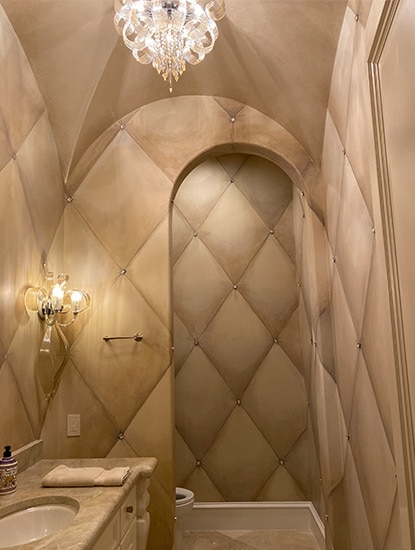 Remodeling the Bathroom in Diamonds and Crystals
This luxurious home has something beautiful and inspiring in every room, and the bathroom is no exception. The homeowners wanted something memorable, but they also had high school kids at home, so they wanted it to be appreciated by all ages. Decorative and Faux Finishes created this billowing diamond design with Regal® Select interior paint in Sea Urchin 1052 highlighted with Linen White 912 and shadowed with Sherwood Tan 1054, all three from the Benjamin Moore Classics®.

The biggest challenge was laying out the diamond pattern. Cindy and Dana wanted the sconces to land in a specific place in each of the diamonds. This gave the crew a starting point, and they let the design flow out from there. A healthy dose of math goes into placing the diamonds, and some artistic license was needed in areas where corners and angles required a deviation from that mathematical plan. With all the diamonds completed, each tip was finished with a bezel-set crystal that was tapped into the wall with a special hammer then secured with a bit of adhesive.
The room was finished off with Benjamin Moore Pearlescent Glaze (from the brand's line of Studio Finishes®) on the ceiling. "I love the Pearlescent Glaze. We have used it on walls that are close to the eye, and on ceilings that are far away," says Cindy. "People always fall in love with it."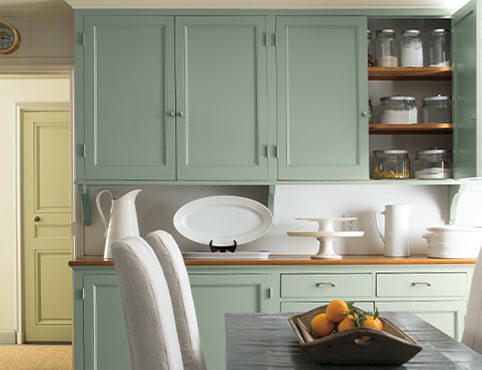 PROJECT HIGHLIGHTS
See a range of noteworthy projects by talented pro painters.
EXPLORE PRO PROJECTS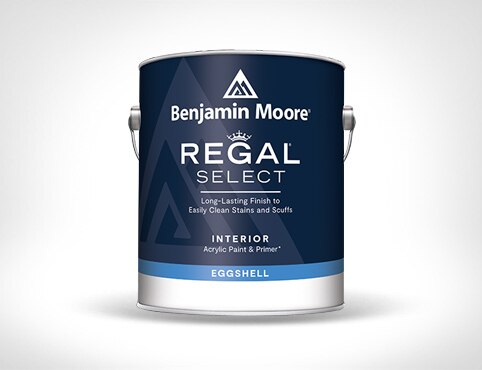 Regal® Select Interior Paint
Choose the interior paint trusted by generations of pro painters.
LEARN MORE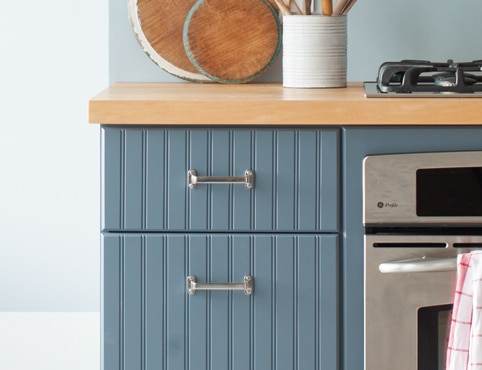 Cabinet Refinishing
Discover how this lucrative niche market can add to your bottom line.
SEE HOW-TO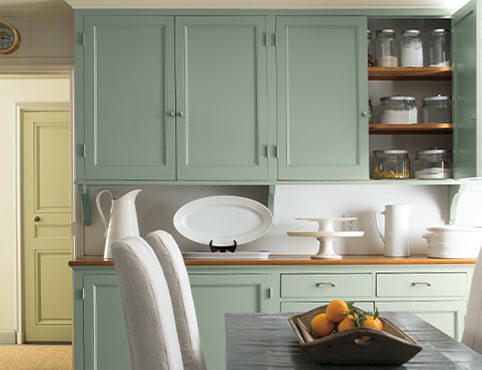 PROJECT HIGHLIGHTS
See a range of noteworthy projects by talented pro painters.
EXPLORE PRO PROJECTS
Contact a Contractor Representative
Get product and business support with guidance from someone who understands your needs.
GET STARTED