Natural light impacts the look of paint color more than anything else. Season, time of day, and the amount of light a room gets will affect the cast of a paint color in your space.

The good news is that our color and design experts are here to help. Read on for tips on how to choose the best paint colors for eastern exposure—when natural light comes into a room from the east.
North, south, east, and west each have distinct lighting characteristics that change throughout the day and into the evening. Elements of a space with eastern lighting include:
A room with east-facing light tends to get more direct light in the morning, and muted, indirect light past noon.
The natural light in a room with eastern exposure tends to be a cooler cast.
Choosing a paint color with the right amount of warm and cool undertones can bring balance to a room with eastern light.
Here, we take a look at the best white, gray and neutral paint colors for your east-facing space. These three neutrals are homeowner favorites—and the paint colors most greatly impacted by natural light.
White Paint Colors for East-Facing Rooms: Top Picks
Keep walls lively throughout the day with clean, warm whites. These three go-to-white paint colors provide varying levels of warm tones.
Gray Paint Colors for East-Facing Rooms: Top Picks
The perfect gray for your east-facing space will depend on the quality of light coming in to your space. Brighten things up with a lighter gray that has a hint of warmth.
Neutral Paint Colors for East-Facing Rooms: Top Picks
The varied lighting of an east-facing space gives you the ability to play with ambiance. These neutral paint colors provide warm undertones that lighten shadowy afternoons.
East-Facing Room: Consider the Time of Day
Lighting conditions vary hour by hour, and day by day, depending on your location. A woodsy cabin surrouded by trees will receive different lighting than a beach bungalow in the sun. Artificial lighting also affects paint colors and how they cast.

The time of day can make a particularly big impact on how paint color appears in an east-facing room. Consider:
Morning yields bright light, since the sun rises in the east.
Afternoon lighting in an east-facing room tends to be dimmer than the morning, with a cool cast.
It's important to think about the time of day that you use your east-facing space. A dining room primarily used in the evening will use mostly artificial light. This varies greatly from a bedroom where you get dressed and ready for the day in the bright morning rays.
Shadows can look darker in an eastern-facing space, especially in the afternoon as the sun starts to set. Consider using a lighter, airier paint color on an eastern-facing wall like Ocean Air 2123-50, Pleasant Pink 2094-60, and Spring Meadow 486.
For trim and ceiling, consider Chantilly Lace OC-65, a crisp white. This clean hue plays well with all the paint colors in this article, offering a bright contrast for dim eastern light.
Consider choosing a higher sheen for trim, like semi-gloss or high-gloss, to lighten up darker spaces.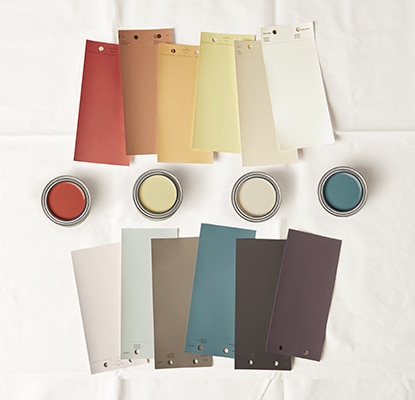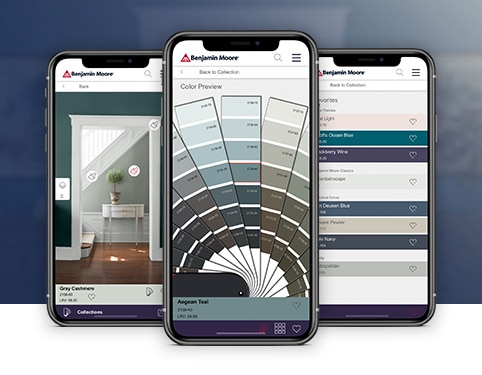 Benjamin Moore Color Portfolio® app
Apply paint color to photos of your space, access fan decks, match favorite hues to Benjamin Moore colors, and more.
LEARN MORE