Learn the basics about warm and cool paint colors, see some of our favorites, and learn how your choice of warm or cool color influences your home's style.
Every color can be categorized as either a warm color, or a cool color. Discover the notes and nuances of both, and use their distinct characteristics to get the look you want.
Favorite Warm Interior Paint Colors for Homeowners
Check out these gorgeous examples of warm paint colors we get asked about the most.
Favorite Cool Interior Paint Colors for Homeowners
We recommend these paint colors for homeowners looking for cool interior hues.
Using Warm & Cool Colors In Your Home: A Guide
Combining Warm and Cool Paint Colors?
Many homeowners use both warm and cool colors in the same room. The dominant color—whether it is warm or cool—is the one that influences the room's personality the most.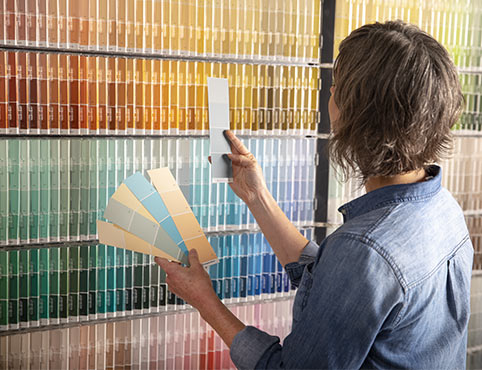 How to Choose Interior Paint Color
Learn from the experts on how to select colors you'll love.
Get Started