Looking for calming paint colors for your bedroom? Check out these soothing bedroom color schemes—all homeowner favorites.
We want to help make choosing a color for a tranquil bedroom as easy as possible. Just follow these three steps!


Peruse the much-loved relaxing bedroom colors on this page. Take note of recommended trim and ceiling paint colors (keep it simple by using the same color for both) to recreate the entire look.


Next, use your own bedroom photos to test your color choices virtually with the free Benjamin Moore Color Portfolio™ app, available for Android and iPhone.


Sample your paint color--swatches or paint samples can be delivered right to your door to "try on" colors before you buy.

Once you've decided on your color, order paint online in advance and pick it up in-store, or order directly from your independently owned Benjamin Moore® store and have it tinted while you're there—whatever works for you!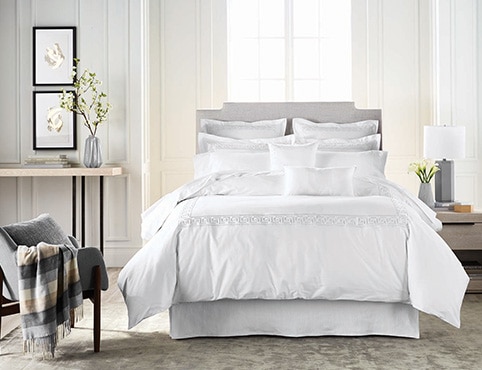 Bedroom Style Ideas
Get expert bedroom design tips from our Color and Design Team and Canadian-based designer Brian Gluckstein.
Learn More