Your choice of home office paint colours can both maximize productivity and ignite your creativity.
From efficiency-enhancing greens to high-energy pops of red and yellow, Benjamin Moore fuels home office ideas and creativity. Push design further with clear Notable® Dry Erase Paint over your existing office wall colour, and watch as ideas come to colourful life.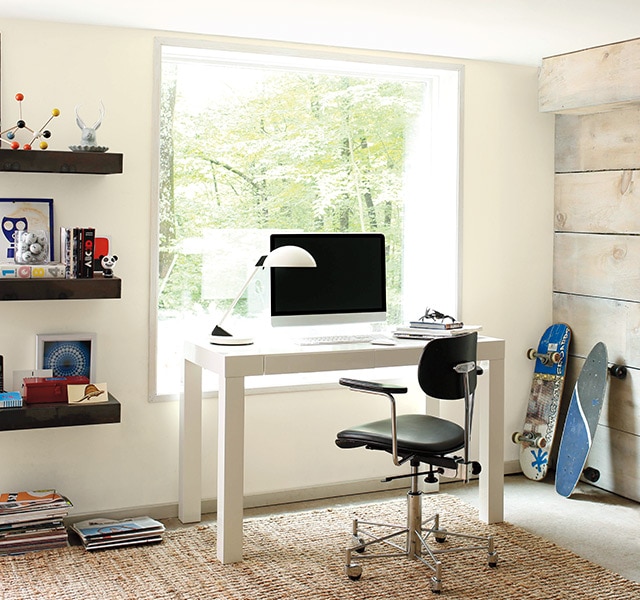 Find the Perfect Colour for Your Home Office
Create your own home office colour schemes—browse all of our 3,500+ colours online to get started!
FIND YOUR COLOUR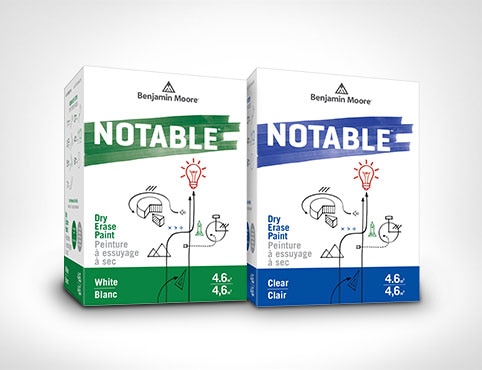 Notable® Dry Erase Paint
Premium performance dry erase paint that can be applied to almost any surface, in white or clear.
LEARN MORE