Watch educators, business owners, professional painters and others as they share their first-hand experiences with Notable® Dry Erase Paint.
Our dry erase paint reviews are in: See first-hand how the incredible versatility of Notable® has transformed creative and collaborative spaces at a variety of facilities.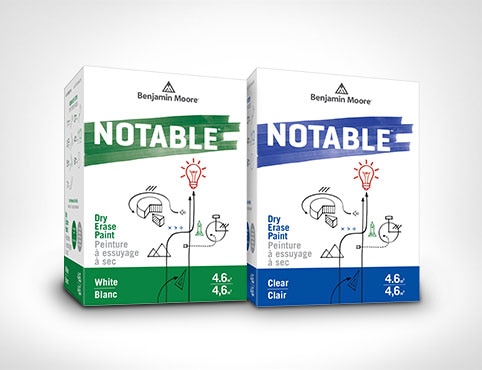 Notable® Dry Erase Paint
Premium performance dry erase paint that can be applied to almost any surface, in white or clear.
LEARN MORE