What is Conventional Alkyd Paint?
Conventional alkyd paints dry by solvent evaporation and cure by oxidation in approximately five days to a hard, glossy finish that is simply unmatched by latex paints. This makes alkyds well-suited for interior trim, doors, cabinets and other high-use areas that require smooth durability. When you brush alkyd paint onto a handrail or kitchen cabinet, it can look like it was sprayed.

Conventional alkyds use petroleum-based solvents and have higher levels of volatile organic compounds (VOCs). They also involve a more difficult cleanup that requires paint thinner. There is a product that puts the best of both conventional alkyds and waterborne-alkyds in practice as the new gold standard for the pro painter.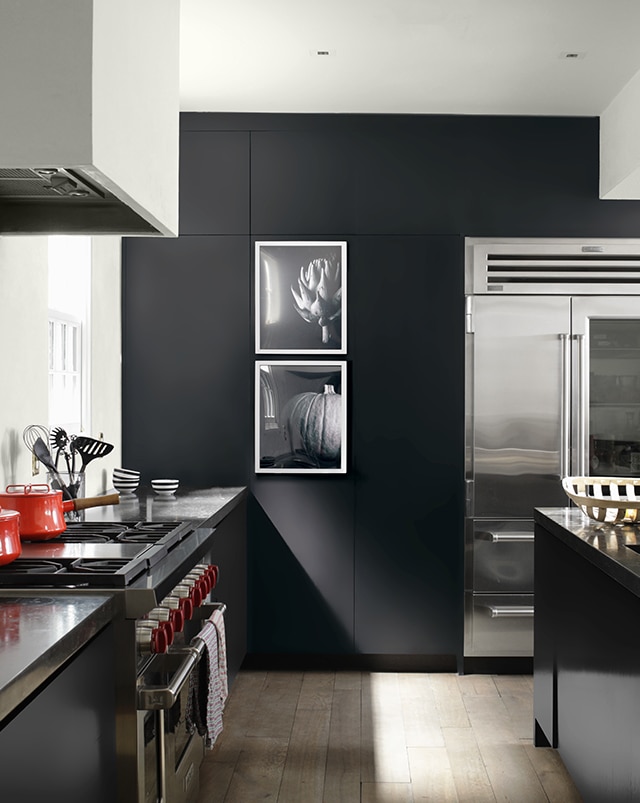 The Newest Alkyd Paint Innovation
ADVANCE®, our premium line of waterborne alkyd coatings, delivers the desired flow and leveling characteristics of oil-based paint, with the added benefit of an easy soap and water cleanup. Plus, our industry-changing Gennex® zero-VOC colorant system means that even the darkest tints still have low levels of VOCs.

Achieve the results you expect as a true craftsman with an easy-to-apply alkyd that resists spattering and offers unparalleled self-leveling. Proudly provide homeowners a tough, durable finish that stands up to repeated washing—in their choice of our 3,500+ Benjamin® Moore colours.

ADVANCE® has quickly become the choice of pros everywhere. Its balance of formula, consistency and aesthetics makes it a premium product that pays for itself. Achieve better coverage in less time, while delighting your customers with a beautiful, durable finish.