The Impact of Architectural Details on Interior Design
Timothy Corrigan Shares How They Elevate Every Room
Read What Timothy Corrigan Has to Say:
Renowned Los Angeles-based interior designer Timothy Corrigan shares his insights and perspectives on the critical impact of architectural details in the overall design process.

"Architectural details play such an important role in every house we design because their impact takes a good room and makes it so much better," shares Corrigan. Architectural details "…take a room that has some inherent failings and weaknesses and offsets them, making a much better and more visually interesting room."

Corrigan adds, "Architectural details don't really change the structure or the meaning of a room, but just as jewelry completes a woman's outfit, so do elements such as molding, paneling, ceiling details, fireplace surrounds. All those elements help to make the room feel more special, complex, and much more layered."
Elevating a Room with Architectural Details
Corrigan shares that initially, the entire house was just a series of plain drywall boxes. None of the existing architectural detailing existed in the space. "By adding in those layers, the entire space was made so much more interesting, so much more complex," says the designer.

After admiring a beautiful, yet simple arched entryway, Corrigan discusses the living area: "We added all the extra details, the plasterwork ceiling, the wood panel walls, and the fireplace surround, which was inspired by a château in France. All these elements working together and help add the richness and the texture that makes this room feel so special."

The formal dining room is a place Corrigan loves to weave architectural details into. He cites the wainscoting, the striking wall covering reminiscent of cracked plaster, the crown molding, and the ceiling's layered gold leaf wallpaper, joking that "if the guests aren't so interesting or the food's not so good, you've got something really wonderful to look at."

The octagonal breakfast room is another room full of charming detail: "We surrounded the room in this wonderful hand-printed wallpaper from Zuber, providing the feeling that you truly are in the middle of an Italian garden," shares Corrigan.

"I wanted to create the feeling of a library in an English country house. So we used this knotty pine which we simply just waxed and added the special details along the front of each shelf and the frieze along the top of the crown molding, helping to make it feel very thoughtful and unique.

"Adding architectural details to a home is such a wonderful way to insert those extra layers of richness and subtlety that transforms the entire house into something more special."

Corrigan ends with a design challenge: "Next time you're in a room that feels really, really special, look around, see what it is. What are those elements that are making it feel that way? And I'll bet you it's the architectural elements that are playing a very key role in the overall success of that room."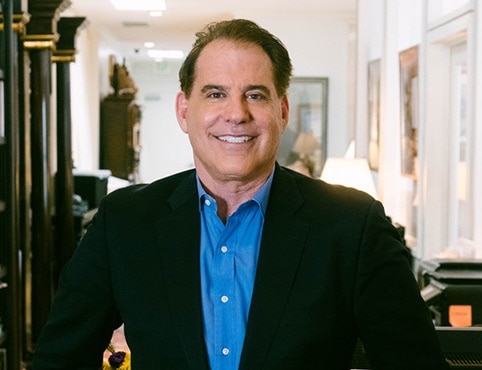 Timothy Corrigan Inc.
"It's about getting people to feel a little more courageous to use color in their homes."
GET INSPIRED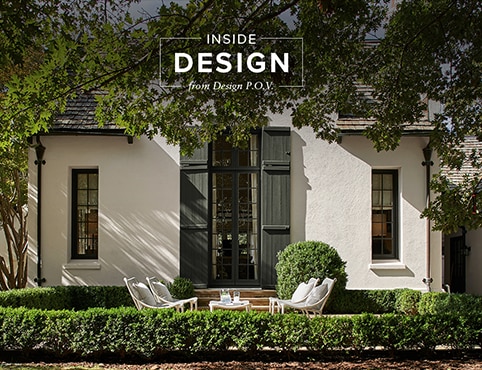 Inside Design
Explore distinct design topics from the interior designers featured on this page.
SEE VIDEO SERIES