Painting your ceiling can seem like a tough task. But following expert ceiling painting tips and using Benjamin Moore® Waterborne Ceiling Paint can help you get the job done right.
While classic white ceiling paint is a go-to for homeowners, why not consider color? A rich navy blue or deep black ceiling can blur the boundaries of a room, making it look endless yet intimate. Painting a ceiling with a lighter shade or a slight variation of your wall color delivers depth and dimension, without breaking the unity of existing color schemes.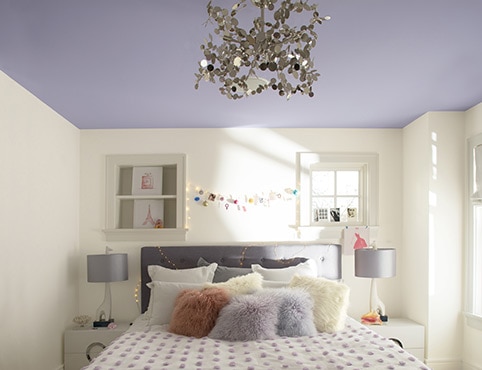 Ceilings Ideas & Inspiration
See our Ceiling Ideas & Inspiration page for creative ceiling ideas in a range of colors and rooms.
GET INSPIRED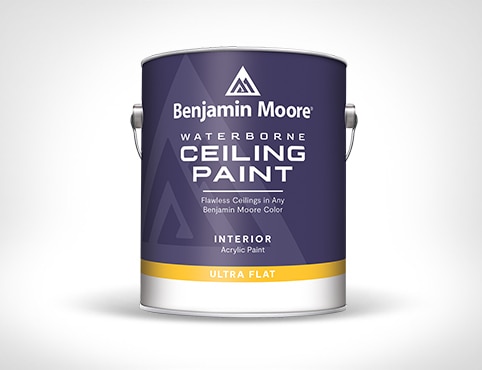 Waterborne Ceiling Paint
An ultra flat finish designed to hide common ceiling imperfections for a look that is virtually flawless.
SHOP NOW