Layering Colors and Patterns in Interior Design
Young Huh on Creating Harmony with Pattern, Color and Texture
Read What Young Huh Has to Say:
We joined New York-based interior designer Young Huh in the Studio Four showroom—an inspiring gallery of fabrics, wallpapers and textiles—to discuss the art of layering color and patterns that contribute to a dynamic interior.

Huh loves working with patterns and shares her topline advice: "You want to have something organic, something geometric and a stripe or a solid. If you use those basic elements, you can layer pattern on pattern and get a really great effect, while still creating a harmonious, peaceful, and beautiful space."

Scale is also important: "Make sure not everything is the same scale. It's for that reason that we have different types of patterns. If you use everything in the same scale, if everything is small, small, small, it's just going to look muddy, with no clarity around either pattern or color."

When it comes to color, look at it holistically.

"If everything is high octane, it's going to be a little tiring on the eye," Huh cautions. "While you want to have some strong pops of color, you also need to create a place for the eye to rest. Really use that dynamism between power and quiet."

Huh recommends the same approach to patterns, adding that "it's all about the balance."

Next, we get to see Huh putting her approach to color, pattern and texture as it relates to interior design into practice. After selecting a variety of samples, Huh creates a really fun green scheme that combines a beautiful, geometric patterned rug and a fabric design featuring cheery lemons that includes both stripes and geometric patterns. She also adds a lovely needle point, which successfully acts as a neutral, and adds that soft place for the eye to rest.
Using Texture and Patterns in Interior Design
Huh warns against overly cautious design.

"Avoid being too matchy-matchy," Huh advises. "If things are matching, it's just going to look bland, like nothing. If you're really trying to mix patterns, one of the things you're trying to create is drama, excitement, and a little bit of tension in the room. You want to make sure that patterns are speaking to each other, that there's a wonderful conversation, that there's this harmony and rhythm."

Texture plays an important role as well.

"Texture is yet another dimension in mixing color and pattern," Huh explains. "Something that has a very fine texture mixed with something that has a rough texture also creates part of that overall landscape."

Summarizing her hands-on demonstration of color, pattern and texture, Huh concludes: "You have to decide where you want the drama to occur or the eye to first focus on; that will help you create a room that isn't just a mish-mash of color and pattern, but sings out with harmony, rhythm and balance."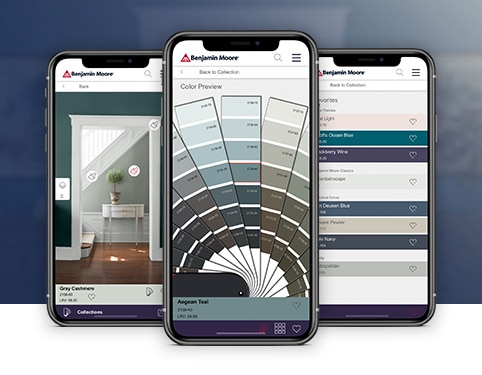 Benjamin Moore Color Portfolio® app
Apply paint color to photos of your space, access fan decks, match favorite hues to Benjamin Moore colors, and more.
LEARN MORE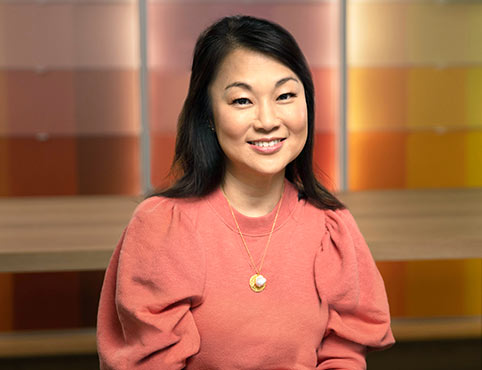 Young Huh Interior Design
"Color is what creates the emotion, the visceral reaction we have to a space."
GET INSPIRED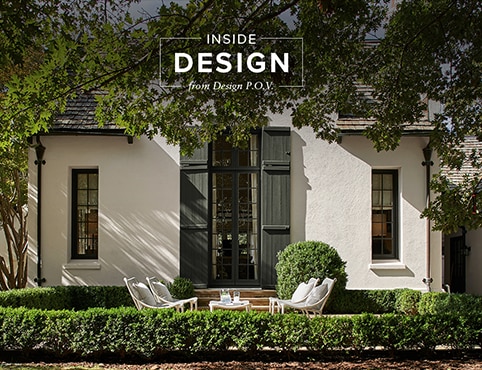 Inside Design
Explore distinct design topics from the interior designers featured on this page.
SEE VIDEO SERIES