Bold design details and luxurious yet livable interiors are at the centre of what designer Brian Gluckstein and his firm deliver to residential and commercial projects every day. His expansive business includes an interior design firm, product design studio and media department.

HQ: Toronto. Learn more at Gluckstein Design and @BrianGluckstein
Lighting, colour and comfort: These three elements are the key to designing a great space. We sat down with Brian Gluckstein, principal of Gluckstein Design Planning, to learn more.
What is your design credo?
Brian: My number one driver for interior design is comfort. I want you to enjoy your space, and comfort is the key. When we design a house for a client, it really transforms their life. They want to entertain more, they like to be in the house more. We hear that from our clients-that their home really changes the way they live.
For your interior design clients, how much do you rely on creating bespoke solutions?
Brian: Our projects really are about creating unique spaces, and being "unique" requires us to work with great artist and craftsmen. Creating beautiful furniture, extraordinary textiles, buying vintage pieces...again, it comes back to curating spaces and creating those one of a kind interiors, tailored to the individual client. At our level of interior design, our clients expect spaces that are very specific to their tastes and preferences and it takes a lot of work to deliver on that.
"COLOUR IS PROBABLY THE MOST IMPORTANT PART OF OUR PROJECTS."
 - Brian Gluckstein
Principal, Brian Gluckstein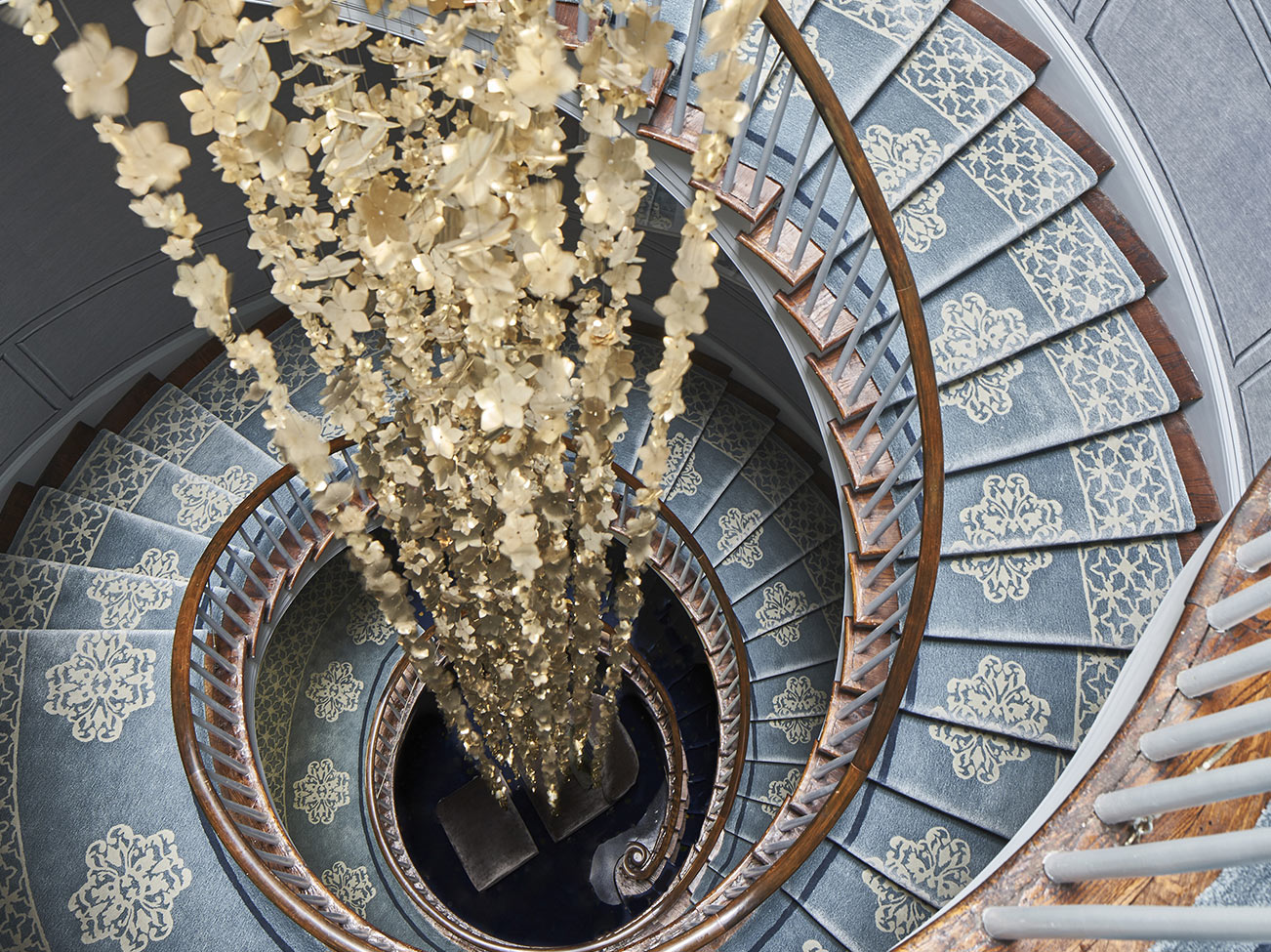 What motivated you to expand beyond interior design to create your own product designs and home offerings?

Brian: When I created Gluckstein Home, which is a product assortment of home furnishings, it was really inspired by consumers who saw our work in magazines and on television–I've been on television in Canada for decades–and people who ask: Where can I get that? Where can I buy that furniture? That bedding? So I went about creating an accessible brand that represents my point of view arount interior design, but at an affordable price point.
How critical is the role of colour and how you go about creating the palette that informs the project?

Brian: Colour is probably the most important part of our projects. We have different colour palettes in different regions, hot climates and cold climates. We would do something different in Aspen than we would do in Palm Beach, than we would do in Toronto or in the south of France. So it does influence us and the colour in our paints and textiles, you would look at our spaces and you would know where they were based on colour. So in Palm Beach, in Florida in general, we use a much fresher approach. And then in the northeast maybe a more neutral palette, maybe a little deeper and darker.
Brian Gluckstein
Designer Showcase
See how luxury meets livable in a range of dynamic spaces curated by acclaimed Canadian designer Brian Gluckstein.
All of the photos in the Design P.O.V. series are courtesy of the interior designers featured. You can find paint colours like the ones pictured at
your local Benjamin Moore retailer.
How much does the client's colour preferences influence your decision when creating a palette?

Brian: I often look at our clients as the way they dress and if someone is always in neutrals, it's a different palette than if someone that is wearing more pattern and colour. So I really take the cue from them and then we look at where the project is and go from there. If someone wants bold colours, they have to live that, they have to want to dress like that, they have to be very bold. And if someone is used to neutrals, you focus more on neutral and the architecture and the colour work hand in hand.
Is there one particular go-to Benjamin Moore colour to which you gravitate?

Brian: There are so many whites, the choice depends on whether the house has a blue cast or a neutral cast. There probably is a section of the fan deck that I go to all the time. But I wouldn't say there's a specific colour. We do this show house in Canada every year and I seem to always pick Stonington Gray, I don't know why, and I don't intentionally pick it, I just say, oh I like this and my team will point out that I use that one a lot. So that's probably one of them. But there's so many, I would say that I could curate out of the whole fan deck, probably 20 or 30 pages that I use on a regular basis.
You did the 2019 Kips Bay Decorator's Show House in New York. Was there an emotionally rewarding aspect of doing that work?

Brian: Doing the Kips Bay Show House is like the Oscar's of interior design. Of course, the charity is so important-Iwork with a similar charity in Canada, the Children's Aid Foundation, that also helps youth. The other great aspect is collaborating with designers. You're working with 23 other design firms and contractors and there is a real friendship. One designer likened it to going to summer camp; we're all going through the same thing, we're all helping everybody else.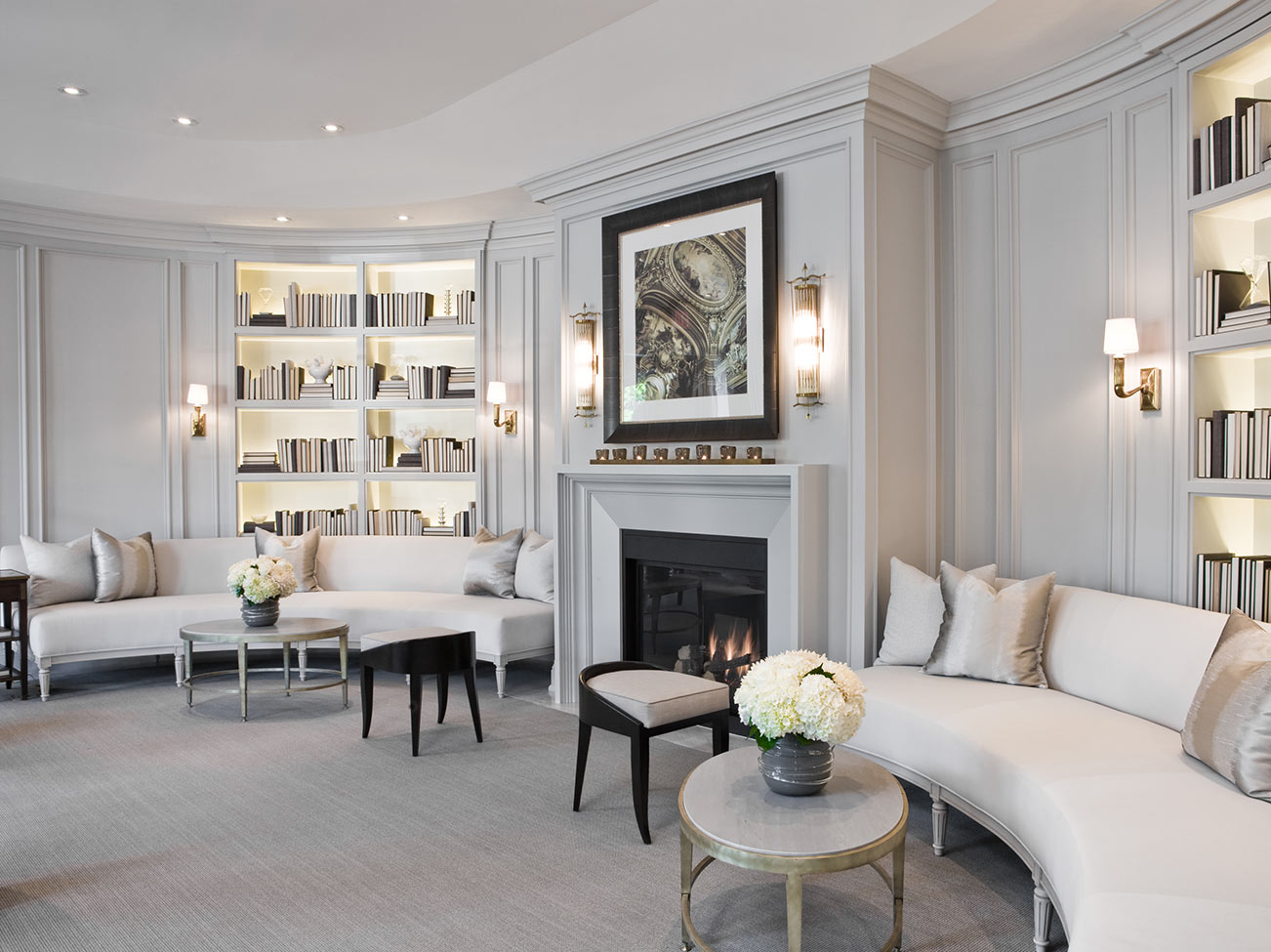 Is there an individual you would identify as one of your most admired for design contributions?

Brian: There are a few designers that I really admire. I go back to Jean-Michel Frank who was the beginning of beautiful modern interiors and furniture. We are lucky enough to use some original pieces by Jean-Michel Frank in some of our projects. I look at John Saladino for his use of colour; he's a master of mixing great architecture, an incredible palette of colour through paint and fabrics, and antiques and furniture. The two of them are quite different-Jean-Michel Frank was more for neutrals, and John Saladino was a master with colour. They both inspire me.
When does technology in a residence become too much technology?

Brian: I think we're reaching the point where we're putting too much technology in a house. I don't really need an app to turn on a faucet. I would like to just turn on a light switch, turn on the shower when I need to use it, I'm not coming home from work and turning on my shower on the way home. Technology changes so rapidly, so you have to be somewhat cautious about how much of it you put in. We tell the client: technology is to make your life easier, but not overtake you.
Want more? Get design tips from Brian Gluckstein in our 'Bedroom Style Ideas.'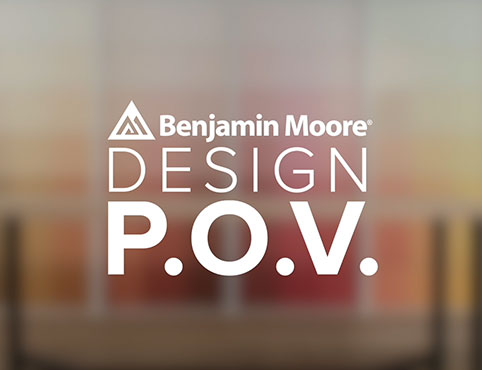 Design P.O.V.
See video interviews, get advice, and find inspiration from leaders in interior design.
LEARN MORE
Order Paint Colour Sheets
Streamline and simplify paint specification with the help of Benjamin Moore Paint Colour Sheets.
LEARN MORE