Interior designer Danielle Colding dives into her inspirations, her dream commission for the future, and her three top tips for new designers.

HQ: Tribeca, New York. Learn more at dcdny Interior Design and @DanielleColdingDesign.
In our one-on-one with Danielle Colding, the talented designer shares her love for the collected home, how she regularly goes beyond white for ceilings and trim, and reveals what Benjamin Moore Colour Collection is her favorite.
How do you lay the groundwork for a happy collaboration with a new client?
Danielle: The relationship with my clients is the foundation of everything that I do. It's super important to me that relationship be one that's transparent and very honest. We enhance each other in the process.

My best projects have been ones where I go into a space with an initial idea. I spend time with the clients, look at the architecture and then formulate some further ideas. We develop a push and pull. Often, they'll put me in a direction that I had no idea I was going in. That's the beauty of what we do. Ideas are infinite.
How do you define a collected space?
Danielle: The collected space is what really started my love for design. I grew up in a Tudor home and it was the epitome of collected. I lived in a house that was always evolving. We were constantly moving things around and changing things. There wasn't the same kind of permanence that I see now in design. Collected was really just that. Things that we got from our travels, things that maybe we found in a flea market. My mother used to love antique markets.

Your home tells a story, your home reflects who you are, and you can only do that by spending a lifetime collecting.
Do you feel that the HGTV Design Star altered your career trajectory or set you up in a different direction, career-wise?
Danielle: My experience doing HGTV Design Star was definitely career-changing. I got the confidence to talk about design, and the realization that I can talk for a long time about design.

The second thing was really being present. I think there is an immediacy in TV that causes you to say, "What's my gut solution here?" So I tuned into that in a different way.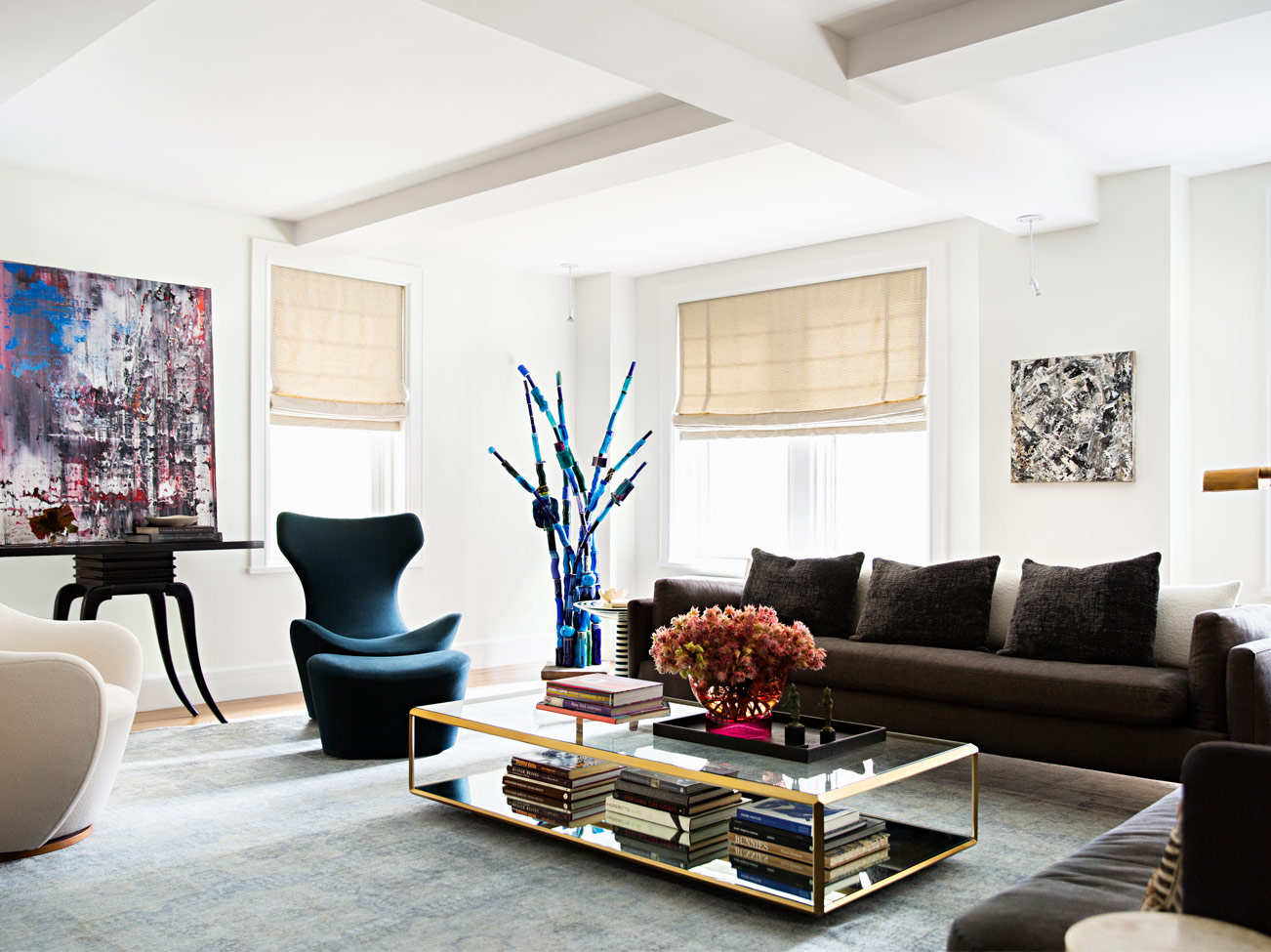 With your TV show, Shop This Room, how did you showcase that design can be for all?
Danielle: I developed Shop This Room focusing on what is in your own home. What is meaningful? Pick something that was handed down, or found at a flea market, or something that just speaks to you for whatever reason. Just something that you love. Then build around that. It's a valid and quite often really touching and beautiful way to think about your home. Boil it down, and say, "What is it about this thing that touches me? Is it the colour? Is it the shape? Is it the texture?" And then from there, you can start to hone in.

I love the idea that everybody should have access to good design. I grew up with a mother who was a nurse. She didn't make a lot of money, but we always had good design. We always talked about beautiful things. She instilled this idea in me that you buy things you love. It is not about filling a space, it is not about having a complete picture for your neighbours to admire. It is about creating a sanctuary for yourself.
Do you have a #1 design rule?
Danielle: I do have a design rule: Take small intimate spaces, and enhance them. Give them intense colour, give them dark, deep, interesting colour. I'm tired of "we have to paint everything white because we're scared of colour." Give me a little hallway to decorate any day, because that's where you can do something really incredible, magical, and over the top.
"THERE'S NOTHING LIKE COLOUR FOR TRANSFORMING A SPACE."
 - Danielle Colding,
Principal, dcdny Interior Design

How do you leverage paint with the rest of the design elements?
Danielle: The most important thing about designing any space is to think of all of the surfaces. Think about mouldings. Do mouldings have to be white? No, they don't. In fact, lately I've really loved painting mouldings out in the same colour as the walls, and then maybe doing doors differently.

What is better than a painted black door? I remember Tom Fleming did a space and it was salmon grass cloth, salmon baseboards and mouldings, and all of the doors were glossy black. Oh my gosh—beautiful! A glossy black door won't feel heavy or dark—it will feel just classic, and perfect. Design is so fun for that.

We've all seen truly saturated kitchens where the same colour on the wall is on the cabinets. There's nothing like colour for transforming a space, and paint is really the most simple, direct and effective way to do that. And it is accessible to everybody. I mean, that's really the beauty of it. The other thing about paint is if you mess up or you don't like it, just redo it. I mean, I sort of love that.
Danielle Colding
Designer Showcase
Take a visual journey through Danielle's eclectic, layered designs, where colour and comfort mix to create one-of-a-kind spaces.
All of the photos in the Design P.O.V. series are courtesy of the interior designers featured. You can find paint colours like the ones pictured at
your local Benjamin Moore retailer.
What about ceilings?
Danielle: One of the surfaces that is often neglected is the ceiling. I love to paint the crown moulding and the ceiling the same. I mean, there's nothing better than a robin's egg blue, or if you have the budget, a great high gloss or lacquer on the ceiling. It's fantastic—like lifting the lid off the room.

Don't be wedded to this idea of white for mouldings or doors or ceiling. There's no rule written that says it has to be that way.
Do you have a "perfect white"?
Danielle: White has a perfection quality, especially if you get the right shade of white. From early in my career, I learned the formula for the perfect white: Half linen, half white.* It's clean, but creamy. White can be very yellow. And white can be very white in a modern space such as with Decorator's White, which, to me, is just a little too cool.

I love Benjamin Moore's Simply White OC-117. So, while half linen, half white is my perfect white, Simply White is so very close to that—creamy and clean.

*Danielle turns to her local Benjamin Moore retailer to combine the Benjamin Moore colour formula for Linen White OC-146 and White OC-151, so the final colour result is half of each.
If you were colour, what would it be?
Danielle: I have to go with a deep, deep teal blue-green. And Benjamin Moore's Historical Colours are my go-to.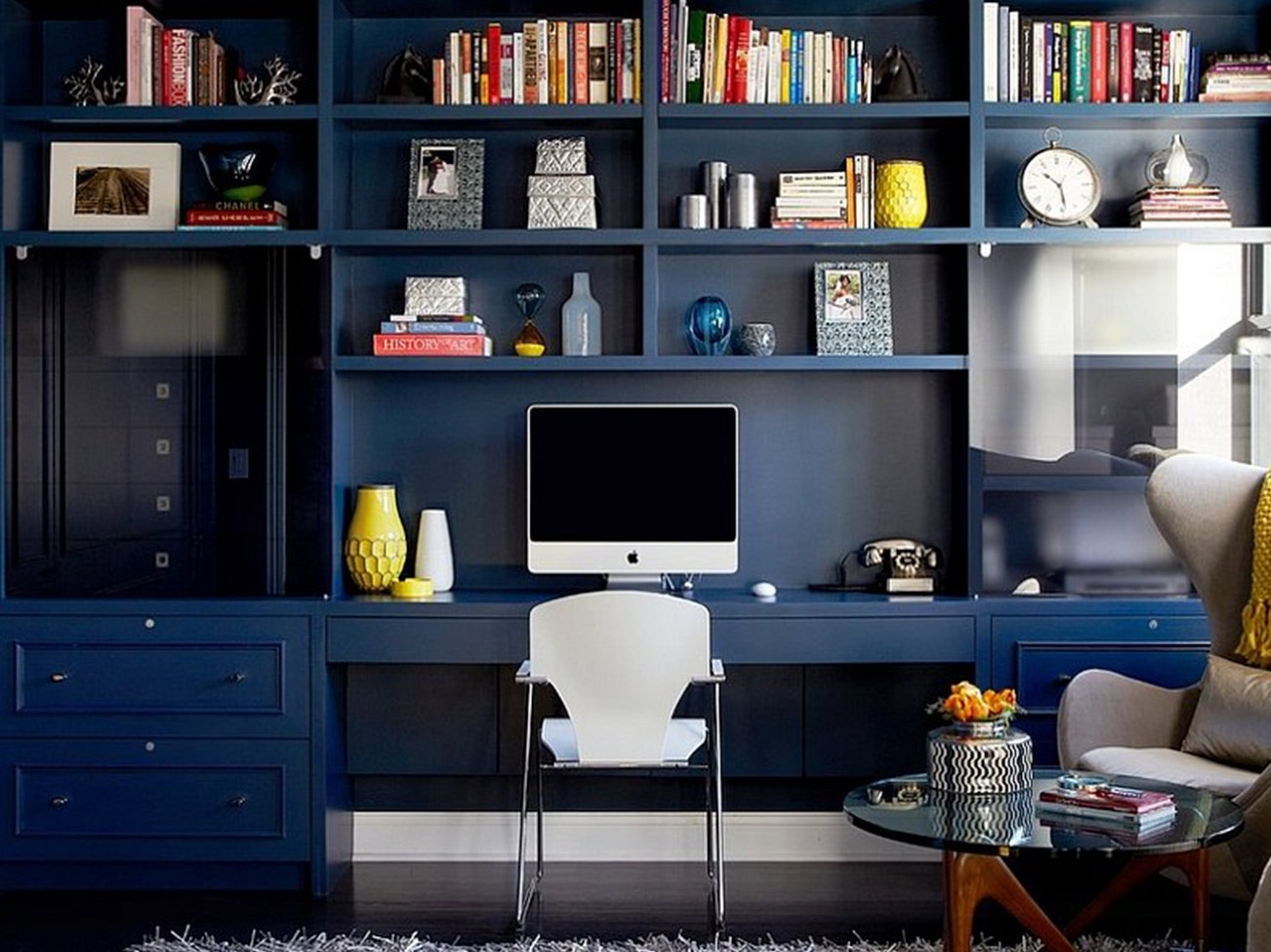 Do you have a preference for types of commissions? Residential? Commercial?
Danielle: I take on both residential and commercial projects, and I think the main difference between the two is really about drama. In a commercial or hospitality space, you want that 'wow factor' where people are really going to remember it. That doesn't mean it has to be over the top and crazy, it's just there's something about scale and drama there that's really, really important.
Do you have a dream design commission?
Danielle: I would love to do a little boutique hotel somewhere on the beach, or a chateau in the French countryside. With a boutique hotel I would make every room different and install locally sourced antiques. And give me a chateau any day, with 25 rooms and each one would have a completely different feel, but still impart cohesiveness.
What are the top three words of advice that you would share with a young up and coming designer?
Danielle: First, stay true to your vision. There's so much going on in the design world. There are so many designers doing amazing things. It is super, super important not to compare yourself. You have to have a little bit of tunnel vision. Your success is going to come from your creativity. Stay focused on that.

Secondly, realize that what you're doing is a collaboration. You are not hired as an artist, so it is important for you to be flexible, and the goal should be to have the best possible version of what the client's home is for them. Your vision is important, and you're hired for it, but it's not your home. Bring the elegance, bring the funk, bring the colour, bring your expertise, but make it for them. Be flexible.

Thirdly, be nice. Be nice to the people who work with you. This isn't that serious. It's our careers and our jobs, and so we tend to get very invested in it, but we're not saving the world here. We are in a very privileged position to try to make the world a little bit more beautiful. Just be kind.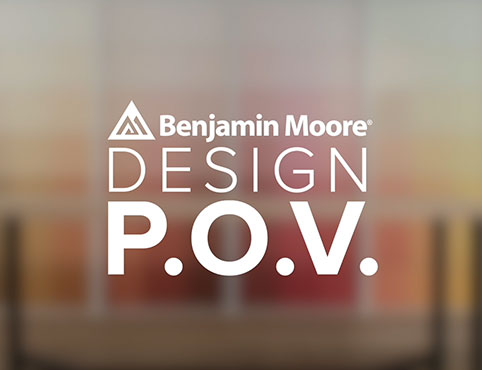 Design P.O.V.
See video interviews, get advice, and find inspiration from leaders in interior design.
LEARN MORE
Order Paint Colour Sheets
Streamline and simplify paint specification with the help of Benjamin Moore Paint Colour Sheets.
LEARN MORE