Incorporating Meaningful Collections into Interior Design
D'Aquino Monaco Discusses the Art of Personal Artifacts
Read What Carl D'Aquino and Francine Monaco Have to Say:
Carl D'Aquino and business partner Francine Monaco, partners in the award-wining design firm D'Aquino Monaco, met up at D'Aquino's upstate New York country house to chat about meaningful collections and how to display them in a home.

While the topic of collecting tends to veer towards art collections, Monaco shares that "collections" can mean a lot of different things. "Collections are a very compelling element of people's lives. They tell the stories of their lives."

As a design team, D'Aquino and Monaco love asking questions. "By that act of listening you start to hear all the stories, you start to unpack all the little pieces of information," says Monaco. "Sometimes clients come to us with a collection of eccentric pieces or something that's special that is important to them, regardless of what value it might have anywhere else. What do you do with it? How do you make it create a presence for it in the home?"
Collecting: The Eye of the Beholder
A collection might be someone's pocketbook collection. It might be their shoes. D'Aquino references his antique ceramic tarot cards, a collection he mounted as a surround on his library's fireplace mantel. "I thought we'd arrange them this way and that way, but realized that you can't really do that with tarot, they demand a specific arrangement, an alignment, which I did." Adds Monaco, "You have to set them up in their neutral, Major Arcana kind of format," adds Monaco.

"It's important to know that how to edit," she continues. "How you compose is a part of collecting and accumulating what brings you joy. And that's the conversation that we have with clients."

"So maybe somebody doesn't have a complete collection, but maybe they aspire," Monaco continues. That also becomes the blank canvas, the way that we lean on them, point them towards celebrating the moments that they're not even aware they need to celebrate."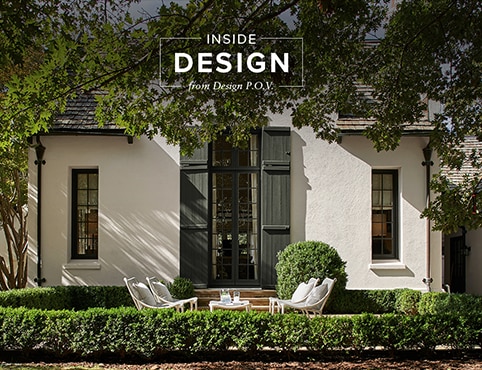 Inside Design
Explore distinct design topics from the interior designers featured on this page.
SEE VIDEO SERIES