Interior designer Carl D'Aquino and architect Francine Monaco have been creating timeless environments that inspire since 1998. International in scope, they work personally with clients as a boutique firm, while providing full architectural and interior design services. The team brings charm and character to newly built large-scale homes and luxurious apartments along with a number of commercial and hospitality projects.

HQ: Flatiron District, Manhattan. Learn more at D'Aquino Monaco.
Principal Decorator Carl D'Aquino and Principal Architect Francine Monaco delve into the art of "unpacking the dreams" of clients.
How do you define your approach to design?
Francine: When we came together and created our office, we made a clear commitment that every project, regardless of what the clients expectations are, would get the attention of the architect's mind, mine, and the decorator's mind, Carl's. That is the core of our rich collaboration.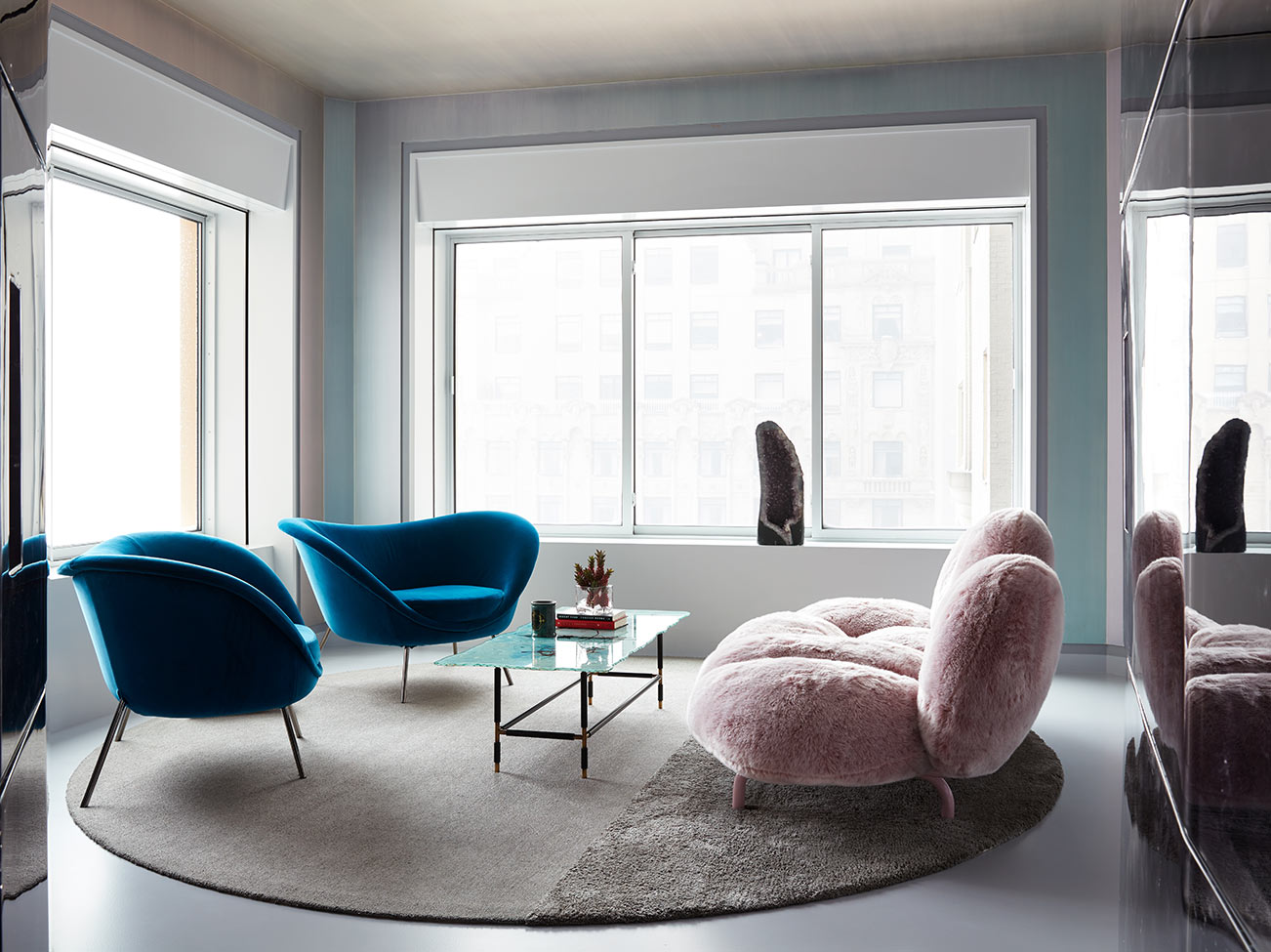 Please describe how you approach a project. Do you identify the color palette first?
Francine: The sequence of how we gather the different components of an initial schematic depends on the type of project it is, meaning whether it is an apartment renovation, a house from the ground up, or a commercial project.
Sometimes all of it coalesces at one time, say if the initial idea is based on a color palette. A house in Vermont may require a certain kind of texture and attitude. You may start with a palette and the palette isn't just color. It's material. It's texture. It's the full range, and then that becomes a reference point—something we continually refer back to as a defining the intention for the project.
Carl: I've often found that there is an item or two that becomes the theme of the project. It might be a piece of a rug or that we're going to change the color of some major elements, and that becomes a reference point. And it very well could be a paint story because we use color to visually entice throughout our spaces. We use color to tell stories. And it's not always addressed at the beginning of the project.
Do you have a favorite paint color or family of colors?

Francine: We love every color. My favorite paint color, which I painted my house, is Excalibur Gray. It goes from this really soft blue to a more flat gray to a lavender during the course of the day. I love the depth that some colors have. I think we have a tendency to create a palette of colors that all feed off of each other, so that they actually change depending on how the light reflects off of them, how they react to each other.
"WE USE COLOR TO ENTICE YOU THROUGH OUR SPACES."
 - Carl D'Aquino
  Principal Decorator, D'Aquino Monaco

D'Aquino Monaco
Designer Showcase

See the impressive range of design styles brought brilliantly to life by the innovative architectural and interior design firm of D'Aquino Monaco.
All of the photos in the Design P.O.V. series are courtesy of the interior designers featured. You can find paint colors like the ones pictured at
your local Benjamin Moore retailer.
Carl: I really like the Benjamin Moore Historical Color Collection. My first reference is to go to those 191 colors. My house upstate is Stonington Gray predominantly on the trims and floors; it's a neutral that works in every situation in the house with every finish, every stone, every rural treatment. It also lends a touch of Scandinavian, shall we say.
Francine: Our firm is known to be very comfortable using color, but that doesn't mean we only use saturated pigments. We've done many projects that are neutrals. We've done many projects that use whites in rich ways, and they are also colors. They all have a hue to them.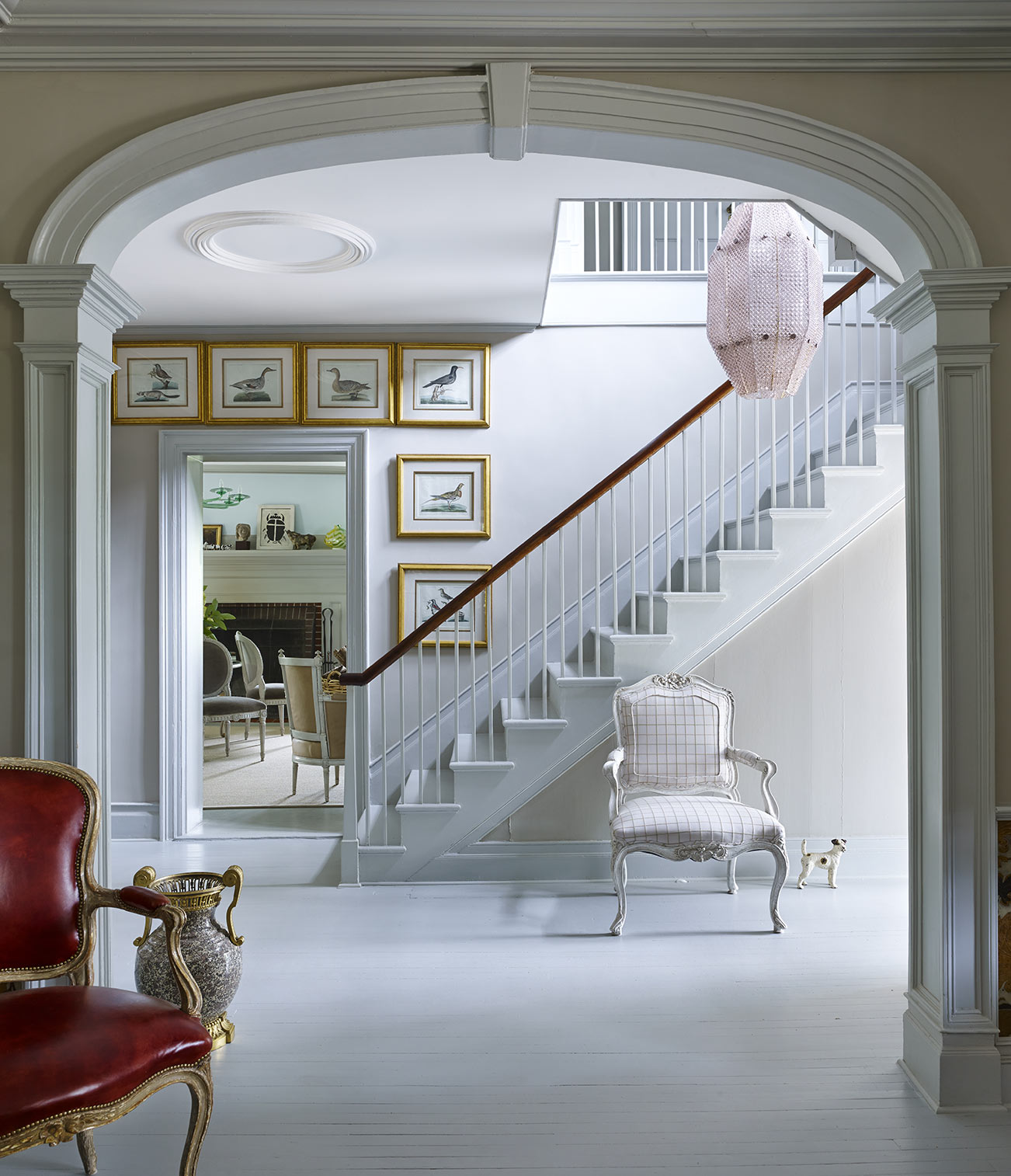 What advice would you give a new homeowner who may want to refresh their interiors?
Francine: The first thing that needs to happen is editing. We all accumulate over time and as one accumulates, it's really hard to see and to understand what you appreciate most about what you own. So once you move things out of the way, you then start to see what you really want to bring back. Obviously, this has very little to do with architecture or a palette, but it does make you really see what you appreciate in your own life, and what resonates. Sometimes we lose track of that.
Carl: If you are a young homeowner, without a robust budget, hire a young, recent graduate to do hourly consultation; you need the objective voice and it is really hard to be objective for yourself. Have them create a palette for you.
How do you keep abreast of all the new collections and changes in technology?
Carl: We try to go to everything: exhibitions, all the shows, trade fairs. We host weekly vendor days where we have vendors, artisans, and makers come into the office and meet with our team.
Francine: Our openness has created its own culture—as representatives start to find out that we actually open our studio doors one day a week, word spreads and more people start coming or calling and scheduling appointments and it continues to evolve and allows us to explore.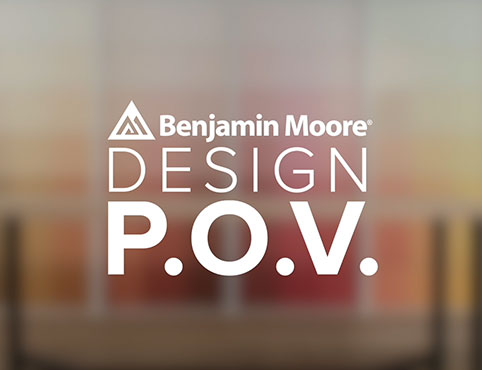 Design P.O.V.
See video interviews, get advice, and find inspiration from leaders in interior design.
LEARN MORE
Order Paint Color Sheets
Streamline and simplify paint specification with the help of Benjamin Moore Paint Color Sheets.
LEARN MORE