The Magic of Smart Home Interior Design
Mariem Horchani Discusses Her Approach to Merging Technology and Design.
Read What Mariem Horchani Has to Say:
Mariem Horchani, principal of MHM Interiors based in New York, shares her views around the how, why, and when of integrated home automation–and creating a seamless integration of design and technology.

Sitting beside her frequent collaborator and smart home consultant, Shane O'Sullivan of Electronic Arcitekture, Mariem Horchani cites the Savant Experience Center in New York City as a place she works on 'smart home' design.

Of their collaboration, Horchani says they "talk about the initial planning and schematic of each of my interior design projects."

"The earlier we get involved, the better." notes O'Sullivan. "With the right timing, we will plan and relocate all of that so-called 'wall clutter' and leave something resembling a small keypad that controls the entire home."

Horchani adds, "For me, that's really important, as well as the overall smart home design which is custom-created for the client. We have some clients who prefer to control their smart home technology from a lovely wall-mounted control panel, whereas their spouse might be more comfortable using an iPad, and the kids might like to access controls from their iPhone."

"Exactly," O'Sullivan comments. "Dimmers have to exist, switches have to exist, but all the controls we locate somewhere out of sight."

"Which is very, very simple and very user-friendly," underscores Horchani.

"Simplicity is the key," O'Sullivan agrees. "Making things work together in unison with the press of a button or a voice command. It looks very simple. It's the upfront work that begins at the onset of the project and continues throughout, making sure everything is wired correctly, building out seamless command and control, unseen in many instances."

"To me, it's always amazing that the clients know all the magic happening behind the walls," shares Horchani. "They know it's there, but they don't have to look at it, no one sees it. That's the 'clever concealment' of the real technology behind the walls."

"There are an array of options including voice command, touch screen on walls and on multiple devices, and physical remote," says O'Sullivan.
Privacy Concerns on Smart Home Technology
"One of the issues that rears its head early on in conversations with clients is around security," comments Horchani. "The security of one's information has become more of a question with respect to smart home technology. Which, for me, is exactly one of the key reasons for having integrated home automation."

"In fact, what smart home technology is not, is having an Alexa listening in on you and then that data being used by third parties. Integrated home automation is really about having all information just be for you, within the confines of your home."

O'Sullivan emphatically agrees, and shares that systems like those from Savant are based on the press of a button or via a touchscreen, and commands are all hardwired to a centralized location. Based on that integration, the system is not entirely internet-based, so there is an added level of privacy. It's more than just a voice command, and not every device in the home is listening.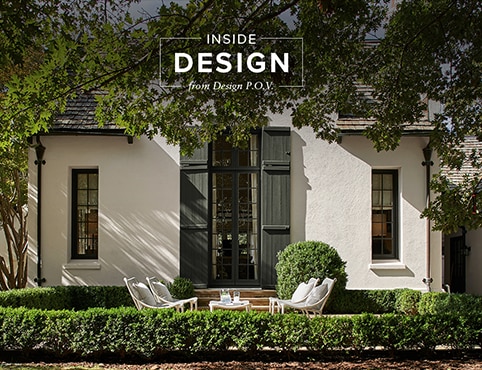 Inside Design
Explore distinct design topics from the interior designers featured on this page.
SEE VIDEO SERIES