Incorporating Antiques into Interior Design
Matthew Patrick Smyth Discusses Breathing History Into Any Space
Read What Matthew Patrick Smyth Has to Say:
From his Connecticut home, New York-based interior designer Matthew Patrick Smyth imparts his thinking on the importance of antiques and how they can bring surprise, uniqueness and interest to the overall design plan.

"One of the things that drew me to this industry is that I fell in love with antiques when I discovered them when I was young," says Smyth. "It was a new world for me, and that led me into interior design. When I'm working on projects, my favorite part is finding the right pieces of furniture, especially antiques."

"When I do a house and we order everything, I know what it's going to look like when it's finished because it's all in front of me. When you deal with antiques and you're adding that into the design mix, you never know what the finished product is going to look like until it's done. For me, that's the fun part, finding a unique piece and bouncing off of that and going with the flow after you found it. That's what makes the project interesting for me, for my clients."

Smyth shares that when working with a client, it's great to see what they react to, individual pieces can trigger an emotion, a memory. "They add a texture to the project that you can't get with something new. It adds depth, it adds uniqueness. You end up with a material that your friends don't have. You have something that's very singular, different and exciting."

"I have a client who has a house with wonderful antiques, and all their friends love coming there. That's where everybody wants to have their parties, because it's warm, inviting, familiar. You have to take the time now to find the pieces, but the hunt is the best part of it. For me, that's my favorite part. I can easily get bored just doing the same thing all the time, and who wants that? That's not why we become designers. A designer's job is to bring things to the table that other people can't, and antiques are a great way to do that."

"When I came into the Industry, it was easy to find antiques because there were so many antique stores. And with trends coming and going, and the uptick in real estate prices, those stores are not in abundance as when I first started out. They are still there but it takes more time, a bit more effort. The internet of course can help narrow down where to find pieces. If I can, if it's possible, I go to see the piece in person because you really can't tell if it's right unless you see it in person. It could be a very simple, subtle difference that makes the piece good or bad. Just the color of the wood's patina, if you can see that in person, that's the joy of working with antiques."
How to Find Antiques and Vintage Collectibles
According to Smyth, a good antiques shop will feature fine, carefully curated pieces. Vintage tends to be a little bit more casual, maybe a little bit more country, and collectibles can be anything. "I try to find just very good antiques if I can," notes Smyth. "The market is pretty good right now. Auction houses are great sources for this. There are good antique centers all over the country and they're all over the world."

"The Internet's been great in collecting and sourcing from sites like 1stdibs," says Smyth. "It helps you find pieces and dealers that I would not know of otherwise. I also do a lot of traveling. When I go to London, that's always a good source for me, as is Paris. Whatever city I go to, I try to see who's the best dealer in town and take a look at what's there. Even if I'm not buying anything immediately from them, it could be next year or the year after. I remember what I saw and what kind of quality that dealer has. It's also good if you get familiar with the dealers, because when you see something online, I like to know who the dealer is, because then I can trust the quality of the piece. Even if I can't see it in person, if it's too far away. But I know that dealer has a reputation, or I've bought things from them in the past that I've been happy with. So it takes a little bit more time, but it's so very much worth the effort."

"When I'm in Paris, I go to the flea market every weekend and with antiques it's hit or miss, it just takes one piece to make the day worthwhile. You never know what you're going to find, one week could be great and the next week nothing. It could be dry for several weeks for what you're looking for. But if you're there at the right time and that piece comes in that you're looking for, something you fall in love with, that's the whole reason, that's why I get out there. It just takes one piece."

Smyth says "You never know what dimension the room's going to take when you start putting antiques into it. The history comes into play, where it's been before, how it was made, who made it, all these things add character to the room. It adds a sense of timelessness. It transforms various periods, mixing pieces that relate to each other of good quality always works, and I also like bouncing modern pieces with it. I think in interior design, it's about the balance, whether it's balancing color, whether it's balancing furniture old and new, it's about how everything plays off each other. It's a domino effect."

"It's a great time to buy good antiques right now. The market's pretty good. It's going to bounce back. It always does. People are starting to appreciate what's out there, and the quality and the time and the workmanship that went into making a piece. When you start looking, it's immediate, you can tell the difference right away between something that has a uniqueness to it that was built by somebody who knew what they were doing, as opposed to a factory made piece that comes right off the assembly line. There's a difference. And the more you look the more you'll see."

"I always tell designers, think about antiques because you really want something that separates you from everybody else. Anybody can order things from a showroom or Restoration Hardware even, and it's the same. There's not a lot of uniqueness to it, but if you start developing an eye for antiques and an appreciation that you can share with your clients, your interiors will just move up to another level. The clients will appreciate it. Is it repeat business? It's great for business because you're generating a product that you don't have to wait for. It's immediate satisfaction and gratification when a piece gets delivered to a home and it's beautiful. It's a win-win."

"I also do a lot of custom work, brand new pieces, and I think that's part of the balance. I do think that you can have a very modern Parson's table and you put a beautiful Anglo-Indian box on top. It'll make that piece even more special. It highlights it, it's a good background for it. So I do believe in balance of old and new, because I think one compliments the other, as long as everything's well-made, it's about craftsmanship, it's about quality. I think that's what separates a mediocre interior from a special interior."

Smyth shares his counsel around understanding antiques. "It's not just about throwing things into a room because they're old, it's about refining your eye and appreciating why one piece works with another, and what periods will blend together nicely. It takes a little bit of time, but it pays off and I do think it's going to be what separates every designer from retail in the future. This is what we bring to the table that a retail store can't. I encourage designers to understand these details as they are part of the knowledge we are bringing to the client."

Where to start? "I've found dealers on Instagram that I didn't know about. I found a dealer in London who I'm doing business with, and I literally just stumbled upon them. I can see the quality, I ask for closeup pictures and I get great feedback from them. I get the history of the piece and I feel comfortable ordering that way despite the distance."

And when it comes to antiques in his own home? "When I told people I bought a mid-century house, everybody said, 'Oh, where are you buying all your mid-century furniture?' And I thought, 'Well, I'm not.' I have a pair of Italian chairs from the 1960s. That's about as close to mid-century I have in this house, but they have a clean aesthetic, and provide a direction appropriate for the house. For me, I wasn't going to walk away from antiques just because I bought a modern house. It's the reason I came into the industry. It's what I love most about my job, but I was very careful about how to balance it with more streamlined pieces."

"I found unique pieces and there's no clutter. They're placed strategically around the house and balance each other out, to talk to each other and to relate to each other. I have a Dutch captain's chest in my hallway that I use as a console and around the corner there's an Irish console, that's one of my favorite pieces. It was the first important piece, when I started my own business, that I sold to a client. And I've always loved it and it came from a very good antique shop, Florian Papp in New York."

"When I was moving into my house, that client called me and said, 'We're downsizing, we're moving, we don't have space for this Irish console. Do you want it for your house? We'd love to give it to you.' It wasn't the piece in my mind when I was doing the house, it wasn't going to be there. But it's the cover of my new book, Through A Designer's Eye. You never know what you're going to find, you never know when you bring it in and you set it down, how it's going to take off. And that's the joy of working with pieces that are so unique and special."

"When I moved into this house, I moved from a circa 1790 house, which was filled with antiques. From top to bottom, it was wonderful things I had found over the years, collections that I'd built up. I had to leave a lot behind, it wasn't going to work in this house. The pieces that just lived naturally in the other house, and I knew it was going to look forced here, and that everything couldn't come. That was the hard part. What was I going to part with? What was I going to take? Luckily, I had friends who I gave pieces to, the ones that were more special to me. Luckily, they're living with them and they love them."

"Everything found a nice home, but there were a few pieces I brought with me. There was an antique trunk that I had that was done with vinegar paint, and I've always loved it. It wasn't a piece that on paper I thought was going to be great in my house, but when I brought it here, it just fell into place. It was the perfect piece for here. I have a mirror, probably the first good antique piece I ever saw, before I even got into the business. It was at a friend's house, and when he passed away, he left it to me. It's a gilded convex Regency style mirror, and it was all gold."

"I had the mirror in my other house, and when it was all gold, people thought it was an eagle and nobody paid any attention to it. I had a very good gilder in Hudson, New York, and she changed the finish on it, which gave it a whole new life. We changed the gold to silver, she did this Renaissance verdigris finish and the dragon on top and the dolphins now stand out. I know everybody loves the piece. It now feels new, fresh, and people pay attention to it. Things can have a twist, you're not necessarily stuck with a piece. You can reinterpret it too, as long as you respect it."

"Another critical note, is that whenever I pick a piece of furniture, it's also about the silhouette. It's about the line. It's not just about the carvings and everything, but how does it look from a distance? How does it look from the side? You can tailor your taste in antiques to what you'd like. As far as modern furniture goes, if you like a simple line there's Louis XVI furniture that would blend in perfectly with the things that you love. It doesn't have to be fussy, and everybody has their level of what they want to live with as far as decoration goes. I can't believe that there isn't a piece that could make a room better by being unique and by being antique."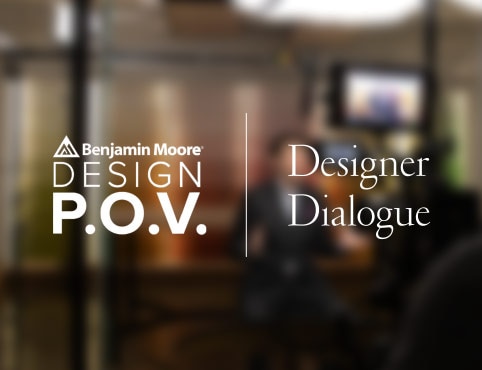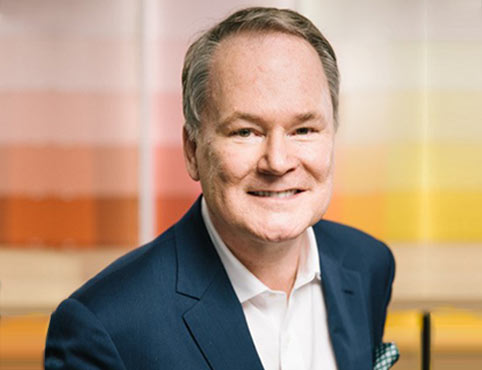 Matthew Patrick Smyth Inc.
"When I narrow down how a space should develop, it starts with color."
GET INSPIRED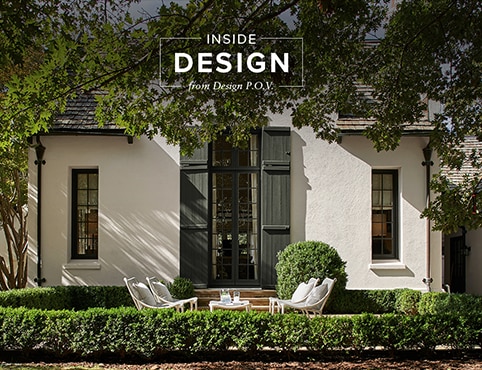 Inside Design
Explore distinct design topics from the interior designers featured on this page.
SEE VIDEO SERIES