Ellie Cullman and her team are passionate about redefining the traditional interior through the prism of modernism, creating spaces that are layered and dynamic. The firm regularly brings together antiques from all periods with modern artworks, while keeping livable, practical design at the forefront.

HQ: Upper East Side of Manhattan. Learn more at Cullman & Kravis.
Cullman & Kravis Founder Ellie Cullman and Design Partner Lee Cavanaugh sat down with us to discuss the many facets of interior design.
How do you define your approach to design?
Ellie: Very layered, very cohesive...the more unusual the projects, the more varied the clients, the more interesting it all is. Striking the balance between the old and the new is always a goal.
Lee: It's also about form and function; we have to ensure the homes we design work seamlessly. Overall, it must be comfortable and work for a family, a couple, or an individual.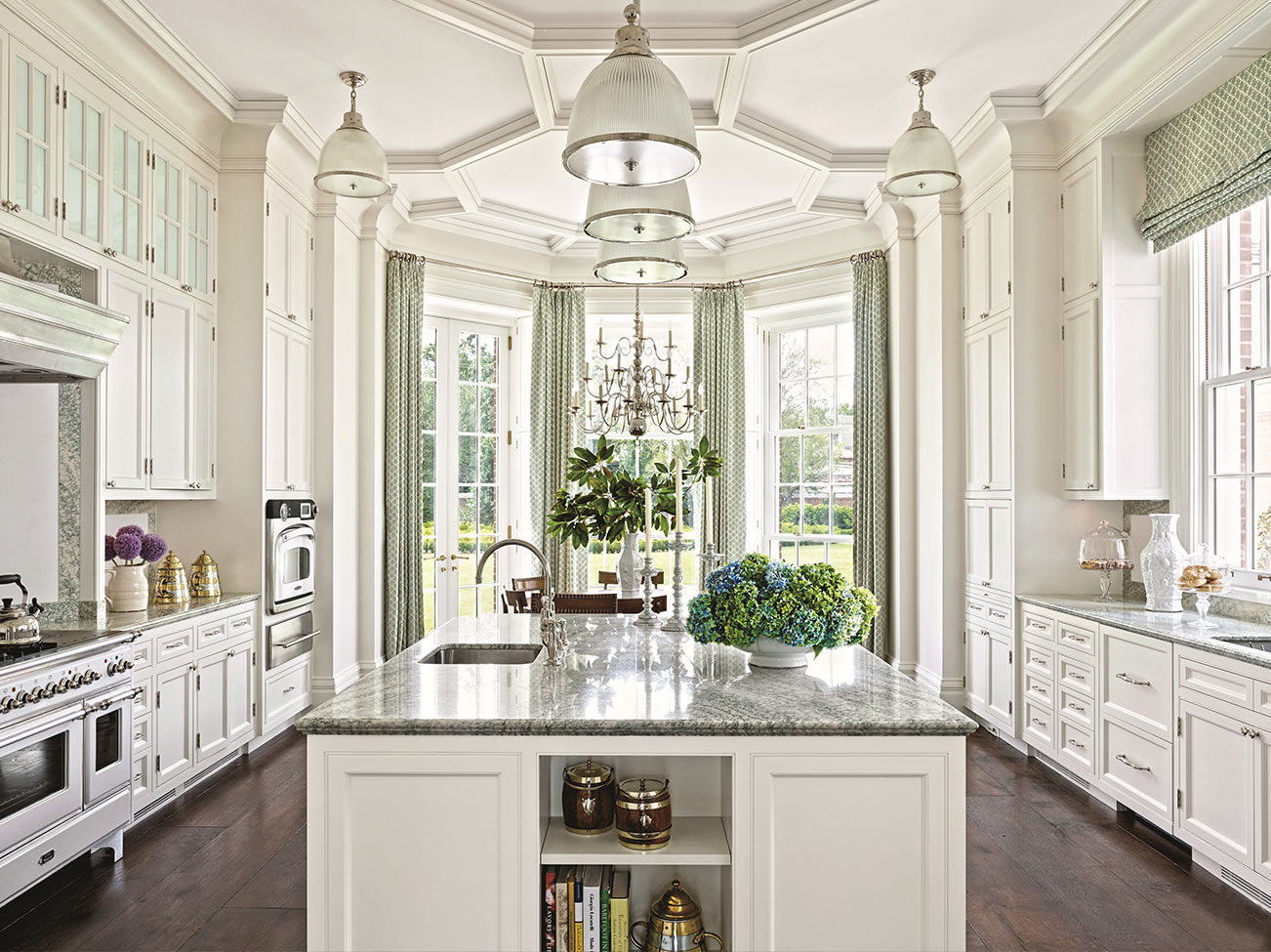 Why is "functionality" so important and how does one incorporate it?
Ellie: Both of us have children and now I have grandchildren, and that experience helps in understanding how people live. It's not just about a beautiful photo shoot with the image you Instagram around to the world, it's about making a home that's not only well-designed but practical too.
Lee: For instance, a living room needs to accommodate people gathering, sitting and talking. You don't put one chair in the corner that's sitting all alone. It all needs to flow and work together.
Finding attractive, usable pieces that don't break the bank is also key. The reality of today is online sourcing and shopping – you just have to know where to look and how to identify quality and value.
How does story play a role in designing a home?
Lee: I think your whole home wants to tell a story of who you are, how you live.
"YOU CHANGE THE WALL COLOR, YOU CHANGE THE FEELING."
 - Ellie Cullman
  Founder, Cullman & Kravis

What is the single design element that is the most impactful in transforming the space?

Lee: I think the most successful way to change a space and really make an impact is with color, with paint on a wall. It is the simplest, best way to impact a room and space.
Ellie: Yes, paint is the most dramatic way to transform an interior. If you think about it, there's more square footage on your walls, way more than if you think about your ceiling or your floor. I would say the first thing you have to do is adjust the paint, and then secondly, if you just declutter, all of a sudden it's a new environment. Then change your lampshades. Very important.
If you visit the Benjamin Moore Color Vault in the NY Design Center showroom – there are so many amazing colors. Benjamin Moore also has showrooms in Chicago and San Francisco too.



Cullman & Kravis Associates
Designer Showcase

Explore the diverse range of interiors curated by the design experts at Cullman & Kravis, each of which reflects the distinct personality of its owner.
All of the photos in the Design P.O.V. series are courtesy of the interior designers featured. You can find paint colors like the ones pictured at
your local Benjamin Moore retailer.
On lighting, natural and artificial – how does it play into your identifying color palettes across materials and paint?
Lee: Lighting is very important as well as scale, proportion and layout. Lighting for different rooms and different spaces depends upon the mood you want to create. In a dining room, you might want to have darker colors and have it be a little more dim, romantic, when you're having a dinner. But during the day it should also look great when the light is bright.
Ellie: You have to hit the mark with your palette.
What do you advise clients to be careful about when thinking about design direction?
Lee: Avoid getting everything from one catalog or from one website; it ends up all looking the same and there's no soul or connectivity to reflect your lifestyle. We encourage clients to combine the old with the now so the space has personality, it has depth, so it's not all new and static.
Ellie: Also, it has to reflect the owners' life and interests. I like to work in a house and say "Oh, I see what they're interested in, I see where they've been." That's what makes it so much more interesting than just a 'decorated' space.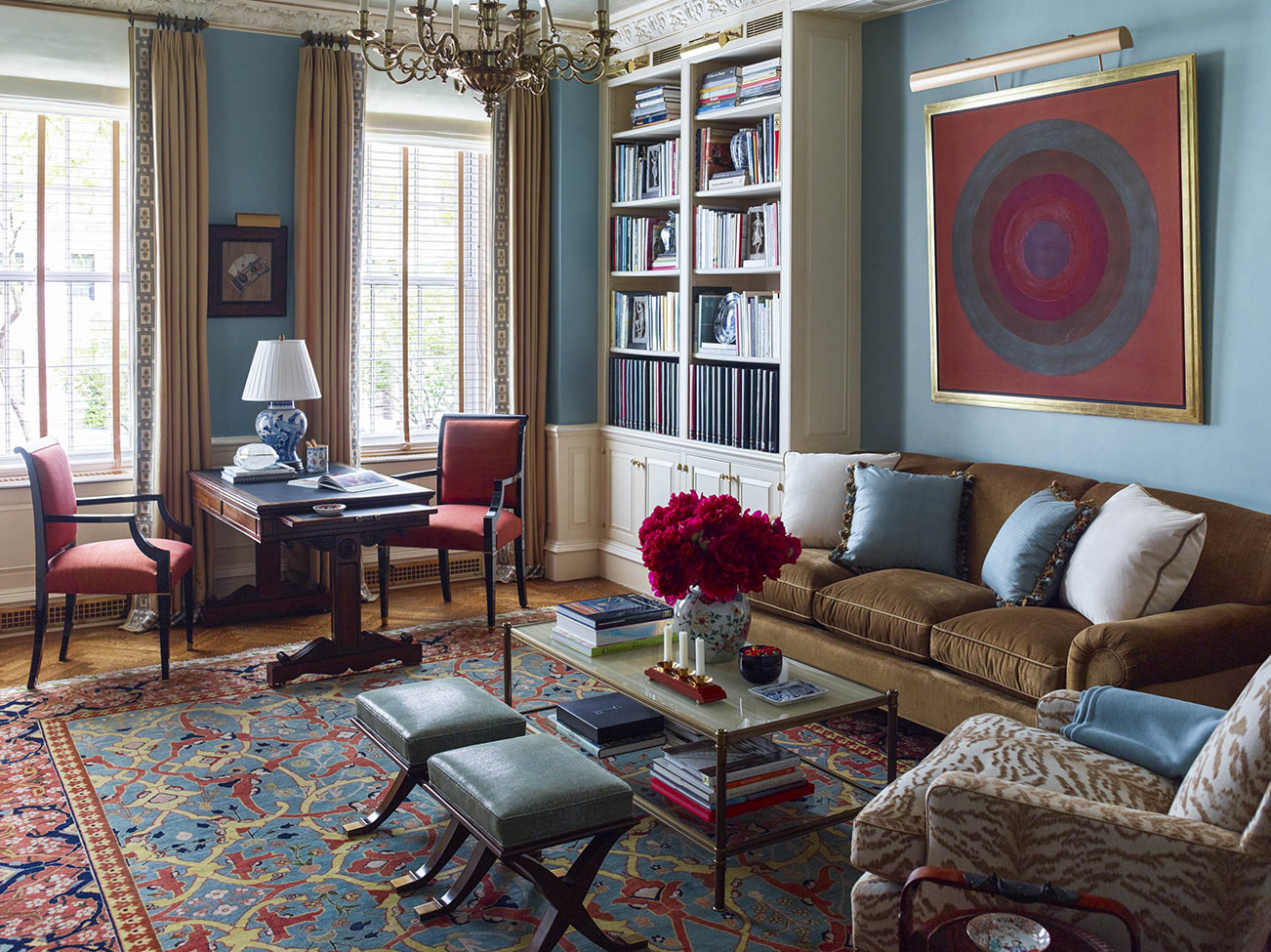 What is the one key to having long-term clients?
Ellie: Trust is number one. We deliver what we say we're going to deliver, and we really run a tight ship. I think that makes a huge difference.
Lee: ...and by that we mean that they trust you to make them just as happy with future projects as you did in the original project--whether the project is in a completely different physical location, or their taste has changed. That's the journey, that's fun, that is what makes going to work so exciting everyday. We embrace it with a full heart.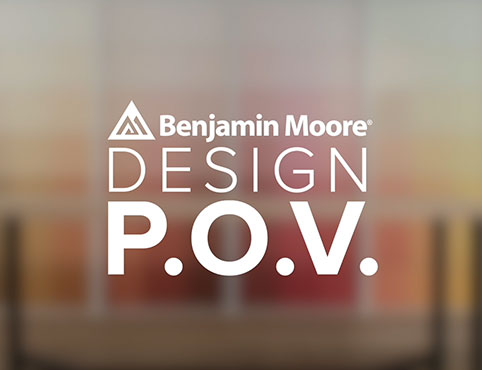 Design P.O.V.
See video interviews, get advice, and find inspiration from leaders in interior design.
LEARN MORE
Order Paint Color Sheets
Streamline and simplify paint specification with the help of Benjamin Moore Paint Color Sheets.
LEARN MORE