With a Masters of Fine Arts in Interior Design and a Masters of Science from the London School of Economics, Mariem Horchani balances an eye for modernism-influenced design—with an eye for project detail.

HQ: Manhattan. Learn more at MHM Interiors and @mhminteriors.
New York-based Mariem Horchani opens up about the synchronicity between hospitality and home, the evolution of LED lighting, and her dream commission: a boutique hotel in the Tunisian Sahara.
How would you describe your design work?
Mariem: In terms of design aesthetic, my work tends towards modern and contemporary. My favourite design period is modernism. From early modernism right through contemporary and 21st century– definitely the periods to which I gravitate. That said, I am perfectly happy to work with a client who has a vision that's more transitional and eclectic. And those projects have been very successful. Whatever the design direction, you have to be open to a client's legacy possessions—items they want to bring with them that have importance in their lives. Part of being a designer is being able to incorporate those possessions seamlessly and skilfully. Often it is what creates a successful eclectic mix.
What is your firm's primary focus?
Mariem: My firm primarily does residential at the moment. I love hospitality as well—and don't have a preference between them, or even workplace design. To me the overall objective is the same. You're creating an environment that's functional and at the same time aesthetically beautiful.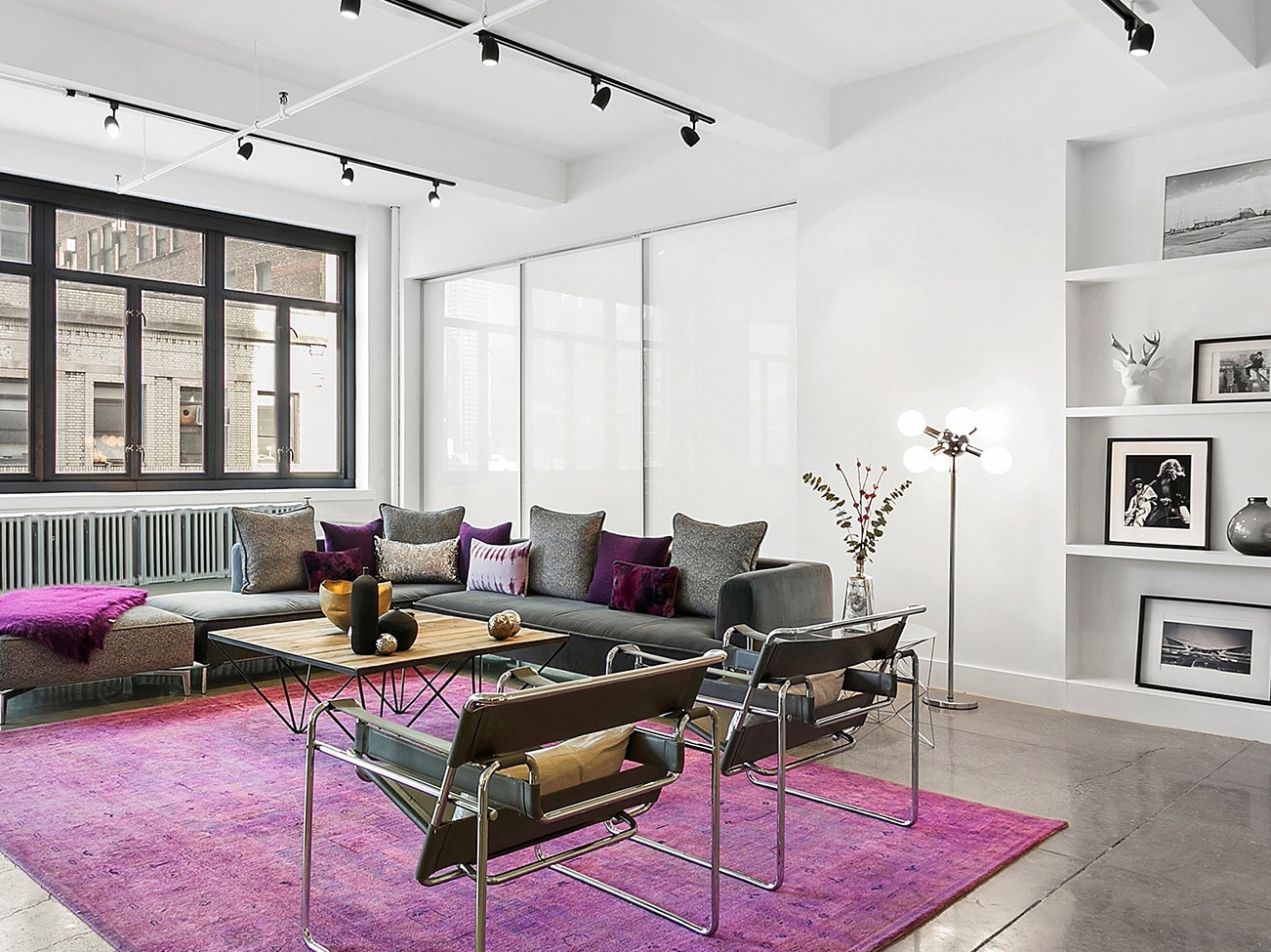 What are your thoughts on the crossover between workplace, hospitality and residential design—how do they all work together?
Mariem: I've seen a new consciousness arise around the environment that we live in—whether it's at home or at work—where we all spend a lot of time. To me it's almost a natural progression or melding of these different environments, where we expect a level of comfort in our workplace almost to the same point that we expect in our own home. In terms of hospitality, it's nice to see how that has become more residential, again because people want that level of comfort and luxury in hospitality spaces. And it's natural—when you're in a hospitality space whether you're doing it for work or if you are there for vacation, you want a comfortable experience you can relate to and enjoy. While the big picture objective is the same, there are different attributes; residential design is a very intimate relationship. With hospitality or other commercial spaces, it is consensus driven, with far more parties involved.
"PAINT PLAYS A ROLE VERY EARLY."
 - Mariem Horchani
Interior Designer, MHM Interiors

What would be your dream design commission?
Mariem: If I could do whatever I wanted, I would design a boutique hotel in the Tunisian Sahara, which is the area of the world my Dad is from. This particular area is known for very interesting adobe-like dwellings and also for troglodyte dwellings, rock caves like the ones featured in Star Wars. Creating a design with those aesthetics would be really fun.
Mariem Horchani
Designer Showcase
See how Mariem's passion for sleek, contemporary design manifests itself in many of her interior design projects.
All of the photos in the Design P.O.V. series are courtesy of the interior designers featured. You can find paint colours like the ones pictured at
your local Benjamin Moore retailer.
From where do you draw inspiration?
Mariem: I feel like I find inspiration pretty much everywhere I go. Sometimes it's just a relaxed experience, where you're just taking things in. It's almost osmosis, and then it gets distilled down into something that somehow informs your work. Or you see something that strikes you, and you refer back to it later. I can't pinpoint any one thing, because I feel that part of being a designer or a creative person is that you're always looking at things in that way, and you're always, whether consciously or not, finding sources of inspiration in things around you.
How do you discuss lighting with your clients given today's overwhelming lighting choices?
Mariem: Lighting choices always depend upon the spaces involved. I share a questionnaire with my clients on their lighting preferences and needs. I start with functional lighting needs, types of task lighting, what bedside lighting is preferred, and provide a lighting plan.
I don't bog them down with technical details, but put forth a concept for the entire space since lighting is part of the overall design and has to holistically fit. My preference is to be as dynamic as possible with lighting choices—no preference between recessed, or architectural lighting, and more intimate, cozy floor lamps and decorative lighting like a beautiful statement chandelier. All have their place. I like to layer lighting, for maximum lighting flexibility and atmosphere. And I love LED. With higher CRIs, which is the Colour Rendering Index, the clarity has improved. Formerly, only halogen lighting could achieve that higher level of clarity, which is why halogen lighting tends to be so beautiful, with crystal clear, pure lighting quality.
With LED you have the full spectrum of choices for colour temperature. You can go from neutral to cooler and warmer. It really offers the amount of choices that we would want.
How do you select paint colours, knowing that lighting plays a key role on how the colour will appear in varying lighting conditions?
Mariem: Colour can change dramatically depending on the light conditions, so it's really important to take a look at those colours in the environment where they're going to be at different times of day and under different light conditions. I always ask my painter or my contractor to put paint samples on the wall, so that you can see what they're really going to look like. Whatever the palette is, we put all the colours in close proximity to each other so that they can be viewed in different light conditions throughout the day.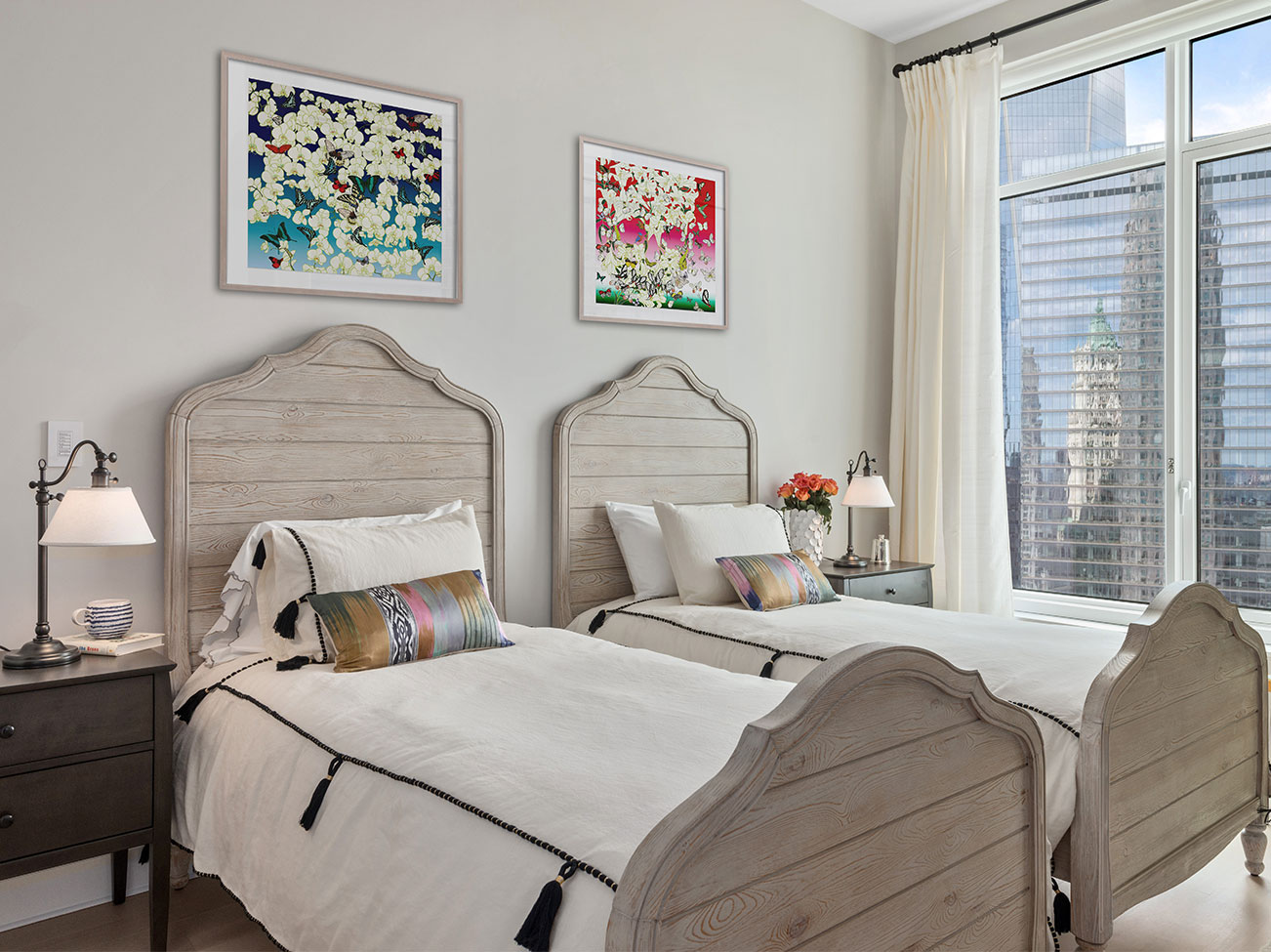 Do you have a favourite white?
Mariem: My favourite white for trim is Chantilly Lace OC-65. It projects a beautiful clarity and crisp tone. I have many clients who want just a tint of colour so I turn to Benjamin Moore's Off White Collection; it's my most used and abused fan deck. And at this moment my #1 off white is Silver Satin OC-26, a very warm pale gray that works with varying interiors.
If you were a colour, what colour would you choose to be?
Mariem: Have to say red. It's not a colour I use very much in my interiors, but I love red lipstick. It's bold and vibrant and always elicits a response—and it definitely is an energetic colour.
Any advice to share with young aspiring designers?
Mariem: I'm actually a mentor for the New York School of Interior Design's MFA program. I get asked for advice and my #1 suggestion is "listening." Listen to your clients, listen on the job site to your contractors and subcontractors. Listening to your client is so important – it saves miscommunication. It also enables you to exercise their vision, not just your own.
Is there a person in the realm of architecture and design who has inspired you?
Mariem: I absolutely adore Zaha Hadid—her passing was such a loss to the design world and her firm carries on and continues her creative vision. She was a true disruptor and left an indelible mark on both architecture and interiors and changed the face of postmodern architecture and design in a way that will have an impact for a very long time. If you go back to how she designed the BMW factory in Germany, it was not just about the building, it was about everything in it and how it operated. She revolutionized the entire assembly line concept.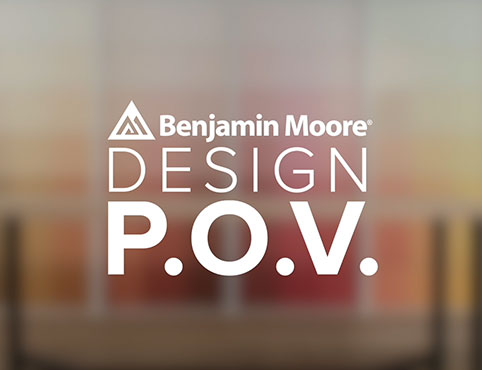 Design P.O.V.
See video interviews, get advice, and find inspiration from leaders in interior design.
LEARN MORE
Order Paint Colour Sheets
Streamline and simplify paint specification with the help of Benjamin Moore Paint Colour Sheets.
LEARN MORE