Whether it's a residential, commercial or hospitality project, Young Huh applies classic and modern design principles that evoke harmony and dynamism, all with a signature touch of wanderlust.

HQ: Flatiron District, Manhattan. Learn more at Young Huh Interior Design or @younghuh.
Celebrated interior designer Young Huh shares her thoughts on shaping her clients' unique colour stories, how patience informs her practice, and the paint colours that are on her current "love" list.
How would you describe your design aesthetic?
Young: I would say that our work is reset with every project. Every project is different; every project is unique. But, we approach every project in a somewhat similar way, which is classic design principles, modern thinking, and then a good dose of what's exciting, fashionable and beautiful today. I would say those three things are somewhat in the mix. What that looks like each and every time takes a different aspect. We live in a different time tomorrow, so there is this evolution in our styles and principles. And, because design is an investment, it takes a lot of thinking and a lot of time to develop.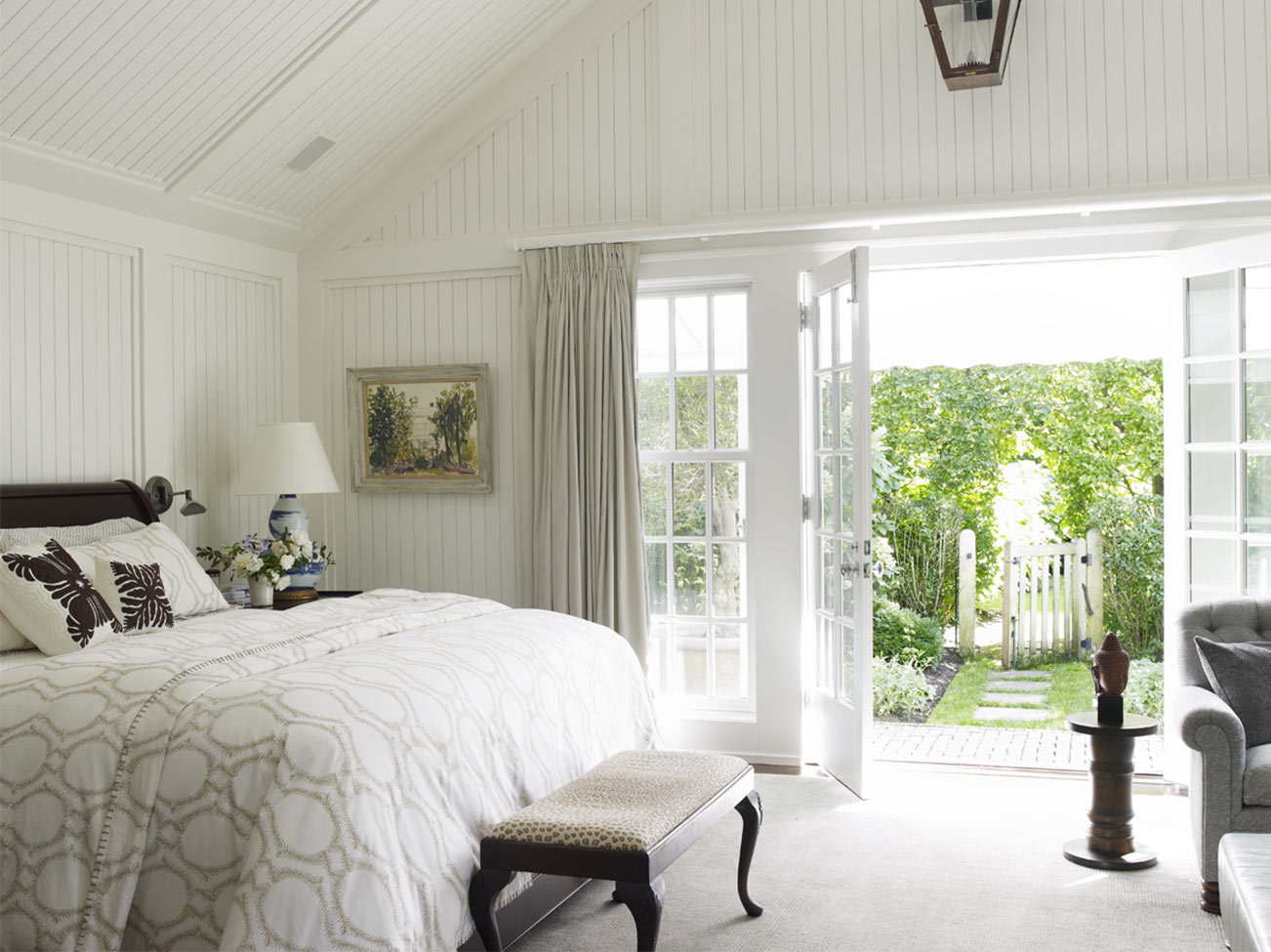 What are your thoughts about 'trend' vs. 'timelessness' when it comes to interior design?
Young: You do want to have this timeless sense. One thing we don't want to do is be really trendy. We don't want to pick up the Instagram moment of today and it's gone tomorrow. I think that element of thoughtfulness and the kind of ideas that have lasted a really long time, they're there for a reason. It's because certain proportions always feel comforting to a human being. Seating height is always at 18 inches for a reason, because that's how we like to sit. There are certain things that we really want to keep and certain ideas around comfort and elegance that we want to repeat each and every time. And that creates the timelessness factor, but the reality is every day we change. Every year is different, and every project is going to evolve.
"COLOUR IS WHAT CREATES THE EMOTION, THE VISCERAL REACTION WE HAVE TO A SPACE."
 - Young Huh,
Principal, Young Huh Interior Design

Young Huh
Designer Showcase
Explore Young's sophisticated yet animated style, including her fêted Kips Bay Decorator Show House room, a playful, multi-colored Artist's loft painted entirely with Benjamin Moore® colours.
All of the photos in the Design P.O.V. series are courtesy of the interior designers featured. You can find paint colours like the ones pictured at
your local Benjamin Moore retailer.
What would you say are the key deliverables that your firm ensures for every client project?
Young: I would say every project has to be thoughtful. It has to be seamless. It has to be executed with amazing attention to detail, and the most important thing in the end is that our clients are happy and pleased with the results.
When do you identify colour palettes for a project?
Young: One of the first things we do is create the colour story. Once we understand the objective, we have to think about what the colour story is to tell the story, to create the emotion, to express the ideas of the project.
The client's influence is incredibly important, because we all perceive colour differently. For me, I may enjoy coral and someone else might not. We all have colours that we feel good in, that we like to wear, that we like to see. Colours that we find stimulating, another person may find comforting. It's very personal how people react to colour. And then when you're extrapolating colour to public spaces, that becomes a little more tricky, because you have to interpret colour for a lot of people, imagine the reactions of the public, and how they will feel in the space.
When do you decide what paint colours will be used?
Young: One of the first things we do is a paint schedule. For me, paint is really important. It is everything, ranging from the biggest feature in a room to a supporting role that makes a room perfect. Selecting paint colours is one of the most important things we do.
Right now, we love green. We love coral. We've been doing a lot of navy. Navy, burgundy, with a dash of yellow has been a colour palette that we've been working with. Jewel tones. Also these softer tones: coral, then ochre, and a touch of oxblood. Softer palettes like that have also been really popular.
Do you have a favourite white?
Young: One of my favourite whites is Chantilly Lace–it's clean, milky, and creamy without too much yellow. Simply White is a warmer, friendly white. For me the whites are essential, they are your grounding colour and we use a lot of white to add crispness, evoke a sense of clean and calm, and then we juxtapose white against the other colours we are using.
When you work with black paint and white paint, what is your preferred black paint?
Young: We use so many different black paints. In a softer palette we may use one that is smoky, almost gray. Pitch black we use less.
How do you consider lighting when selecting colour?
Young: Lighting is so important in colour consideration. We take our large paint chips into the space and do a visual check. Depending on the orientation of the room—south facing versus a room without much natural sunlight, all that affects colour. And the artificial lighting always impacts how colour is "seen." Colour interacts with your eyes, and with the light and surrounding environment. All the other colours, in other spaces, affect one's colour perception—so it's a lot more complicated than most think.
Over your career, has there been a key learning—something that has stayed with you?
Young: The most important thing I learned about design is that it's a trade. And trades, by their nature, improve and get better over time. Every day you have to practice, every day you have to be patient with your practice. And every day I'm learning. I believe if you approach design this way, with respect and patience, you continue to get better. Design takes a lot of time and a lot of years to become really good.
Do you have a group of resources on which you depend?
Young: I do—and often times it is because of how wonderful they support your work wherever you are. An example to share is when I do projects outside the U.S. I don't necessarily travel with all my reference materials. When I was working on a project in Turks and Caicos, I didn't have my paint decks. We rang Benjamin Moore and they shipped an entire collection of their colour offerings so they arrived in time for our client meeting and we could select the palette. That type of support is amazing and makes all the difference.
I value my relationship with AKDO which allowed me to create the Essence Collection of glass and stone tiles. I needed timeless tiles for our projects, something that every designer could use to apply to their own projects and make it their own. My designs were informed by Islamic art and mathematical patterns—all highlighted with great depths of colour as I felt that there was a lack of colour in surface materials.
I think we're entering a new phase where everyone is interested in bringing colour into their homes. I think the times of white kitchens and white baths are fading and passing. We wanted to have colour and colour elements in our tile line so people could bring that into their projects, but also to have a classic, timeless sensibility as well. When something is classic and timeless, it makes you feel comfortable. It makes it easy to use.
Do you foresee any future changes at Young Huh Interior Design?
Young: The change would be our growth. We're evolving. We're doing larger projects. We want to challenge ourselves in different ways, express ourselves with different types of design work. We're working on offices for media companies and with developers on new residential projects. We also have a few product collaborations and furniture collections being unveiled soon. It's exciting—and I'm excited for today.
Is there one professional accomplishment of which you feel most proud?
Young: The Kips Bay Decorators Show House 2019 was a personal project for me. I designed the space for a mythical woman—really me. The positive response it received was amazing. To me, it was very special that something so personal would resonate with so many. Truly a wonderful experience.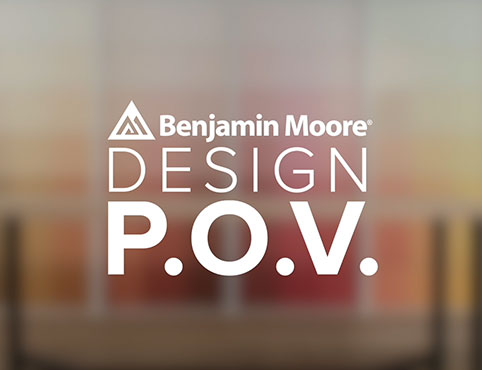 Design P.O.V.
See video interviews, get advice, and find inspiration from leaders in interior design.
LEARN MORE
Order Paint Colour Sheets
Streamline and simplify paint specification with the help of Benjamin Moore Paint Colour Sheets.
LEARN MORE