Focus on Employees
At the onset of the COVID-19 pandemic, manufacturing was deemed essential and Benjamin Moore contined production. First and foremost, we focused on the safety and well-being of our employees, providing additional personal protective equipment (PPE) to our Supply Chain workforce. Social distancing guidelines were implemented—all while ensuring the continuation of our business operations. Hourly associates received incentive pay during the height of the pandemic, increasing their hourly wage during the most challenging months.

Employees whose roles allowed them to work remotely were provided the tools and technology to continue collaborating without interruption. Our field and office-based teams also received care packages complete with face masks, wipes, gloves and hand sanitizer so everyone was prepared to return to their daily routines safely when local guidelines allowed.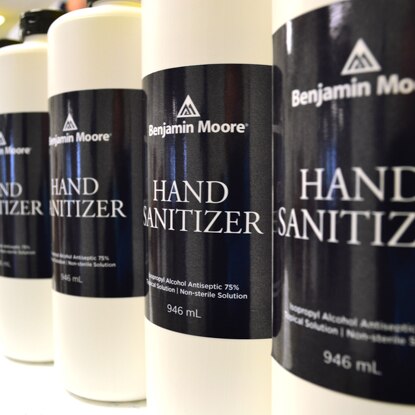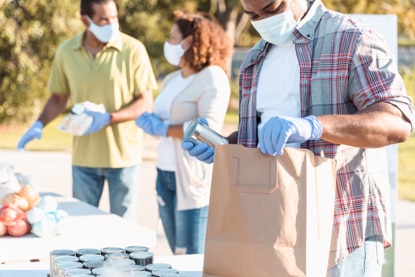 Commitment to the Community
Due to demand for hand sanitizer and other PPE, we leveraged our production resources to manufacture more than 7,400 gallons of hand sanitizer.

Over 4,000 gallons of hand sanitizer produced was distributed to nonprofits and community organizations – including the New Jersey State Police and New York City's Mayor's Office for distribution among essential medical professionals as well as the Community FoodBank of Central Alabama, the American Red Cross and local first responders across the United States.

Benjamin Moore's largest employee population is based in New Jersey, home to our corporate headquarters (Montvale), research and development site (Flanders), oldest manufacturing facility (Newark) and largest distribution center (Clifton). During these difficult times, we dedicated our efforts to supporting our neighbors throughout the Garden State.

Donated $100,000 to the Community FoodBank of New Jersey and Frontline Foods—two organizations serving members of the community and healthcare workers with much-needed food and supplies – helping povide more than 225,000 meals to those in need.
Assistance to Our Business Partners
We remained steadfast in our commitment to the independent retail network, painting contractors and architectural and design community. New TV commercials were introduced to encourage homeowners to "Keep Hard Workers Working"—reminding them retailers were open and local painting contractors were available to work on exterior projects.
Independent Retailer Support
Quickly implemented a payment modification program, extending due dates for outstanding balances to a three month period.
Supported hundreds of retailers who took advantage of our enhanced emergency co-op offerings between May and August, which included: an additional 25% reimbursement for marketing/advertising materials, tags in local television and radio advertising, and heightened print and email communications.
Provided best practices to day-to operations including resources to procure in-store social distancing supplies, hand sanitizer and signage.
Tools for the Painting Contractor
Underwrote participation costs for the Painting Contractors Association (PCA) Operation COVID-19 Response conference—an educational series covering opportunities, strategies and resources for business owners to make informed decisions, stabilize their profits and protect their team. Benjamin Moore employees also participated as session facilitators throughout the attended the event. More than 8,000 painting professionals attended the virtual event.
Offered painting contractors a reduced rate for Cornerstone Training's Infection Prevention and Control Management and Disinfection Technician certification programs, giving participating contractors an advantage in the marketplace.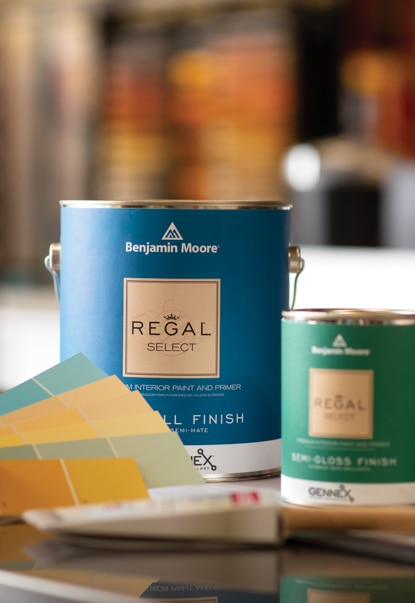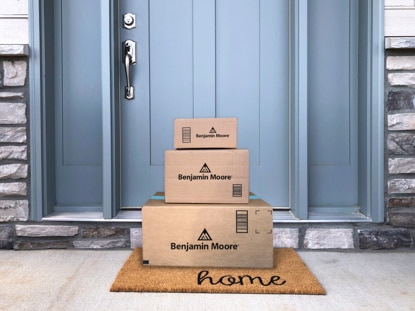 Continued Instruction Delivered to Architectural and Design Community
Sponsored the Resiliency Report, a study by the American Society of Interior Designers (ASID), which examined the impact of the pandemic, how the interior design community responded and changes needed to move the industry forward.
Shipped color tools to design professionals at remote locations.
Pivoted to virtual Continuing Education programming so that those needing credits were able to earn them during these unprecedented times.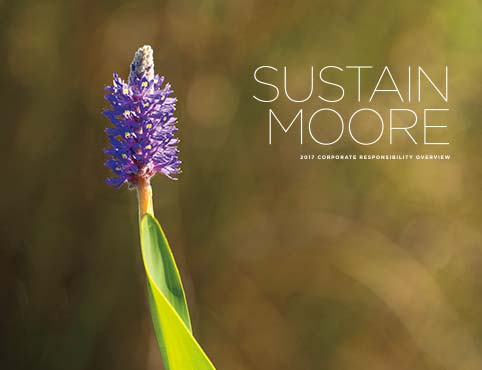 Corporate Responsibility Overview Archive
2016, 2017 and 2019 reports available for download.
LEARN MORE