Houston-based interior designer, shop owner, author and podcast host Paloma Contreras has a passion for design, and a chameleon-like approach to the craft.

HQ: Houston, Texas. Learn more at Paloma Contreras Interior Design and @palomacontrerasdesign.
Paloma Contreras shares what fuels her ever-evolving creative outlook, her go-to Benjamin Moore white paint color, and why she transformed her Style Files column into a lively podcast during the disconnected days of the global pandemic.
Tell us a little bit about Houston, where you're based.
Paloma: Being part of the South, people really love and live in their homes. People entertain a lot, so their houses are a big deal. Houston, in particular, is really a melting pot and a very diverse city. In other places throughout the South, there are definitely strong regional stylistic markers, however I think Houston is an exception in that it is so metropolitan, so it really runs the gamut here.
You have many elements to your business including a brick-and-mortar and online store, a blog, a book and a podcast. How do they all impact you?
Paloma: I think it all boils down to my curiosity. I am not one to feel like I've achieved everything or I'm ready to just sit back and take it easy. I'm constantly striving for the next goal and the next way to challenge myself. All of these different facets of my business really complement one another in the sense that they're all coming from the same place, and that's my passion. They really are a reflection of my true sensibility and aesthetic.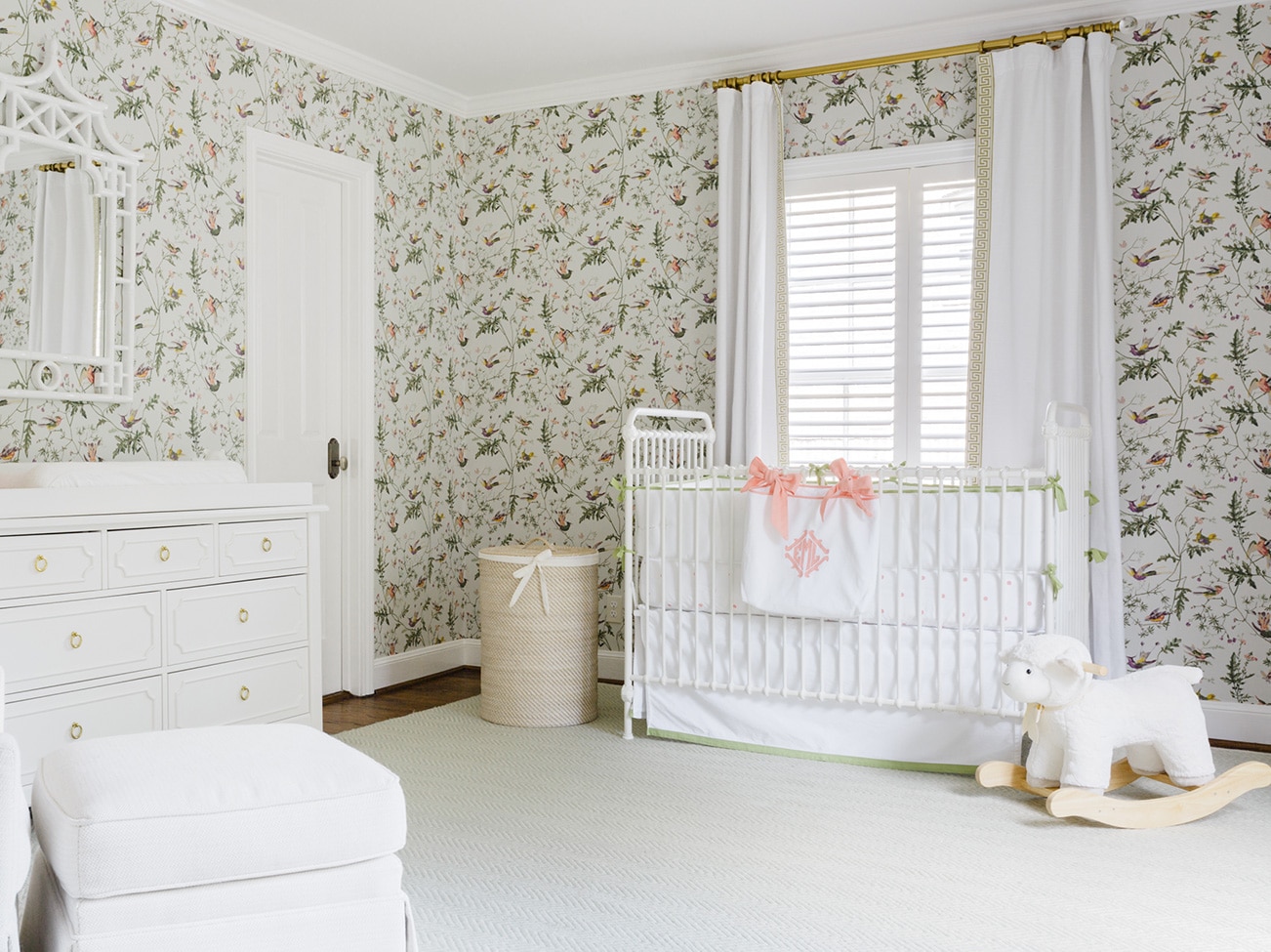 What was the impetus behind your podcast?
Paloma: I love having conversations with other people who are passionate about design. As the coronavirus pandemic was beginning and we started to shelter-in-place at home, I realized how much I missed my friends and colleagues in the industry. I myself was craving that creative connection. Because I wasn't seeing my team, I wasn't going to the design centers and the events that I typically go to, I felt really disconnected from it all. I realized if I feel this way and I have all the resources that I do, surely there are other people out there who love design and feel the same way.
"PAINT YOUR ROOM AND SEE HOW IT CHANGES."
 - Paloma Contreras,
Paloma Contreras Interior Design

Is there one design rule that you feel like is truly foundational?
Paloma: I always encourage people to be faithful to their own style because the things that you love will truly never go out of style. As long as you love it, it doesn't matter what anyone else says. But in terms of a tried and true rule, one of the important things for me is scale. Getting the scale right on everything in a home is really important because if the scale is off, it just throws everything else off.
Paloma Contreras
Designer Showcase
See how Paloma merges modernity with traditional style using welcoming neutral backdrops and targeted use of color.
All of the photos in the Design P.O.V. series are courtesy of the interior designers featured. You can find paint colors like the ones pictured at
your local Benjamin Moore retailer.
Are there any go-to resources that you have or something you couldn't live without in terms of your process?
Paloma: I have a wonderful team and they really help to keep me organized and keep everything moving forward for our clients. In terms of resouces, Benjamin Moore has some really great color tools that are really helpful in terms of figuring out whether a color is going to work in a space or not.. We also use a helpful program called Studio Designer that helps us with accounting, invoicing and more.
When you're developing a project, do you have a go-to color palette or colors you are drawn to?
Paloma: The colors that occur in nature, the greens and blues, are super popular. I prefer, with paint especially, to start somewhere that is really neutral, soothing and easy on the eyes. For me it feels better. I don't like a space with too much visual noise, so oftentimes the larger dose of color will come in the form of uphostery or a great piece of art—we tend to keep the walls a little bit more neutral, generally speaking.
Can you tell me when paint and wall color enters into your process and what role it plays?
Paloma: Color is one of the first things I think about and one of the first things we discuss with a client. Whether it's a new construction or a major renovation, or just a decorative project, I think that color infuses so much personality into the overall mood of a home; color is something that needs to be addressed really early on in the process.
What is your go-to white paint?
Paloma: Well, white is one of the toughest colors to select, if not the toughest, because it can have so many different undertones. Picking white paint is actually really, really hard and it takes a lot of skill, but I found that White Dove OC-17 is my go-to because I don't know that I've ever come across a room in which it didn't work. It has a perfect amount of warmth, but a hint of gray to keep it from reading yellow. It's just the perfect neutral, warm white.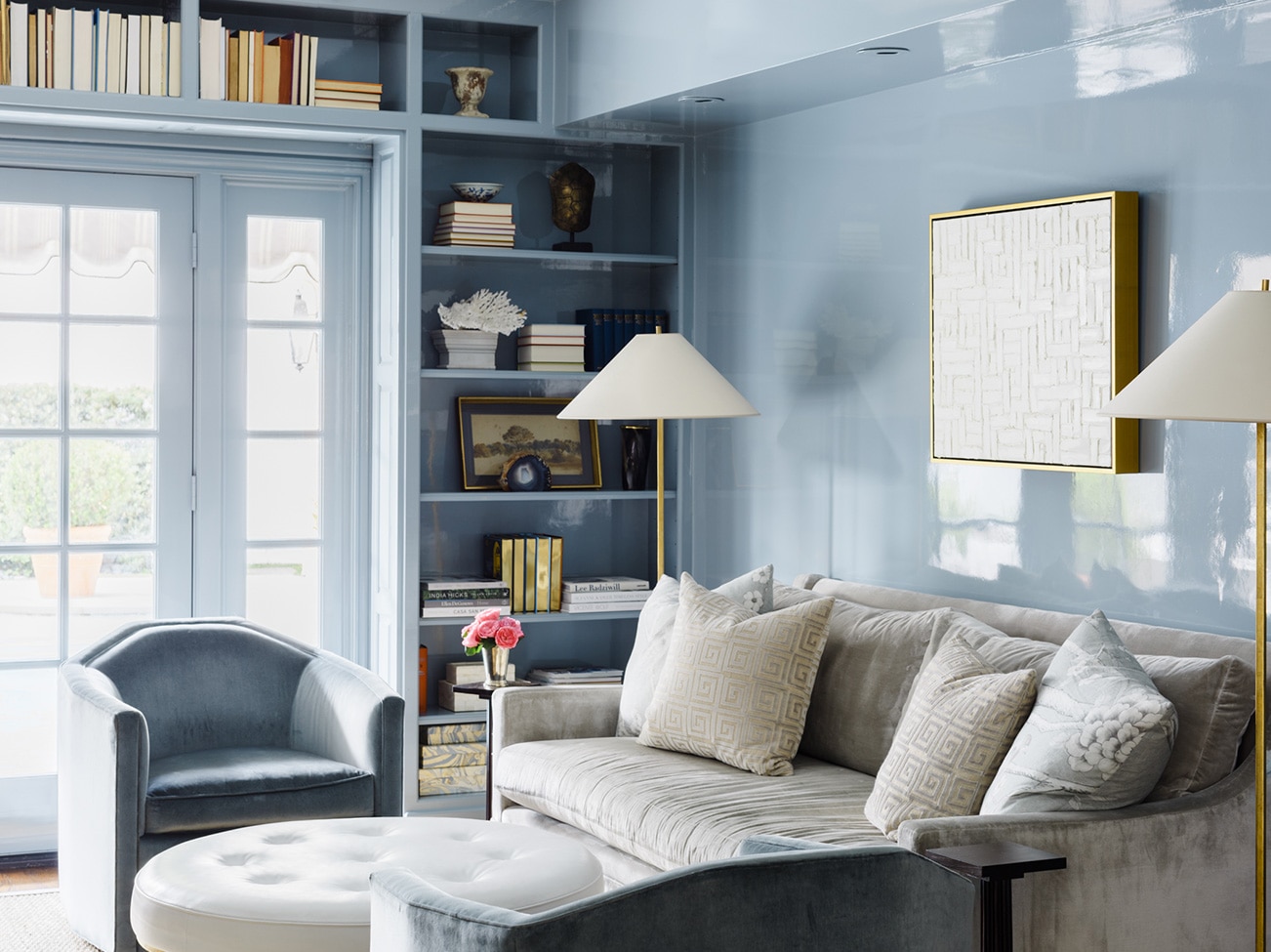 When you're stuck or if you have a roadblock, where do you go for inspiration?
Paloma: If I'm feeling stuck or uninspired, the best thing I can do is get out of my own head and get out of my own space. In normal times and in normal life, that would mean traveling and looking forward to the next trip.
Now, having to be at home so much, I travel through books. I'll go through some of my favorites by some of the legendary decorators of the last century and comb through them and just see what strikes my fancy. Ultimately, there's always something—an upholstery detail, a wall color, some sort of drapery treatment that I wouldn't have thought of before, that I see and think, oh, wow, that's really interesting and unique. That sparks my own creativity and I start thinking about things differently or how to reinterpret a detail I have seen.
What piece of design advice would you give to someone who might not have access to an interior designer?
Paloma: That paint is truly the most accessible and easiest ways to transform a room. Color has such a huge effect on the overall look and feel of a space. I always say that there's nothing that a can of white paint can't fix. If nothing else, paint your room and see how it changes.
There are other ways of infusing color and changing the mood through textiles. Just changing the pillows on your sofa, for instance, can make it feel and look really different. Art is an amazing thing in terms of the personality in a space as well. You don't have to spend a fortune to find great art. There are so many talented, up and coming artists on sites like Instagram, Chairish, and Etsy for art that's original and one-of-a-kind.
Do you find that you have a color that represents your personality?
Paloma: It depends on the day. I'm really drawn to jewel tones. I love pink—it's always been a favorite color, so I'd say maybe I'm a raspberry or some kind of richer shade of pink.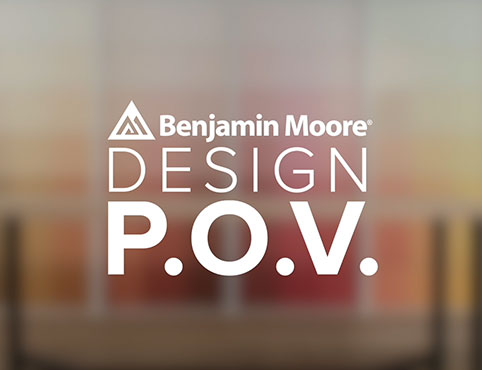 Design P.O.V.
See video interviews, get advice, and find inspiration from leaders in interior design.
LEARN MORE
Order Paint Color Sheets
Streamline and simplify paint specification with the help of Benjamin Moore Paint Color Sheets.
LEARN MORE